The first time I witnessed a child die of Cholera I knew I could never live the same way again. Every day I take things for granted, like clean drinking water, simple antibiotics to treat an infection, a warm bed. Here at the PA Life my goal is to build a business that helps those less fortunate while helping those of us fortunate enough to have the chance to make a diference.
This Site is Built by People Like You!
Together we can redefine business. Every contribution you make goes towards building the site and bettering the lives of those less fortunate. You can pick one of the options below, or if your feeling especially generous you can do all three!
Shop on Amazon
Start your next Amazon.com purchase right here…it's a free & easy way for you to help support this blog & The Physician Assistant Life. 20% of all commissions from this link will go to the charity you choose below, the rest will go towards building this site.
Make a Donation and Pick a Charity
Your donations are gratefully accepted, and I'll be sure to thank you (by first name & location – if provided) on the next episode of The Daily PANCE and PANRE Podcast (coming soon) and on the blog.
* Common donations are $5, $10, $15 dollars
Share with a Like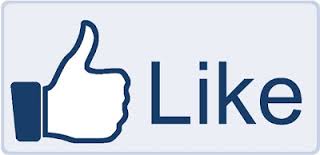 Share the PA Life with everyone you know on Facebook. Your friends will thank you and so will I!
20% of your donations will go to directly to the charity you pick each month - Simply click on your rating below the charity to vote. I will post the results monthly on the blog!
*Each of these charities has a 4 Star rating by Charity Navigator
GEMS
Girls Educational and Mentoring Services' (GEMS) mission is to empower young women, ages 12–24, who have experienced commercial sexual exploitation and domestic trafficking to exit the commercial sex industry and develop to their full potential.
Charity Website
Project Cure
Project C.U.R.E. is the largest provider of donated medical supplies and equipment to developing countries around the world. Project C.U.R.E. is the recipient of the GuideStar Exchange Silver Seal, the Charity Navigator Four-Star Rating and ranked by Forbes as one of the 20 Most Efficient Large U.S. Charities.
Charity Website
The Crisis Text Line
SUPPORT FOR TEENS, AT THEIR FINGERTIPS
Crisis Text Line serves young people in any type of crisis, providing them access to free, 24/7, emotional support and information they need via the medium they already use and trust: TEXT
Charity Website