Fully Customizable Microsoft Word New Grad Resume Template
New Graduate Physician Assistant Curriculum Vitae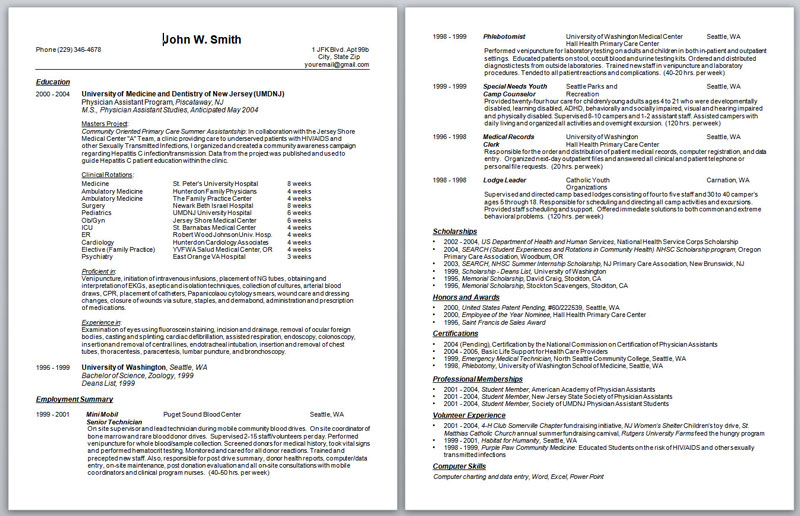 This is a resume geared specifically for new graduate Physician Assistants. It is a clean, easy to follow, simple and professional design that is great for the new graduate PA hoping to place emphasis on his/her clinical experience. It is the same template that I used to land my first job (and turn down several others).
It comes pre-formatted and is ready to download as a Microsoft Office Word template for "plug and play" editing. Simply replace the placeholder text with your own and have a beautiful, professional-looking cv/resume in less than an hour.
Stop wasting your time messing with those darn margin rulers or pressing the spacebar or tab key multiple times hoping that your paragraphs will align just right in the print version. I can't tell you how many times I let a job pass me by because I didn't have a working resume ready to send at a moment's notice.
The hardest part about being a new graduate PA is the fear that comes with starting and applying to a new job without previous professional experience. But many employers love to hire new graduates because of the excitement, passion, energy and up-to-date information you can bring to the practice. Not to mention, compared to many veteran PAs you are likely to work for cheaper (just saying).
The key to success is to both realize that you have all these wonderful new graduate traits and then share that confidently with your future employers. The process often starts with an email and a resume.
To make this even easier, I have included follow-up thank you letters and email templates from email exchanges I have used as an optional add-on.
Now you have no more excuses. Get started by choosing your package below.
Optional Bundle
Physician Assistant Cover Letter Templates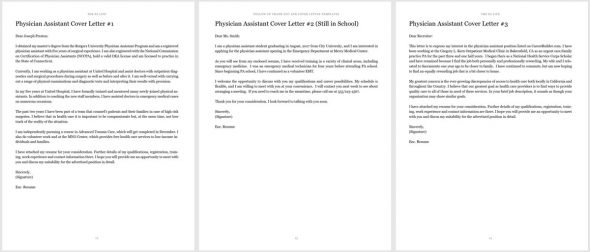 You shouldn't send a resume to someone without explaining why.  Whether you're sending by mail, faxing, emailing, or dropping off your resume in person, it's important to provide a letter along with it—a cover letter or cover email.
Seven different templates to cover many common situations. From the new graduate, those still in school, gaps in work, moving and other special situations these templates will give you a good place from which to start. (Includes preformatted bonus MS Word Templates that will make a statement)
Thank You Follow Up Templates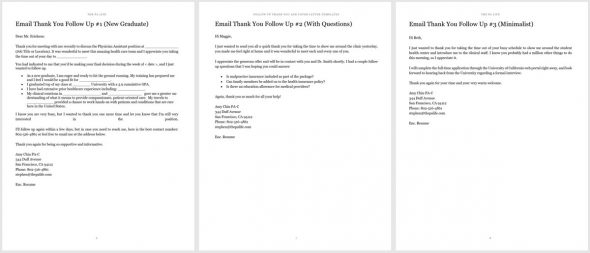 While resumes and cover letters get the attention, thank-you letters often get results. Sending thank-you letters makes both good manners and good job search sense. When used properly, thank-you letters can help you create a positive impression with employers.
Five thank you and follow up templates for email or print covering special situations. New graduate, follow-up questions, request for references and more. Includes bonus reference request template and pre-formatted MS Word templates for print.
Purchase Options
Don't forget to purchase some quality resume paper: Here is my favorite