A Message from Stephen Pasquini PA-C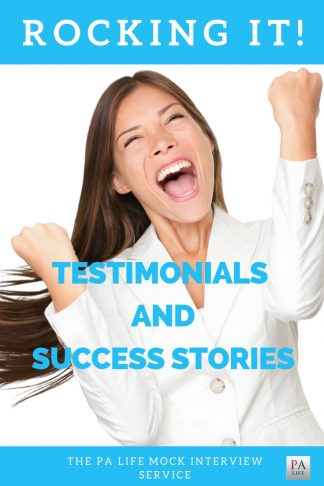 The best way to prepare for your PA school interview is to practice, practice, practice…with a PA school admissions expert who understands the system and who will give you feedback and guidance throughout the process.
You also want to know that your practice is paying off. We have worked with 100's of Pre-PAs through our PA school mock interview service and have had marvelous results.
Here are just some of the generous testimonials our clients have provided.
The PA Life Mock Interview Service - Testimonials, Reviews, and Success Stories
I was interviewed and accepted into 4 of the programs I applied to (including my #1)!  I am sharing because I want to say thank you so much for these questions! I went over them and they helped me feel extremely prepared, and that confidence definitely translated well during my interviews! I finally feel ecstatic when I think about my career path, and having the ability to finally work with patients, hopefully in a clinical trail setting where I can really be an asset, is more than I ever hoped for up until now. So thank you thank you thank you!