A Message from Stephen Pasquini PA-C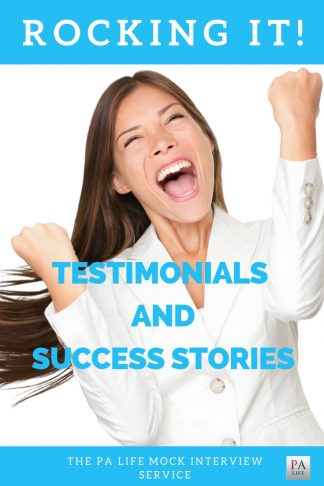 The best way to prepare for your PA school interview is to practice, practice, practice…with a PA school admissions expert who understands the system and who will give you feedback and guidance throughout the process.
You also want to know that your practice is paying off. We have worked with 100's of Pre-PAs through our PA school mock interview service and have had marvelous results.
Here are just some of the generous testimonials our clients have provided.
Testimonials and Success Stories
I enjoyed this mock interview process. Sarah was super helpful and provided honest and constructive feedback which is exactly what I was looking for. She helped me prepare for my MMI interview coming up in 2 weeks and the questions helped me know what to expect when it comes to interview day. Also, I appreciate the affordability of the mock interview. I would definitely recommend this to anyone who is trying to practice and prepare for their physician assistant school interview.