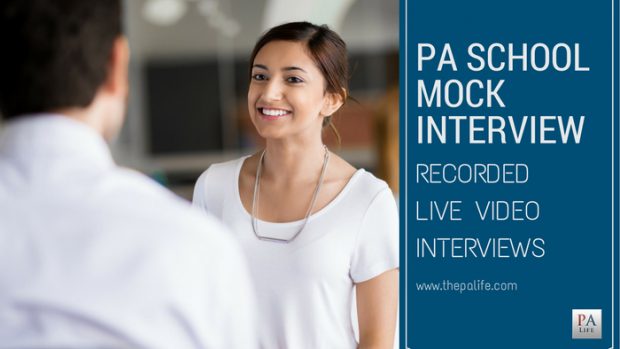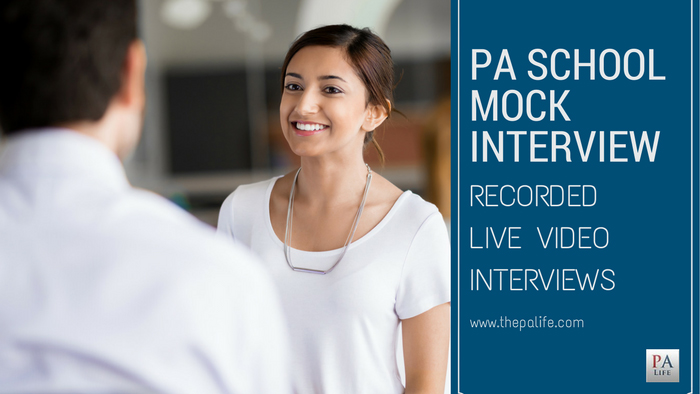 Why do you want to be a PA? We have helped hundreds of PA school applicants just like you answer this question (see just some of our many testimonials). We offer affordable, recorded mock interviews in a safe and supportive setting. Our current PA school mock interview status (28th September 2023): Accepting Appointments
At this point in the application process, you should realize that the interview is all that counts.
Everything else—your education, work experience, essay, and test scores—simply support this crucial meeting.
Remember that statistics are cold and cerebral. Just because you have a good GPA (or not) and scored well on your GRE does not mean you will automatically be accepted into PA school.
The admissions committee wants to learn more about you as a person.
Are you likable? Are you compassionate? Do you fully understand the role of the PA? Are you mature? Can you handle stress?
Can the interviewer visualize you as a colleague?
Are you overconfident?
Are you trustworthy?
Are you energetic?
Would the interviewer want you to take care of him or her as a patient?
Are you an effective communicator?
The interview is your chance to sell yourself to the committee. Your grades, GRE scores, and personal essay were already good enough to get you this far. It is now time to concentrate on making an emotional connection with the committee members.
How do you do this? Practice!
Practice, Practice, and More Practice
The best way to prepare for your PA school interview is through the necessary and uncomfortable art of interview practice.
Sure, you can practice with friends and family, and I encourage you to do this, but the most efficient way is to sit across from a PA school admissions expert who understands the system and who will give you honest feedback and guidance throughout the process.
The admissions committee selects candidates based on emotion and justifies its decision with facts. The ultimate decision of whether to accept you into the program is influenced by emotional factors rather than rational factors alone.
Is it nerve-wracking to bare your soul to a stranger over your webcam? Yes, a bit, but I can guarantee you, the practice you put in now before the actual interview makes the world of difference come interview day. For many of our clients, it proves to be the most important decision they ever made.
Comprehensive Mock PA School Interview Package
With our comprehensive mock interview package, you'll receive a 45-minute live mock video interview, feedback, and suggestions for improvement, a link to watch and replay your recorded interview as many times as you like, along with expert strategies and tips to make your interview day a success.
This package will provide the help you need to prepare for your PA school interview -- and reduce your stress level. It's a fixed price, and you can schedule follow-up interviews at a reduced price.
Here's How it All Works:
After you make your purchase, you'll receive your consultant's contact information and send them your personal statement, relevant stats, and resume (if you have one) for them to review. (This way, they'll know the information about you that your interviewing school will know.)
You will then have a 60-minute mock interview with your consultant. We use ZOOM web conferencing software which will alert you by email and text 24 and 48 hours before your interview.
The consultant provides feedback during and after the interview.
You will receive a private link to watch and review your recorded interview (priceless).
You'll have the opportunity to interview more times with your consultant based on that feedback at a discounted rate. You will receive additional feedback and advice on how to improve.
Don't have a webcam? No problem, our software allows us to perform the interview over the phone or with only a microphone. You can do this on a tablet, PC, Mac, Android device, or an iPhone; the point is you don't need a dual degree in electrical engineering to begin your interview. It just works.
Meet Our Amazing PA Life Mock Interview Team
Sarah Schultz, Admissions Specialist
Sarah Schultz draws upon seven years as an interviewer and decision-maker on a prestigious Admissions Committee to help pre-PAs stand out from the pack. After joining The PA Life in 2017, she designed our mock interview program and has worked one-on-one with thousands of applicants to help them achieve their PA school goals. Sarah specializes in providing tailored feedback that highlights each candidate's individual strengths and helps them present their unique vision for how they will best serve patients as a future PA.
Tolu Fannon PA-C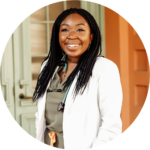 Tolu Fannon graduated with her MS in PA Studies from UTMB in 2021, where she earned a 4.0 GPA, the Faculty Award for Clinical Excellence, and was inducted into the Pi Alpha Honor Society. She loves delivering comprehensive & compassionate care to her patients while partnering with patients to restore their quality of life. She is eager to partner with you in your journey to becoming a PA and can't wait to help you develop your story into effective, efficient, and eloquent interview responses!
Sabura Aleem PA-C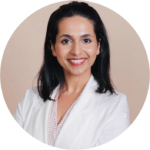 Sabura Aleem is a graduate of UAB's PA program and completed a postgraduate PA fellowship at Johns Hopkins in hospital medicine. She presently works full-time in cardiac electrophysiology. Sabura understands how arduous the journey can be to become a PA. She is enthusiastic about learning your story and polishing your interview skills. Sabura looks forward to helping you secure a spot at your dream PA school.
---
Success Stories
I just wanted to follow-up and let you know that my interview went great today! The program called me about 2 hours after I left and offered me a spot in their program! I couldn't be more excited! The questions were similar, if not the same, as those you asked me in the mock interview. I felt very well-prepared! Again, I appreciate your help and vote of confidence. You were right - they wanted to scoop me up right away! Thank you, thank you, thank you from cloud nine! - Melinda Peiserich, Pre-PA
I got into Duke! I wanted to tell you immediately because you were a big source of my "day-of" confidence and support. Thank you so much! - Leila Adell, Pre-PA
I have great news! I GOT IN!!! I am officially an enrolled student at the Methodist University PA program. I just wanted to thank you again for this service you provide and how great you were while interviewing me! I needed a confidence boost, and this gave it to me! I am sincerely grateful for The PA Life and your service! I will absolutely pass this on to everyone I know who is going into PA. Thanks again! - Megan H. PA-S
I just wanted to let you know I was accepted to Mercy College PA Program last night! To say I'm ecstatic is an understatement! I wanted to thank you once again for all of your help with my essays and my interview. You helped me so much with everything and I couldn't have done it without you! Thank you for everything. - Anna M. PA-S
I wanted to let you know that I was accepted at both schools that I interviewed at after our mock interview. Today I received the official paperwork in the mail for East Carolina University and I have decided that I will be attending there next fall. I am so excited, and I wanted to thank you once again for your help during the mock interview! I am definitely going to recommend mock interviewing to anyone I know who is applying to PA school, it had a positive impact on my interviews and acceptances! - Paige Gower, Pre-PA
I got into Stony Brook! Thank you so much for all your help and making yourself so available and your continued support. I will let you know if I get another interview anywhere and feel like I'd benefit from another practice run to shake off the cobwebs (and PTSD from the last interview). Hope you are having a lovely weekend! Thank you again for everything! - Laura Rosenthal PA-S
I am so excited that I must share the amazing news I've got- I got accepted to physician assistant program at USC! I couldn't be happier after this long journey of 6 years of hard work until this moment. I wanted to thank you so much for your help and advice, I appreciate your help so much. - Ravit Zargar Azizi, PA-S
I just wanted to touch base with you and let you know the result from my interview you helped me prep for. Last week I was ACCEPTED (this was my #1 choice)! I also had another interview a couple of days ago, and though I'm still waiting on the result, I felt confident and relaxed for that one. Thank you so much for all your help! The mock interview was immensely helpful in giving me great practice with a brand-new person, finding points of improvement, and overall making me feel confident and ready going into my interviews. I found helpful the varied timed segments, the silly question at the end (I used "big booming laugh" as an answer to a question in my interview!), and thought the questions were all very relevant and frequently asked in my interviews thus far. I also found helpful the internet article you recommended - I used the "power pose" in the bathroom before each interview, sometimes multiple times, and it helped me get in the zone! Overall, your service was well worth the time and investment, and I thank you for being part of the reason I succeeded in my very first PA interview ever. Keep up all the magnificent work! I will continue to recommend your service to other applicants. Thank you again for helping me take a big step forward on my journey! - Ana, Pre-PA
Sarah was so helpful during our mock interview! I already had 1 interview, which motivated me to use resources to improve my interviewing skills. I have 3 upcoming interviews, and I'm so glad I decided to do a mock interview! She gave me some tips and ideas on elements to add to some of my answers, and most of all she gave me the confidence boost I needed going into an interview
Read 100's more testimonials 👈
What questions do we ask?
Just as schools are different, so are their interviews. You're never going to prepare for all the questions PA schools might throw at you. But memorizing and preparing rote answers to regurgitate back at the admissions committee should never be your goal. In fact, rehearsed answers are the kiss of death. Some schools actually score your interview in part on how scripted your answers sound!
We have polled hundreds of physician assistant programs, PA school admission directors, and PA students from across the country to produce a working formula for success.
I encourage you to prepare a bit by looking over my list of The Top 46 Physician Assistant Applicant Interview Questions as a gentle primer.
Typical questions:
Understanding of the PA Profession. You must demonstrate knowledge of the PA history and role in health care. Know how to answer: "How would you define being a PA?" Be original! We know the AAPA definition, and we want to hear your answer.
Describe what is most appealing about the PA profession to you. This may be flexibility, the autonomy provided in the doctor-PA role, or the opportunities for PAs to practice in rural primary care offices.
Describe the PA and supervising physician roles.
Describe the interactions you have had with PAs. This could come from shadowing a PA, volunteering with PAs, or even talking to your own primary care PA.
Describe your greatest strength and weakness.
Describe a challenge you faced during college and how you overcame it.
What was your most challenging college course, and why?
How do you see the healthcare field changing, and how will this affect the role of PAs?
Where will you be in five years?
TIPS
* If you have volunteered, shadowed, or had direct-patient care, be sure to mention this during your interview questions.
* Prior to your interview, have the school put you in touch with a student or alumnus to discuss the program. Not only can you gain valuable information about the program, but describing this conversation during your interview will let the program (and us) know you are particularly interested in their program and you're willing to go beyond the normal call of duty.

What to Wear to Your Mock Interview
It may seem silly to get dressed up for your mock interview, but it is important that you wear the same attire you plan to wear on your interview day. This means suits and dress shoes. Women might wear a skirt or pantsuit with heels, while men may wear a blazer or suit jacket, button-down shirt, suit pants, a tie, and dress shoes.
More Client Testimonials
I have some exciting news to share with you: I received an early admission spot into the fall cohort of the Samuel Merritt University PA program! I had had an amazing experience on interview day and felt right at home with the students, faculty, and other candidates; hence, this is a dream come true. Thank you for your precious time and guidance with preparing for the interview—I am going to be a PA, yay! Morganne Cruz, PA-S
I got accepted to Yale! Couldn't have done it without your help! Thank you for all your positive thoughts and prayers. - Dalia Azizi, Pre-PA
By completing the mock interview, I was able to gain the confidence I needed to perform well on my interview date. Throughout my interviews, I was complimented on my strong interviewing skills, and I attribute that to the mock interview I completed. I have now received an offer from my dream school, and I can't wait to start in August of next year! - Katie Rose, Pre-PA
I just wanted to touch base with you and let you know how my interview at George Washington went last Friday. I felt confident coming out of it and received strong, positive feedback from my interviewers. - Jennifer Sherman, Pre-PA
I want to say that my first-round interview went phenomenal, and I am beyond thankful that I scheduled this mock interview with Sarah. She really helped me feel less nervous and confident in my answers. Her advice was extremely helpful, and I will take the lessons that I learned with me for future interviews. I would recommend this service to anyone with even the slightest bit of nervousness and doubt. It is worth the time and money!
I am so happy to tell you that I got into my choice of PA school here in MI! In fact, since our mock interview, I have gotten into three programs! I must say the prep I had with you prepared me for these interviews. I want to say another BIG THANK YOU. - Oluseyi Sotade, Pre-PA
I had a mock interview with Sarah earlier this week - my true interview was in the morning, and I really can't give Sarah enough praise. She was extremely helpful and made the mock interview very personalized to my specific background. She didn't feed me "good answers," she instead gave me great insight into my own ideas and ways I could touch on them more effectively. I went into this morning feeling more confident than I would have without her help. I'm so thankful I did this! - Samantha Morgan, Pre-PA
I have received an invitation for an interview, and it is in about a week. I am glad that I decided to use this interview tool and I am extremely satisfied with the service. My interviewer, Sarah Schultz, was great and helped me tremendously. I feel more prepared after doing the mock interview with her. Wonderful experience! - Christopher Duarte, Pre-PA
I am writing this email to show my gratitude for your interview expertise. I am ecstatic to announce that I am officially accepted to Stony Brook University PA Program. Thank you so much for all that you do. The mock interview was certainly helpful. You were wonderful. Stay amazing! Hanna Jang, PA-S
Thank you so much for your help! I got accepted to my top choice (Quinnipiac)! I was able to get my nerves out and test out my answers to challenging questions before the big day. I would strongly recommend this service. - Amanda, PA-S
Schedule Your Mock PA School Interview Today
We have appointments throughout the week, and scheduling is instant, 100% secure, and easy! Use the form below to pick your date and pay securely using your credit card or PayPal. You may choose between "any available" appointment or if there is a particular member of our team you would like to work with click on their photo to book directly.
Do you have questions before your purchase or want to read even more client testimonials? Please feel free to email me anytime at [email protected]
You may also like -
The Top 46 Physician Assistant Applicant Interview Questions Physician Assistant school interviews are extremely challenging. Here is a comprehensive list of 46 high-frequency pa school interview questions that you are likely to encounter. This list of the "Top 46 Physician Assistant […]
300 PA School Interview Questions You Should Be Ready to AnswerSo, you have an upcoming PA school interview. Congratulations you're almost there. Now, of course, there is another hurdle to cross, and that is sounding as amazing as you appear to be on your CASPA application. This isn't hard […]
A Look Inside Two PA School Interviews  The PA school interview is daunting Be prepared, but not to the point that you sound like a robot. Be relaxed, but not too relaxed as that might give the impression you did not do your research. Inside Two PA School […]