Four tips that will guarantee your PA school interview day essay success.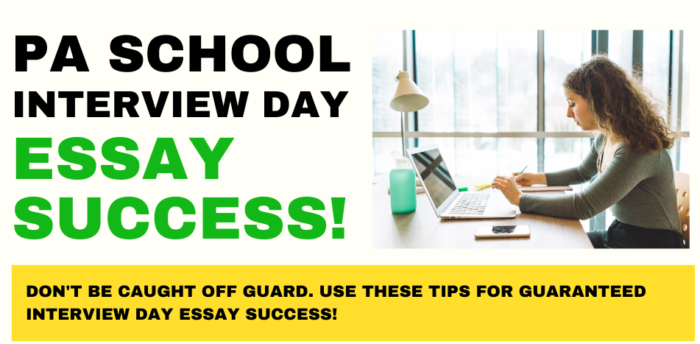 When you imagine your PA school interview, what comes to mind?
For most, it's the idea of a one-on-one interview, group interview, multiple mini-interview (MMI), or the pandemic-inspired (and universally despised) Zoom video interview.
But there is another kind of interview in town that you must be prepared for!
The PA School Interview Essay
Just when you thought the pain of the personal statement was behind you, many PA programs are now requiring an essay/writing sample to be written during the video (or in-person) interview process.
Here is an example of what this entails provided by a client of ours applying to the Franklin Pierce University PA program during the 2020-2021 application cycle. In this case, the program was kind enough to send a "heads up" about what to expect during the 90-minute Zoom interview.
"As part of the interview process, you will receive a video overview of the program by our program director prior to the interview. (Interview on Zoom) by two individuals, simultaneously. One will be a faculty member of the program, and the other will be a physician assistant from our community (and regular lecturer and/or graduate of the program).
The interview will last 30 minutes, following which, you'll log into another Zoom conference to provide a writing sample.
 The entire process will last slightly less than an hour and a half."
– Franklin Pierce University PA program
This commenter on the physician assistant forum describes her interview day essay prompt at the University of Colorado like this:
"It was NOT announced. Total surprise when we got there, and I was "lucky" enough to be in the first group. Five of us were led into a conference room; there were pencils and paper on the table and an info sheet with a prompt. The lady shut the door and said, you have 20 minutes, GO. Our prompt was basic. Something like, "Your great uncle wants to know why you want to be a PA, tell him about the profession and why you think it's right for you. He also thinks it's interesting that you don't want to go to med school" Spelling, grammar, and content are all considered.
– Interviewee at the University of Colorado PA program
As in the examples above, more-and-more programs ask candidates to author an essay as a part of the interview process.
So even if a program does not warn you that a writing sample will be required, be prepared for it just in case!
While you writers out there may think this is easy, others might be frightened by this scenario. Here are some ways to help you prepare!
Be prepared for common topics
Any interview question or scenario can be made into essay form. So, any question you have prepared for could be a prompt!
If, at first, you read the prompt and draw a blank, relax. Think: "did I prepare for a similar question?"
Common topics will be current healthcare issues, ethical questions, an explanation of why you want to be at the program, situational questions, or more questions about yourself.
You can prepare for current-event topics (such as optimal team practice) by taking a deep dive into the large national PA organization websites (AAPA, PAEA, NCCPA, the state and local PA chapter website of where you are interviewing). These are reliable resources for information on current health care issues.
Also, be sure to review the program mission statement and ALL the information provided by the program sent to you as part of your interview day welcome packet/email.
Manage your time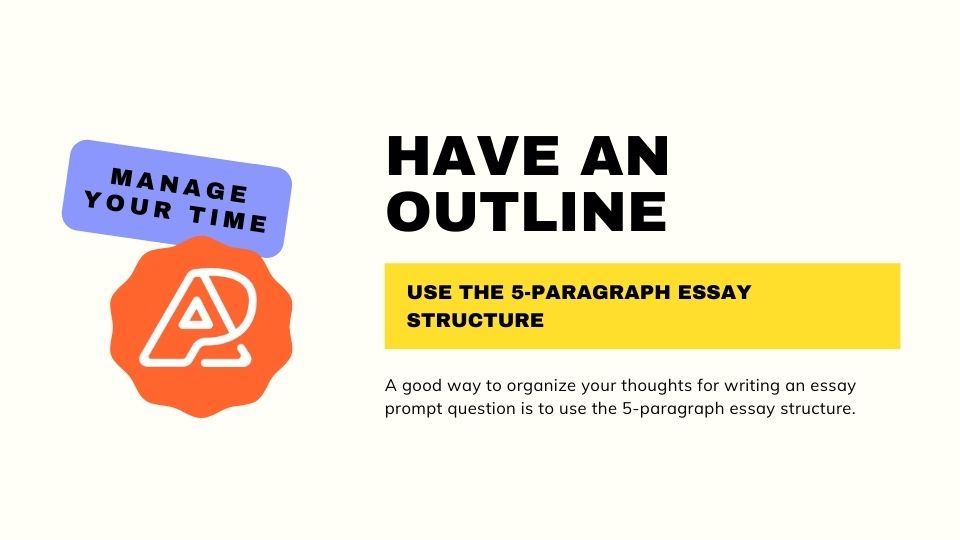 The best way to stay on time is to be organized and outline what you will say. There are many ways to approach an essay, so it's crucial to find the method that works best for you.
A wonderful way to organize your thoughts for writing a prompt question is to use the 5-paragraph essay structure.
The 5-paragraph essay is made of (as its name implies) five paragraphs:
One paragraph introduction
Three body paragraphs
One paragraph conclusion
This 5-paragraph structure will give your essay excellent flow and organization.
Use bullet points to help outline your prompt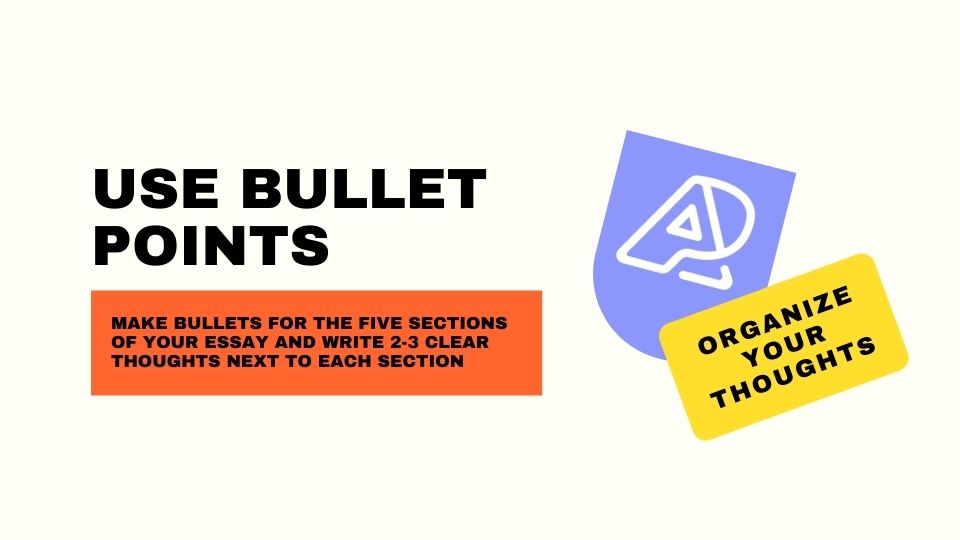 Take the first few minutes of the prompt to make bullets for the five sections of your essay and write 2-3 clear thoughts next to each section on what you think you want to write.
Here is an example of how to use bullet points when outlining your PA school interview day essay:
Prompt: Should the name of the PA profession be changed?
Opening paragraph
Ninety percent of PA Respondents in a recent AAPA poll cite disconnect between the title of physician assistant and our role in healthcare
Despite this, I don't believe the name of the PA profession should be changed
Here are three reasons why I feel this way

Patient confusion about our role
Proposed alternatives are incomplete
The financial burden associated with a name change seems self-indulgent at a time when so many people lack access to basic healthcare
Body 1
This will only increase patient confusion about the PA role
Patients have just started to have a clear understanding of what PAs do and our role in medicine - to change that now would only cause confusion
Body 2
The current list of proposed alternatives is incomplete
Current alternatives include associate, advanced practice provider (which groups us with NPs), medical practitioner, and others are vague
Body 3
According to the AAPA, a name change investigation will cost over $1 million
Implementation of a name change would cost many millions more
It does not align with our goals to improve access to healthcare and patient outcomes
Conclusion
A name change (although helpful for the ego) does little to improve the focus of our profession, which is to improve patient outcomes and access to care
A name change is costly and seems self-indulgent in a time where thirty million Americans are uninsured and lack access to care
As you can see, this is a fantastic way to get all the information racing around in your head down onto paper, so you are organized! Then, while you are writing, you can use examples, facts, stories, hypothetical situations, and explanations to support your ideas.
Another way to help with time management is to save your editing for the end. If you spend time after each paragraph editing for spelling and grammar, you might run out of time. Focus on getting all your thoughts down, and then you can spend the last five minutes looking over everything to make sure all the details look good.
Try to avoid adding fluff to each paragraph and try to curate your thoughts to include the ideas to help move your argument and get your point across. Usually, outlining and using the bullet points will help you from rambling in your essay.
Practice makes perfect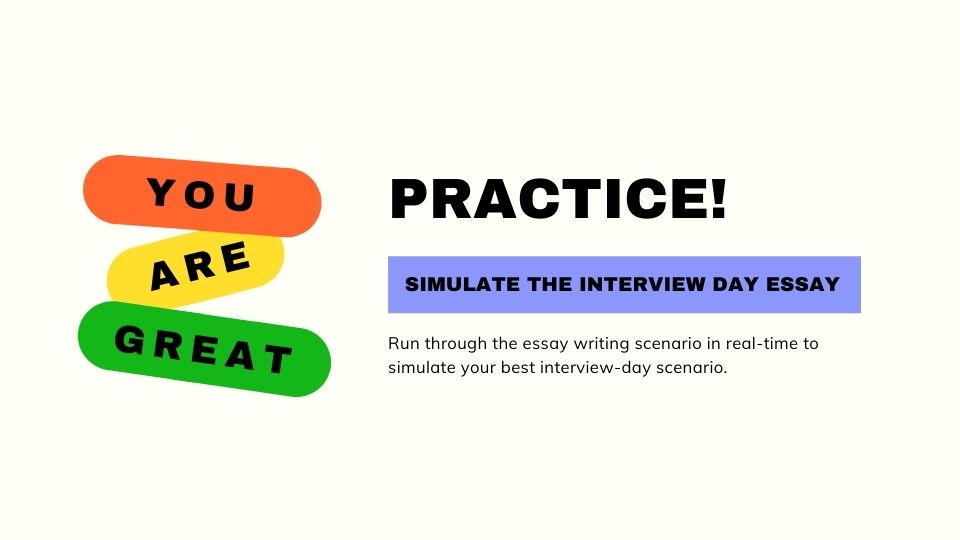 Pro tip: To practice, take some interview questions, set a timer for 30 minutes and draft an essay. Read it afterward and see how you did!
If the introduction takes you a long time - begin with the body paragraphs!
Once you have fully formulated your thoughts, you will be able to integrate those main ideas into the introduction- and that will save you a lot of time!
If all the above still makes you nervous, that is okay! Just practice. You have written dozens of essays before. Pick a topic from a list of interview questions, set a timer, and start writing. This way, you can get used to writing with time constraints.
Ask a friend, family member, or sign up for a mock interview and test your process with different essay prompts. Working through the essay writing scenario in real-time to simulate your interview day is a must.
The more you write, the more used to it you will become.
You got this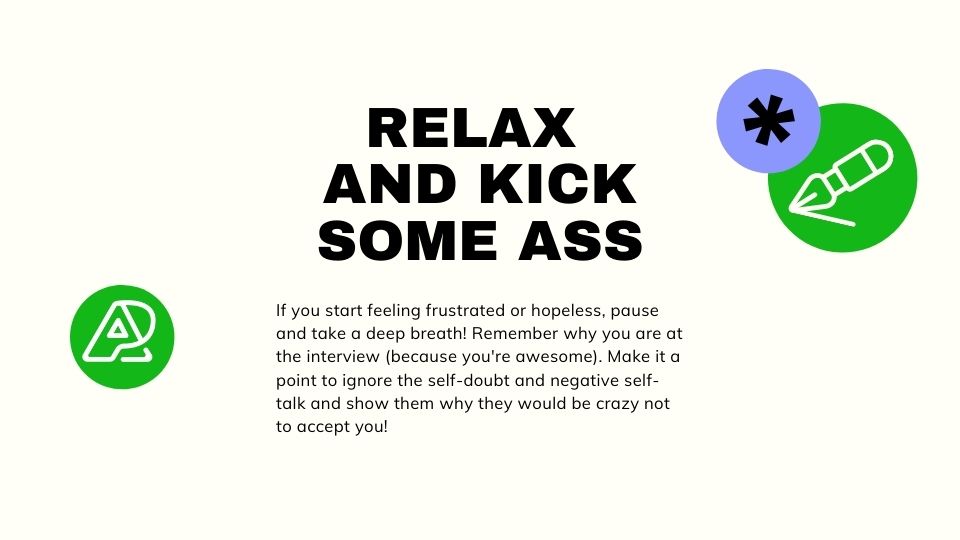 If you start feeling anxious, frustrated, or hopeless, pause and take a deep breath!
Do not waste your precious brain space staring at the clock and worrying about running out of time. Just remember, take advantage of this amazing opportunity to show the admissions committee why you are meant to be a PA student at their program!
Have a wonderful day!
*This article was co-authored by Fiona D'Agostino PA-C and Stephen Pasquini PA-C