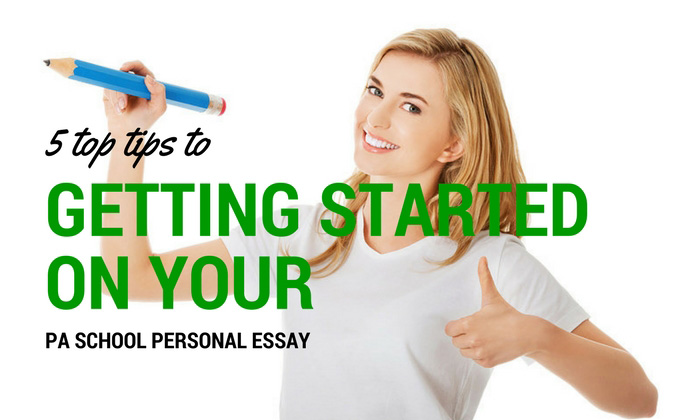 Hey, You PA School Procrastinators
You know who you are — squeaking under deadlines by a nanosecond, feeling compelled to vacuum, or worse (when truly in the grips of avoidance), deciding to clean the toilet rather than tackle that pesky research paper.
Believe me, as a recovering procrastinator, I can relate.
Join the club
When I was in college a gazillion years ago, my friends gave me a t-shirt that read, "I was going to join the Procrastinator's Club, but never got around to it." - Sue Edmondson
Maybe putting things off works for you most of the time (there is some reward from the relief that comes from beating that deadline), but it won't serve you well when it comes to writing your personal statement.
After all, it's likely the one thing that will make the difference between getting that all-important interview and losing that opportunity to someone else with similar grades and experience.
When I interviewed a dozen Admissions Directors and faculty from top PA programs across the country for our book, "How to Write Your Physician Assistant Personal Statement," they said the essay needs to make them stop and think, "This is someone I want to know better."
You see why your personal statement is not something to rush through just to get it done. It requires careful consideration, much thought, and many revisions. To help you get going, follow these simple tips.
5 Tips to Get You Started on Your Personal Essay
1. Put your butt in the chair in front of the computer at a specific time every single day.
This is a favorite trick of writers, especially when we're suffering from writer's block. As I've discovered, you won't get anything written if you're cleaning the toilet. It doesn't have to be for long, 15 minutes will work. On most days, you'll be surprised to find an hour has passed.
2. Let your imagination run wild.
When you're struggling with what to write it is not the time to actually write. Instead, think about life experiences that brought you to this point and type them up. They don't have to be in formal sentences or in any order. Just as long as you can go back and remember what the heck you meant when you wrote, "neighbor kid, six-years-old, worst day ever." Most won't (and shouldn't) end up in your essay. But you'll be surprised at the richness of your memories.
3. Decide what's relevant to your personal statement.
When I'm writing an article, the biggest temptation is to include an amazing anecdote that's just slightly off topic. When I try to make it fit (and even now I am still guilty of trying), the writing is strained. Ultimately, I'm forced to delete it. Writers call that "killing your darlings," and it's one of the best pieces of advice I can give. Sure, it's touching that you bandaged your puppy's leg when you were nine or saved a baby bird by bottle-feeding it, but those aren't the things Admissions folks want to know. Copy them into a different document — someday you may want to use them for another purpose, in an interview perhaps, when you are an award-winning PA.
4. Write a paragraph.
Now, this comes with a caveat — some people prefer to outline, but those generally aren't procrastinators, who don't have the time to outline. (Told you I am a recovering procrastinator). So I say, work with your personality instead of against it. Take one of your experiences and put it in paragraph form. Don't worry about the little things — character and space count, grammar, spelling or transitions, just put your musings into a three or four sentence paragraph.
5. Write your transition sentences.
You'll need to get your essay from point A to point Z. Again, this isn't the time to worry about the details. This is just to help you start to tie those random experiences together. Cohesion is one of the biggest gaps I see when editing personal statements. Make it easy on yourself in the long run by getting a jump on tying it all together.
When you do all this a couple of months before your application is due, you've bought yourself time to write a polished essay (and have it professionally edited if necessary) that makes the Admissions folks think, "Hmmm, this is someone I'd like to know better."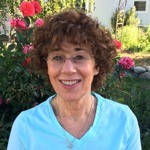 This was a guest post by Sue Edmondson.
Sue is an award-winning freelance writer who has written in Northern Nevada and Northern California since 1999.  She has donated countless hours editing 100's of PA school essays through our free and paid personal essay collaborative.
Her articles have appeared in publications such as Family Pulse, Rlife, Enjoy, Edible Reno-Tahoe and she spent five years as a reporter for the Mountain Echo newspaper. She dabbles in fiction and was awarded first place for short fiction by the Reno News and Review. She's also sold several short children's stories. Her other career is as an attorney. You can read her full bio below.
Looking for some more inspiration?