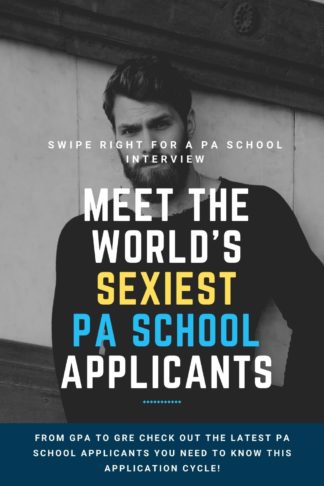 "Normal is not something to aspire to its something to get away from" - Jodie Foster
OK, let's be honest for a moment. What gets you excited?
What made you click on this image or read this blog post?
Are you intrigued? Upset? Turned on?
Say I give you a task, like "Read 31 PA school personal statements."
At first, you think, "OK, cool I can't wait to read all about the lives of these PA school applicants," so you dive into the essays eager to learn more.
Then at about personal essay #2 or personal statement #3, you start feeling the fatigue setting in.
You find yourself skimming through paragraphs, skipping entire sections, looking for something to propel you out of the doldrums of a PA school essay humdrum.
Then something catches your eye. It's an introduction like nothing you have ever read before.
What makes it unique?
What is it that intrigues you, excites you, invites you to read more carefully, yearning to learn more?
Then you get to the second paragraph, and it's equally enticing, then the third, fourth, and final paragraph... Amazing!
At this point, you want to pick up the phone right now and ask this applicant to come in for an interview.
You don't even care about their less-than-stellar GPA because you can tell that this person is an original. The genuine article. Somebody who you want (need) to meet, somebody who just might be perfect for your PA program.
Swipe Right and Invite for a PA School Interview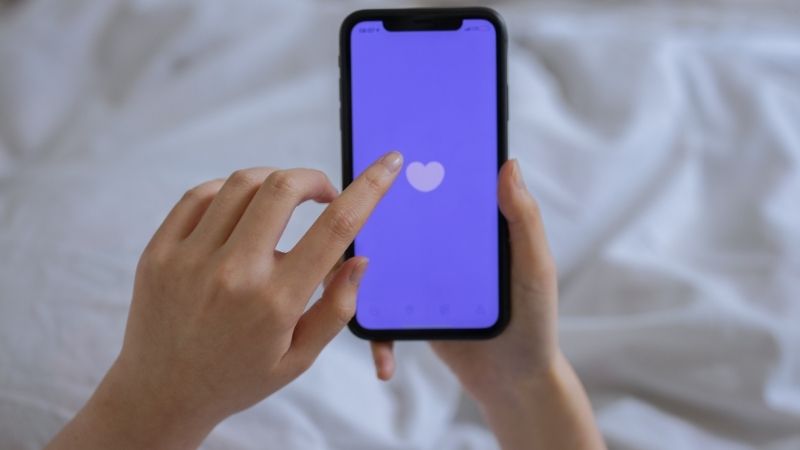 Picture CASPA as a sort of Tinder for PA school ADCOMS.
They are swiping left and right on applicants. They have established several algorithms to get you into their "feed" in the first place.
Yes, you have met the minimum GPA requirements. You have checked all the boxes for prerequisite requirements, healthcare experience hours, GRE requirements, etc.
And then, once you have made it through all these PA program filters, you get to participate in the PA school ADCOM "search and swipe."
What is it they are swiping on exactly?
Is it your perfectly sculpted abdominal muscles or your bikini-ready body?
Nope, it's your personal statement and three letters of recommendation.
To Sell is Human but to Be You is Divine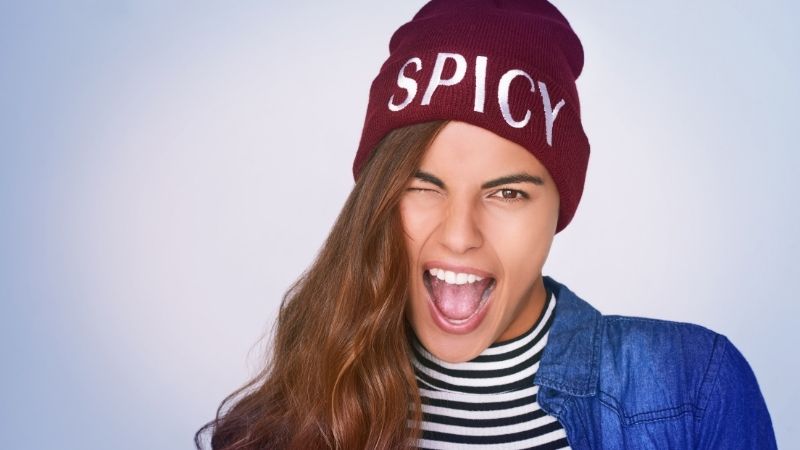 What would make you want to swipe right on a PA school applicant?
Think about it for a moment because it's an important question.
If you have ever clicked on an advertisement, you know the answer to this question.
Marketers spend 1,000s of dollars and 1,000's of hours researching what you like to get you to click on their advertisement.
If they have done their job well, the three-million-dollar ad spend they had on a Super Bowl commercial pays off, and they get a huge bonus.
So, to author a great personal essay, you need to think like a great advertiser and a starved consumer.
You need to create a profile image of your greatest assets and present them to the admissions committee to get them to swipe right on your profile.
The Swipe Right Personal Statement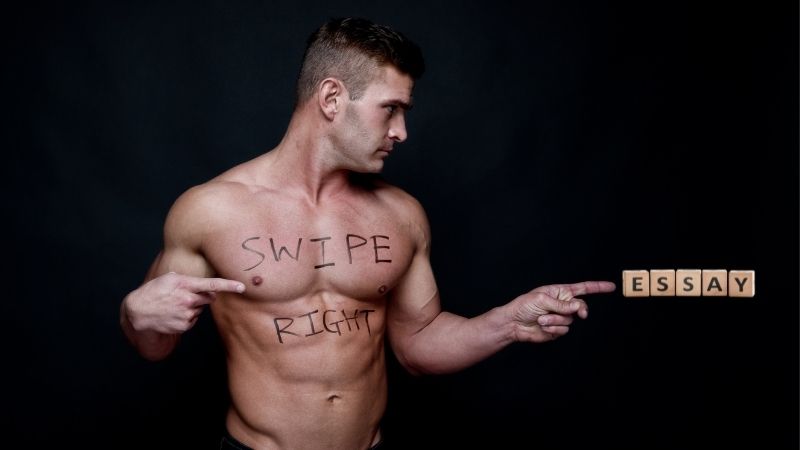 What is a "swipe right" personal statement?
Is it an essay that rehashes everything the ADCOMS have already included in their screening algorithm?
Is it an essay written by somebody who drags on and on about their stellar GPA or their GRE score of 310?
Absolutely not!
It's an essay that flexes its creative muscles, shows its six-pack abs of honesty, and looks great in a well-edited bikini!
And now for the best news...You don't have to have six-pack abs to get an interview with the PA school of your dreams. The ADCOMS want nothing more than to meet the natural, authentic, miraculous - YOU.
So don't imitate and don't copy. You can escape competition through authenticity because nobody can compete with you on being you!
In your readings of PA school personal statements, I am sure you could spot all the essays of applicants holding back. They were focusing all their time and attention on creating a photoshopped, airbrushed rendition of what they thought PA schools were looking for, and in doing so, they completely missed the mark.
I can't tell you what to write in your essay, but I can tell you what NOT to write in your essay because it's simple:
Don't write what you think the PA school admission committee wants to hear. Write an essay about you, because unbelievably, this is what they never see enough of!
Who are you?
Cut through the BS and all the noise created by PA school Instagram influencers. Answer that question from the place you fear the most... and it's there that you will find the words for your PA school essay.
Warmly,
Stephen Pasquini PA-C