WELCOME FUTURE PHYSICIAN ASSISTANTS!
Hi, and welcome to this special section of the PA life website designed specifically for future physician assistants.
I'm happy to help you as you get started on this journey!
Be assured that you are certainly not alone and that I too once walked in your shoes. I assume you already know what a physician assistant is, so I am not going to cover that here.
What I am going to cover are time-tested steps that will help you get from point A to Z on your PA school journey.
Let's Get Started: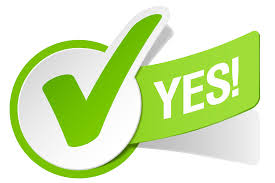 Can you Tell Me What a PA is?
PAs are nationally certified and state-licensed to practice medicine and prescribe medication in every medical and surgical specialty and setting in all 50 states, the District of Columbia, U.S. territories, and uniformed services.
PAs are educated at the graduate level, with almost all PAs receiving a master's degree upon graduation from a PA program. By 2020 all PA school will be required to offer a master's degree upon graduation.
In order to maintain national certification, PAs are required to complete 100 hours of continuing medical education every two years and to recertify as medical generalists every 10 years.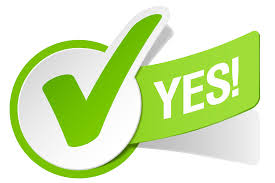 Do you Want to be a Physician Assistant? Why do You Want to be a Physician Assistant?
You will be asked many different times: Why? "Why do you want to become a Physician Assistant?" "Why don't you just go to medical school?  You will make more money as a physician." "You will command more "respect" as a physician."
Your response to those questions and your final decision to apply to a physician assistant (PA) program will depend on how well you research answers to these same questions. This blog can provide you with the information you need to answer such important questions.
Posts to Read
Dave, the self-proclaimed "PA coach" helps you answer that all-important question of why do you want to become a PA?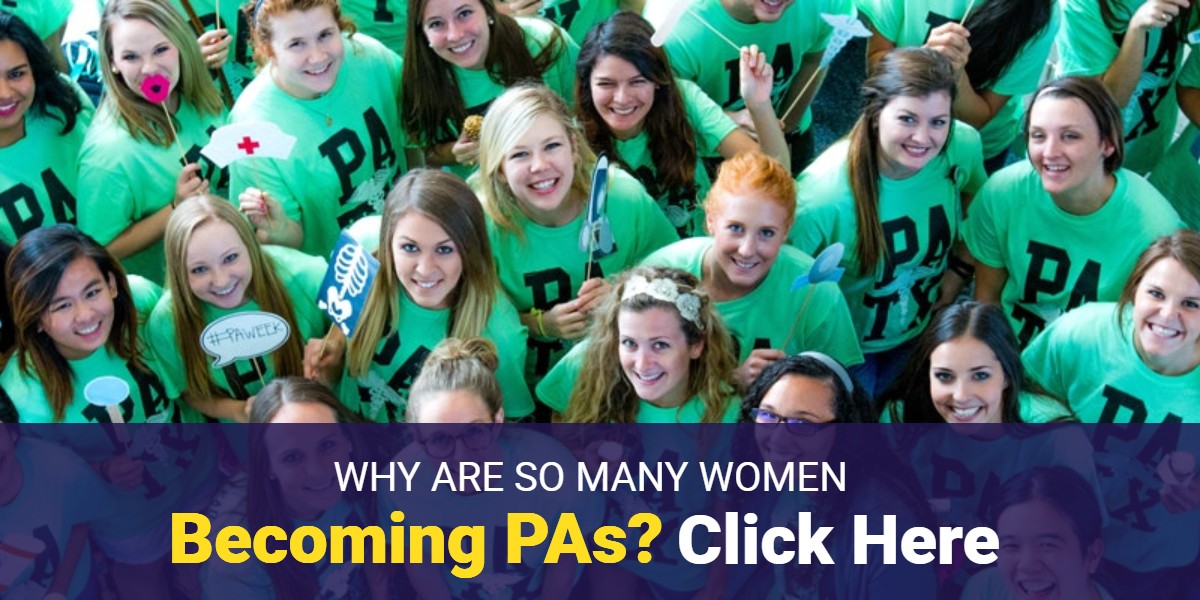 Although the physician assistant profession began as a male-dominated workforce, women now comprise over 72 percent of physician assistants (PAs) in the United States. In fact, in the 51 short years since our careers' inception, it was only the first 20 that saw a male-led majority. In 1972, five years after the inaugural class of PAs […]
Why not just become a doctor? The Great PA vs. MD Debate
This is one of the most commonly searched terms on the blog. Can you put your life on hold for 8 to 12 years or does 2 or 2.5 years sound better?
Physician Assistant
As a PA you can change specialties with an ease that physicians cannot
You also (unless you want to) will not have to manage the challenges that are associated with running a medical practice
Your training will cost less than half that of a physician
You can complete your training in a little more than two years
Medical Doctor
4-years of medical school education
3 or more years of postgraduate residency and fellowship
The cost of medical school is nearly double that of a PA school education
In this video Sundance, a former medical student describes her choice to become a physician assistant student (PA vs MD).
Posts to read: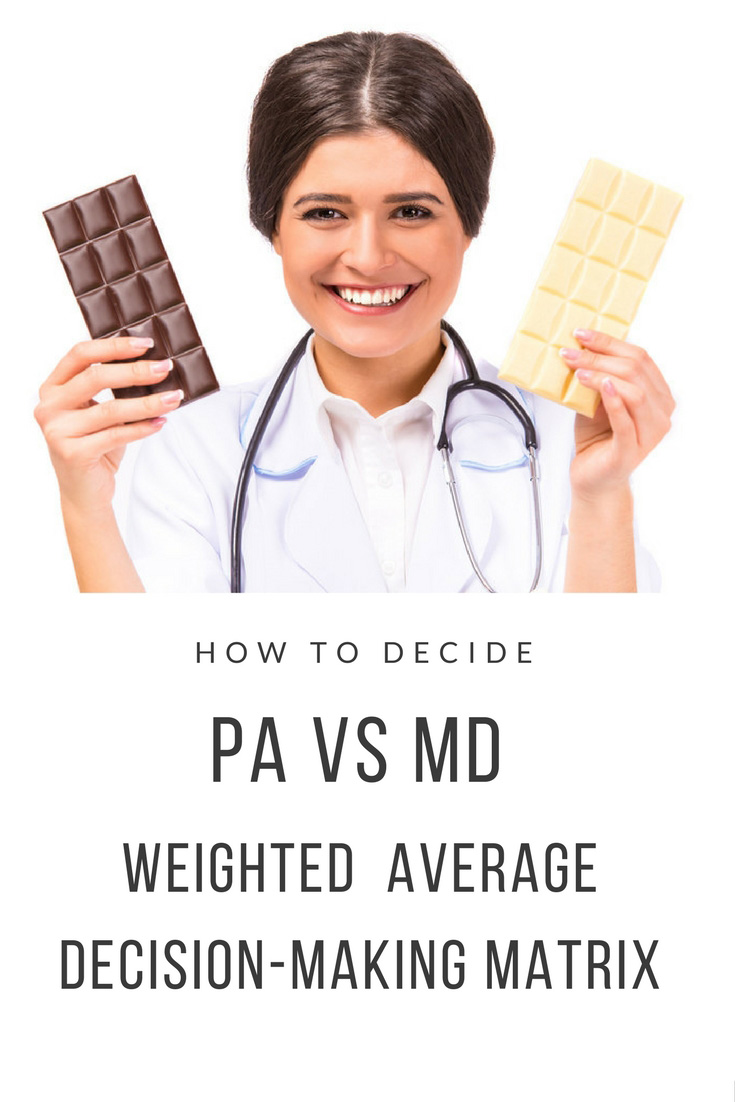 Are you struggling to decide between PA or MD, NP or PA, pre-nursing or biochem, new job or comfy job, CNA vs. MA, or scribe vs. EMT? One day you favor option A and the next day you flounder back to option B or worse, you start looking at option C. Wouldn't it be great […]
Competition for PA school is more intense than the competition to get  into medical school
Most PA programs require students to have a year or more of direct patient contact experience. Often applicants have worked as emergency room volunteers, patient care technicians, phlebotomists, CNAs, medical assistants or medics on ambulances. Although a good grade point average is important, life experiences, maturity, and determination also make a good impression on the admissions committees. Your personal statement should reflect all the influences that have brought you to the application process.
RELATED POSTS

THE AVERAGE PA STUDENT IS
Female and 27 years old (74% are female)
Has 1.88 years of hands-on patient care experience
Has a 3.49 overall GPA
Lives in the suburbs
Has an SAT score of 1000
Has a 25% chance of getting into PA school if she applies to only one school and a 49% chance is she applies to 12 or more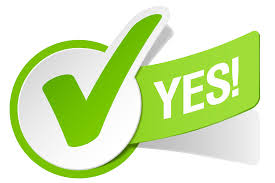 Do you know the History of the PA Profession?
In the World War II era, Dr. Eugene Stead Jr. developed a curriculum model to fast-track the training of physicians in a 3-year time frame. During the years from 1961 to 1972, the PA concept came more into focus when Dr. Stead established the first PA program at Duke University, in 1967. He used much the same model that he had used to train World War II physicians.
He saw the need for midlevel health practitioners to complement the services and skills of physicians. This need was even more apparent in remote areas of the United States, where the medical profession had historically underserved populations. The opening of more PA programs during the ensuing period prompted the development of the PA professional organization, the American Academy of Physician Assistants (AAPA), in 1968.
In 1970, Kaiser Permanente was the first health maintenance organization (HMO) to employ PAs.
In 1971, Montefiore Medical Center established the first PA postgrad surgical residency program.
In an effort to maintain consistency throughout PA programs, the American Medical Association's Committee on Allied Health Education and Accreditation developed training program guidelines in 1971 and implemented the program accreditation process.
In 1973, the AAPA held its first conference. The first certifying exam was given in 1973, even before the National Commission on Certification of Physician Assistants (NCCPA) had been incorporated, in 1975. The NCCPA was established to ensure the public that certified physician assistants meet established criteria and continue to meet those criteria every six years by taking a recertifying examination. The first recertification exam was given in 1981. Also, much state legislation has been implemented concerning the practice of PAs and their prescriptive privileges. National legislation also has been implemented to address PA reimbursement. By 1985, the ranks of PA had grown to more than 10,000 nationally, prompting the development of National PA Day in 1987.
By 1988, the Journal of the American Academy of Physician Assistants was first published, complementing the field's first official journal publication in 1977, Health Practitioner (later called Physician Assistant). In the 10 years after 1990, misconceptions and prejudices about PA privileges continued to fall away, allowing for an expanded role for PAs. The number of PA programs doubled. Discussion and implementation of master's-level programs began to take place. In 1993, there were 26,400 PAs in existence, but that number grew to 45,000 by 2002.
RELATED POSTS

RELATED VIDEO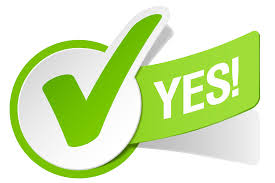 Do you Have What it Takes to Get into PA School?
What do PA Programs Look for in Applicants?
Passion: Your desire to become a physician assistant. Not a medical provider in general, but specifically a physician assistant.
Academic ability and test scores: You don't need to be a straight-A student. You do need to show that you have completed the necessary prerequisite coursework, that you have shown a general aptitude for the sciences, that you can handle difficult coursework.  If you have some bad grades in the past you must demonstrate an upward momentum. If you are applying to schools that require the GRE then you are going to have to take this exam and do "well enough." Standardized test scores come into play only if you've scored exceptionally high or extremely low, and they serve to validate the rest of your application.
Medical experience: While not all schools require it, most schools request a minimum of 1,000 hours (1 year) of direct, hands-on, patient care experience. Paid experience is the most desirable and will provide you the greatest opportunity to get your hands "dirty."
Understanding of the PA profession: You need to have experience shadowing PAs or working directly with a PA so that you understand the profession to the best of your abilities. What do PAs do, how is this different from an MD, NP, RN, etc. You must demonstrate a thorough understanding of the profession and its history.
Maturity: The mean age of a matriculating PA school student is 27 while the mean age for practicing PAs is 41. I have worked with all types of providers and the truth, as probably already know, is that age doesn't indicate a person's maturity. The common trait that most mature applicants share is the ability to exhibit youthful energy coupled with practical life experience.
PA school applicants come from diverse backgrounds and possess a variety of life experiences.  Some of the most interesting candidates have careers that are totally unrelated to healthcare at the time of application.
A typical applicant pool may include an attorney, a schoolteacher, and a dance instructor. Students range from 21 to 61 years of age.
Ask Yourself:

Can you be empathetic, yet assertive?
Can you handle stress under fire?
Will you know when to call for help?
Can you make quick decisions?
Will you require constant supervision?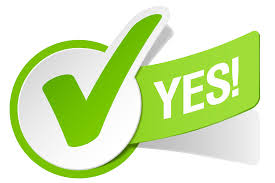 I have begun researching programs and understanding their requirements
***To learn all about every PA program in the United States using a visual map visit www.paschoolfinder.com
One of the most important points to consider is this:
If you apply to one PA program – you have a 25% chance of getting in. If you apply to 12 programs (or more) – you have a 49% chance of getting accepted.  It is important to note that if you apply to more than 12 schools your chances of getting an acceptance letter do not increase.
So what does this mean? It means you should definitely apply to more than one PA school, and if you can, make it 12 PA schools! Yes, it is expensive and yes, this may mean that you need to increase your range of geographical prospects but let me tell you this:  When I applied to PA school, as a native Californian, the last place I thought I would end up was in New Jersey, but that is where I found myself… and I am so glad I didn't limit my options to my home state.
"I have been going back and forth between PA and MD, and as I enter my senior year at UCLA I have decided that being a PA is the best choice for me. I checked various PA schools, their pre-reqs, rankings, etc. Many PA schools have different pre-reqs, granted some classes are the same such as Anatomy, Physio, Microbio. There are major distinctions between the PA schools though, whether that be some don't require Chem/O Chem, Biology, etc. "
Victoria, Pre-PA
Posts to Read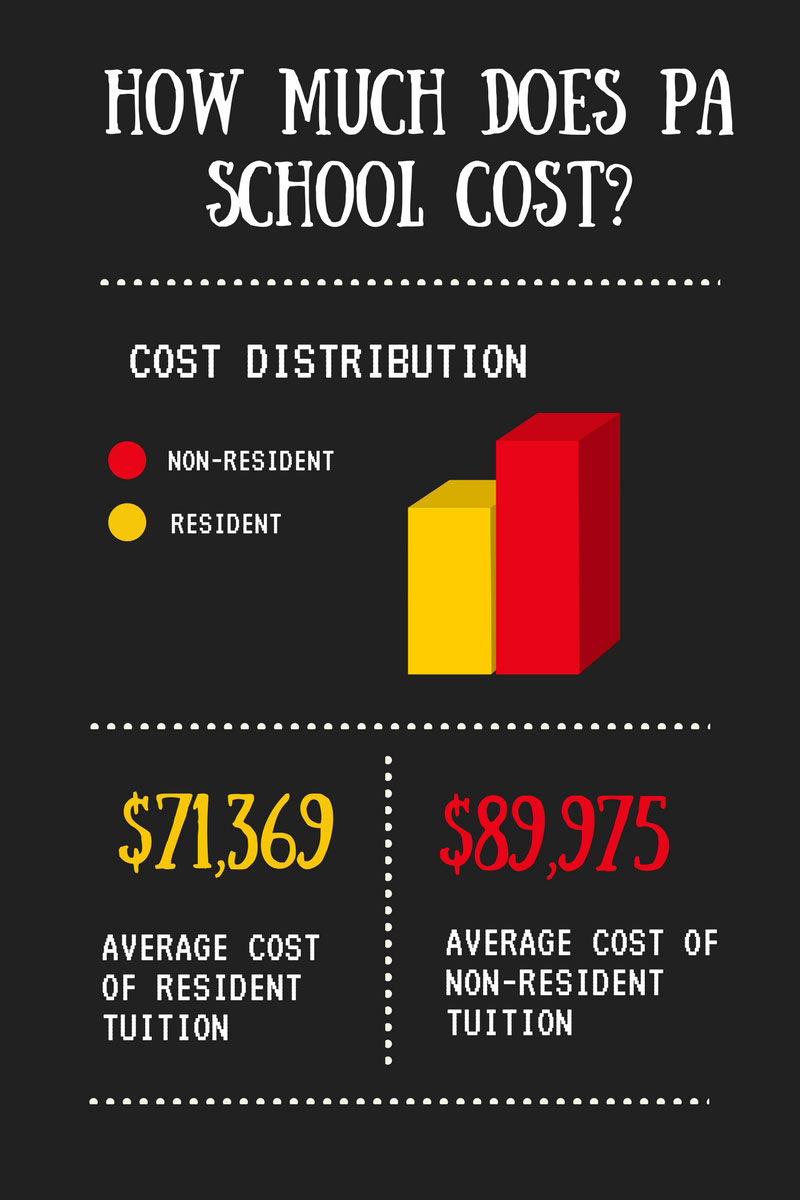 So you are considering PA school? Great, now how are you going to pay for it? With the average undergraduate education debt prior to PA school at $36,300 and the average anticipated debt load from PA school at $75,000-$124,000 it's probably time to ask the next logical question: How much does PA school cost? Like most college […]
Below is a cost comparison table of most Physician Assistant programs in the United States. *This table has been updated, please visit the 2017 PA School Tuition Comparison Table. PA Program Tuition and Cost Data Tuition and cost data of resident and nonresident tuition including length/duration of the PA program. Keep in mind that these are estimated costs and […]
Watch this introductory video to see the website in action     Are You Trying to Find The Perfect PA School to Fit Your Needs? Are you interested in attending PA school, but you have limited resources and no idea where to begin? Do you worry about the program requirements and waste countless hours going from […]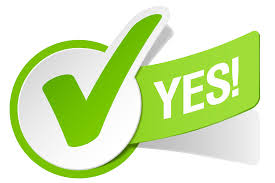 I understand the life of a PA student, the prerequisite requirements and have completed (or am in the process of completing) them
Posts to Read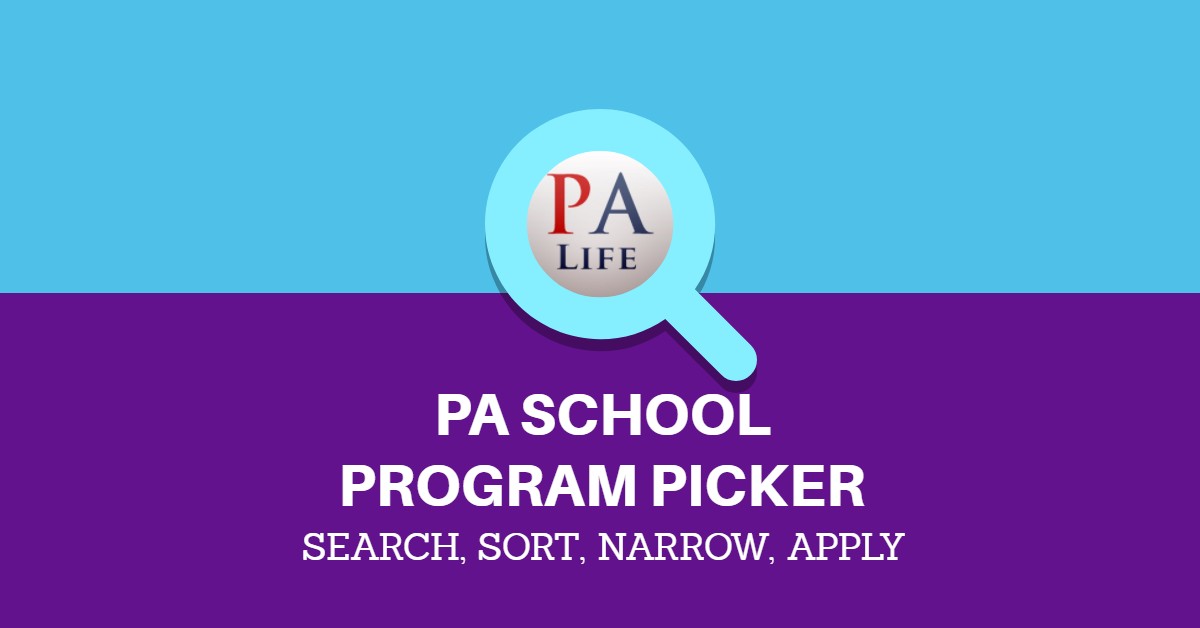 2018-2019 PA School Admissions and Requirements Table Search and sort through all 256 accredited and developing PA school programs by healthcare experience, resident and non-resident PA school tuition, PA program duration, GRE requirements, overall GPA, prerequisite GPA, and science GPA requirements. Search by PA program accreditation status, CASPA participation, PA school class size, five-year PANCE pass […]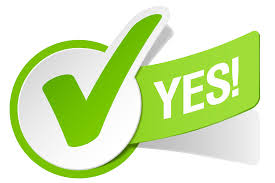 I have the necessary direct hands-on patient care experience
How much healthcare experience you will need depends entirely upon the program(s) to which you will be applying.
A good rule of thumb is at least 1,000 hours (one full 40-hour per week year) of paid employment with direct hands-on patient care experience. People ask me all the time what kind of non-certificate or volunteer programs are available to complete the necessary health care experience hours? The hard truth is that there really aren't many good options. You are going to have to take the steps necessary and make the time commitment to get the kind of high-quality healthcare experience that will get you an interview.
What's the difference between patient care and healthcare experience?
Posts to Read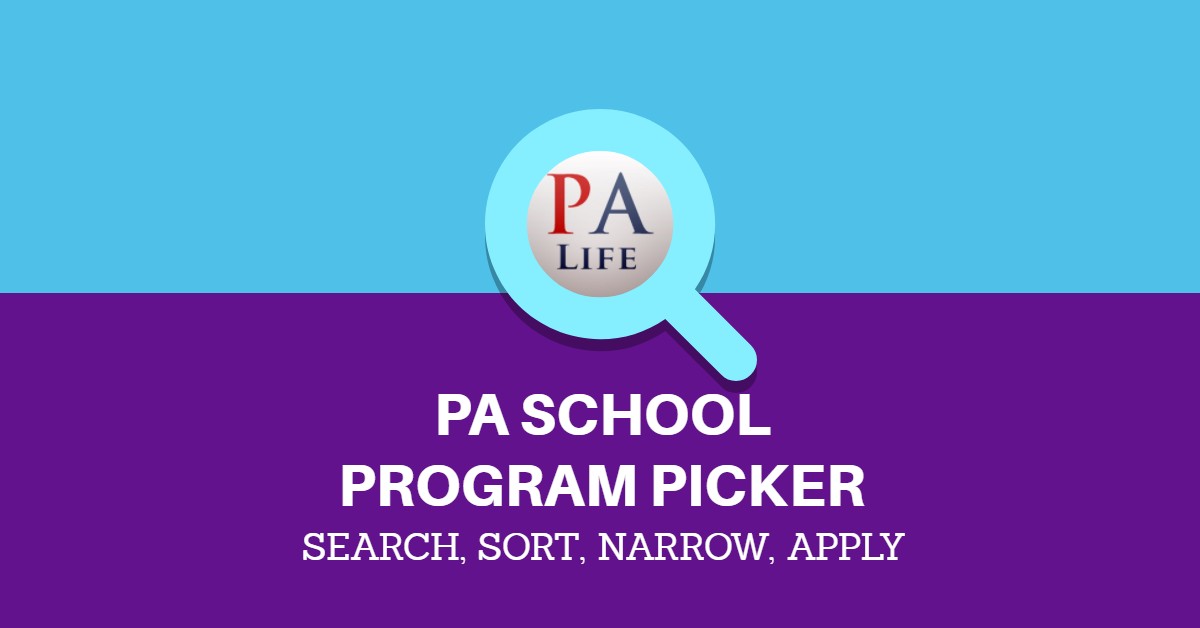 2018-2019 PA School Admissions and Requirements Table Search and sort through all 256 accredited and developing PA school programs by healthcare experience, resident and non-resident PA school tuition, PA program duration, GRE requirements, overall GPA, prerequisite GPA, and science GPA requirements. Search by PA program accreditation status, CASPA participation, PA school class size, five-year PANCE pass […]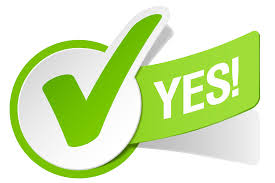 I have Taken the GRE
I placed a checkmark here because 57% of PA programs require that you submit a GRE score. The GRE is a tool used by PA schools to clarify any possible discrepancies – such as an applicant with below-average grades – in this case, a wonderful GRE score may reassure the admissions committee that you are capable academically.
A very low score could hurt you if you have a substandard GPA, to begin with. Otherwise, an average GRE score (or even a little below average) is not going to hurt you as long as your application looks good. A very high GRE score probably won't carry that much weight either, it will just reaffirm what the admissions committee already suspects – you are a good PA school candidate. If you had a poor freshman and sophomore year of undergrad (like many applicants) a stellar GRE score may help.
In general, if you are going to take the GRE, I recommend a score of 300 + (150 + 150) overall, 3.5 in writing, and > 50% in each section. 
Pre Physician Assistant GRE Advice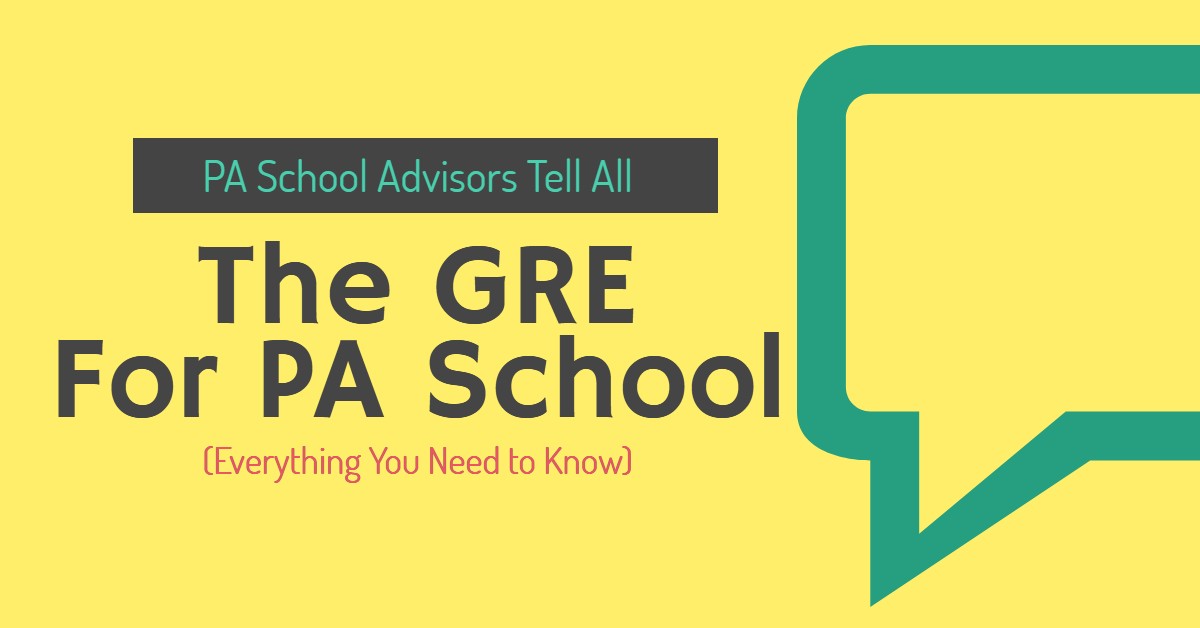 The Pre-PA Advisor Series Welcome to the PA Advisors Series – a special series of posts where PA school applicants like yourself ask the tough questions and admissions directors from top-ranking PA schools provide the answers. Today We Will Discuss the GRE and Your PA School Application Here are some of the questions answered in this […]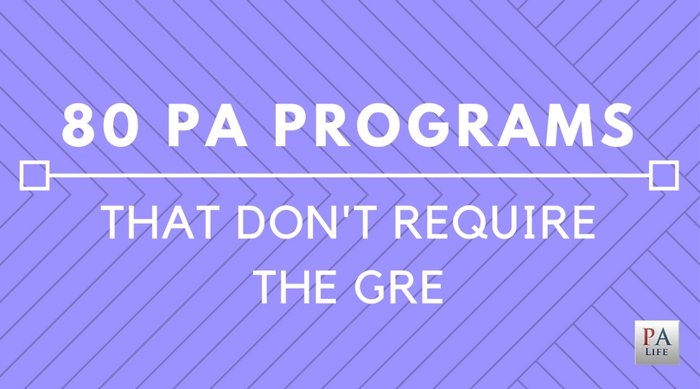 Are you like me and looking to dodge the GRE? Does the thought of studying for the GRE exam make your palms sweat and your heart flutter? Wouldn't it be great if you could find PA schools that don't require the GRE and simply avoid the GRE exam altogether? Well, you are in luck! Out of 256 […]
Kaplan GRE Book Magoosh GRE Prep
GRE study prep at Magoosh.com. Try the 7 Day Free Trial today!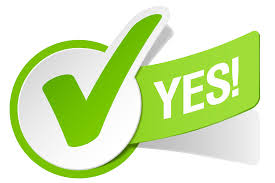 I have shadowed a PA (or a few)
This is the elephant in the room.
Everybody says "just find a PA to shadow". I have even caught myself saying it, but the truth is, it is getting increasingly hard to find willing participants.  Here is a wonderful video by Kelly at pre-physician assistant student HELP that outlines the process she used. It is the same one I used, and it proves an important point: The squeaky pre-PA gets a turn.
Posts to Read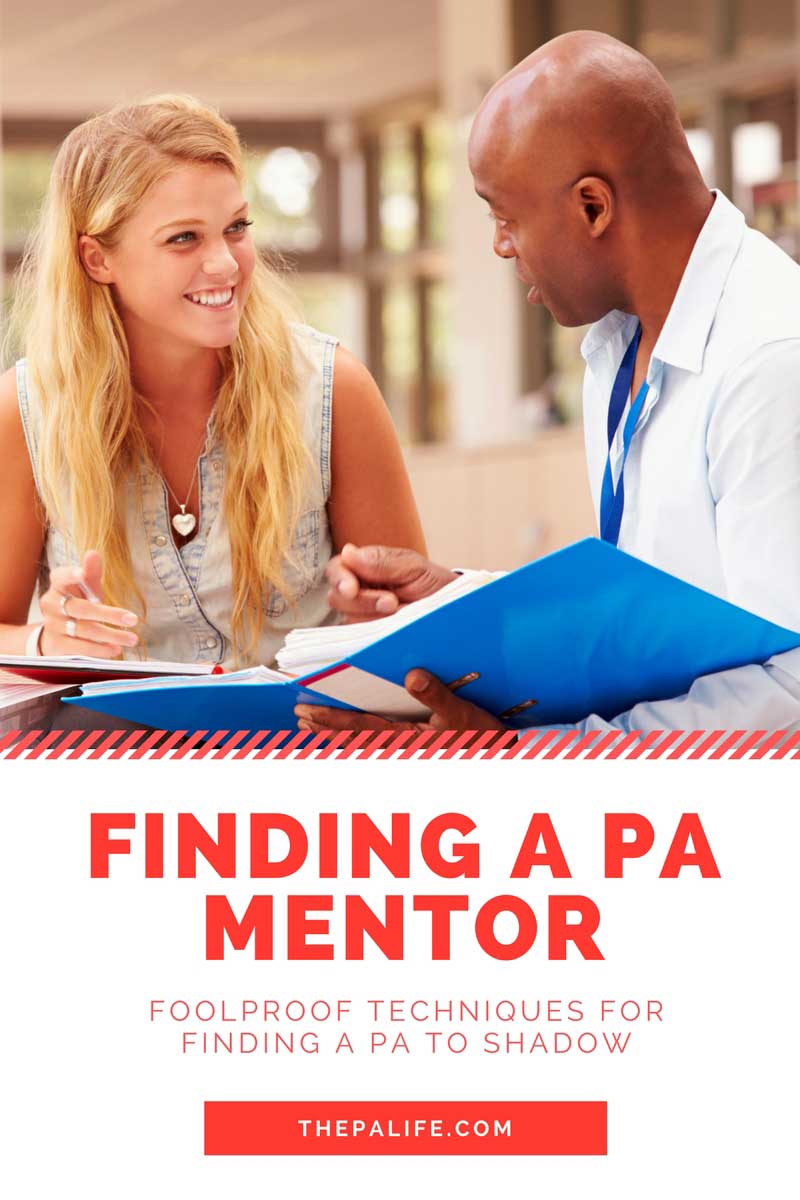 When I first contemplated a career as a physician assistant I was hard-pressed to find a PA to shadow. I was dying to find a PA and pick their brain, learn about what they do, possibly shadow for a day or two. But, the question is where do you start? Every single PA I know […]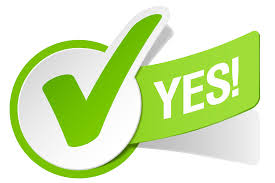 I have at least three solid letters of recommendation
As part of the application process, you are required to provide at least three letters of recommendation in support of your application. Be sure to pay strict attention to detail about each school's specific requirements for references. For instance, some schools may allow you to choose your own personal references. Other programs specify that you should have letters from a PA, a physician, and a former supervisor.
When you are considering potential candidates to provide you with a great letter of reference, be sure to include at least one PA. After all, you are applying to a PA program, and the committee would like to know that you've impressed another PA significantly enough to support your application. The PA profession is relatively small, and most of us (PAs) would not cosign a potential student's application if they didn't think that he or she would make a great PA. To some, this rule is quite obvious; however, plenty of applicants fail to grasp this simple concept. Applicants write about shadowing or working with PAs in their essay but then fail to obtain a reference from such a valuable resource.
Many applicants are under the false impression that the bigger the name or position of a person, the more weight his or her letter of reference will carry. Nothing could be further from the truth. The admissions committee includes some pretty sharp people, most of whom are PAs. The committee will favor a letter from a fellow PA over some big shot on any given day. If you don't know any PAs, don't fret. Get busy locating some local PAs and ask to shadow them for a day or two. Most PAs will jump at the chance to help you.
Keep in mind that a good letter of recommendation has four important features:
It shows that the writer truly knows the individual and can comment about the applicant's qualifications.
It shows that the writer knows enough about the applicant and can make comparative judgments about the applicant's intellectual, academic, and professional abilities in relation to others in a similar role.
It provides supporting details to make the statement believable.
It is short, yet concise, and sincere.
Posts to Read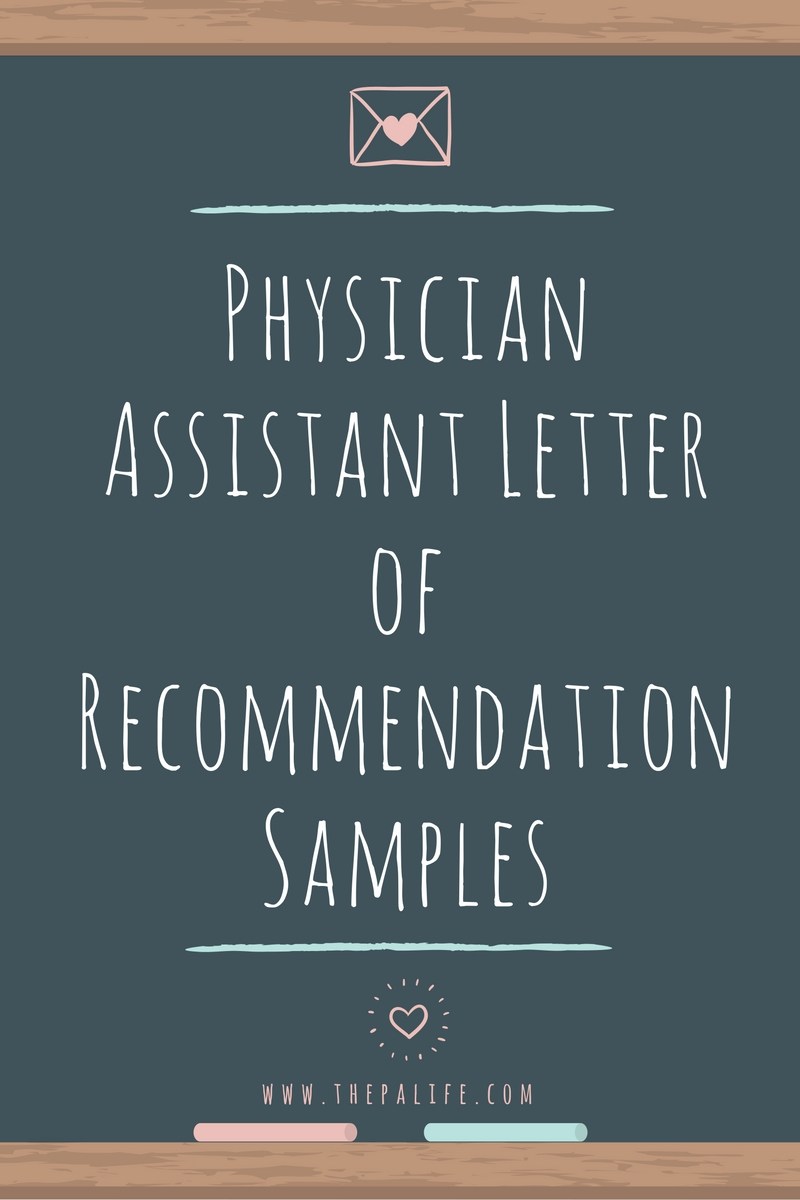 PA School Letters of Reference Here are two letters of recommendation I received when applying to PA school. I am not posting them here as a way to fluff my feathers but merely to serve as an example of what I included as part of my actual PA school application. A great letter of recommendation weighs heavily […]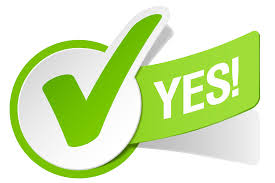 I have written an amazing personal statement
Without a doubt, this is the most time-intensive and important part of your entire CASPA application.
For many, the PA school essay is the barrier that separates them from a PA school acceptance letter. Writing an effective personal statement isn't all that hard. You simply need to be honest and organize your thoughts in an intelligent and cohesive manner.
A great essay is seamless, it's smooth, it's fluid it's like a country road that rolls over the hills and bends through the turns like the landscape has known nothing else.  It feels effortless yet, it is anything but.  An effective essay requires revision, it takes time and it can't be hurried.
We interviewed PA school administrators from across the country.

Posts to Read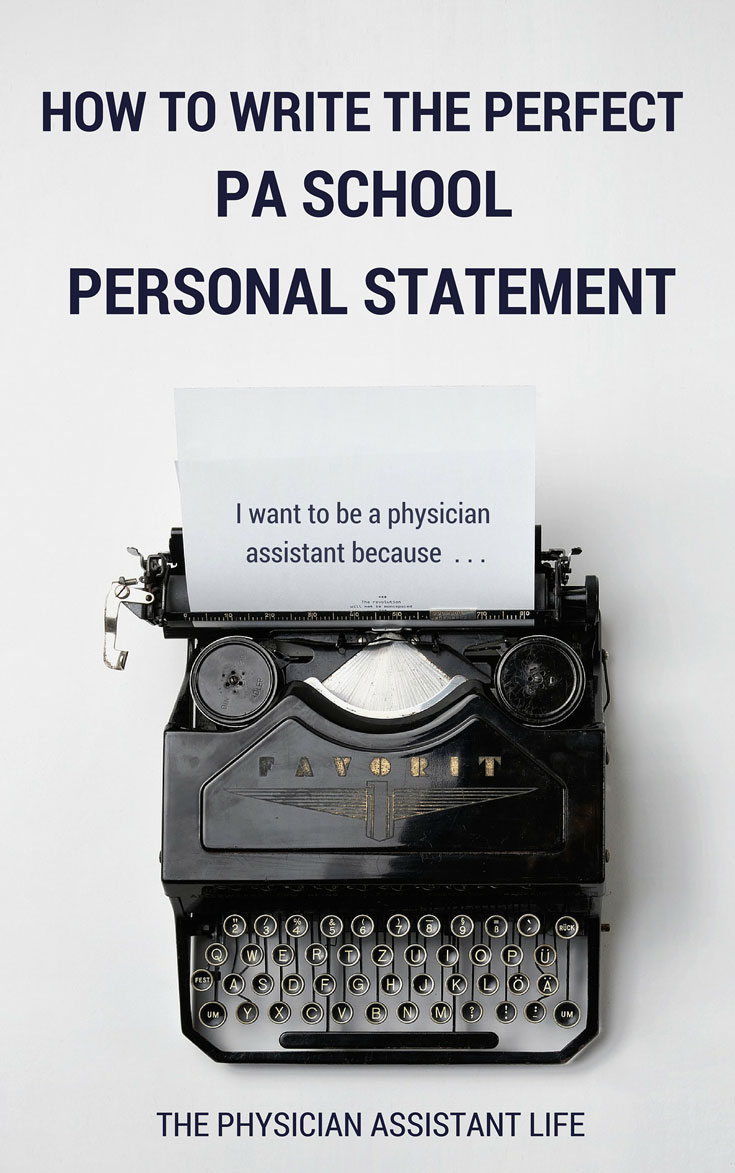 Over at Inside PA Training Paul wrote a wonderful blog post about the common pitfalls that many PA school applicants fall victim to while preparing their PA school essay. Common Physician Assistant Essay Pitfalls Clichés Lack of Specificity Weak Conclusion No Theme Boring Introduction This is an excellent list because eight years ago while I was applying […]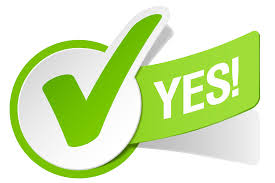 I have joined my State and local PA chapter
As part of the PA School application process, I urge all applicants to join both the AAPA and their local state constituent chapter of the AAPA.
To make the research process a bit easier, I have created a clickable map of all 56 AAPA State Constituent Chapters including direct links to their websites.
You can view a full-size version of this map and the associated links by clicking here.
Recommended Reading
Throughout the didactic and clinical years, you will have plenty of time to read dense textbooks. I recommend you avoid most academic material in the months leading up to the start of PA school. However, some books can contribute to your outlook and perspective on medicine and patient care. These books, often focusing on the "humanity" side of medicine, is worth a read if you find a few extra hours before school begins.
The List
PAFLIX (Physician Assistant Video on Demand)
Learn all about PAs doing fascinating things, such as this video of PA David Carnes who shares his international experiences and his time working as a physician assistant in the white house.  Learn about physician assistants working in all different types of specialties.
Check out videos that are specific to pre-physician assistants like yourself: