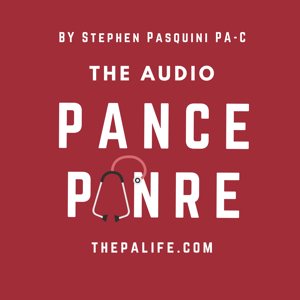 Welcome to this special listening section of The Audio PANCE and PANRE Physician Assistant Board Review Podcast.  This FREE board review audio series is limited to every other episode. You can download and enjoy the complete audio series by becoming a member of Smarty PANCE.
You can access the FREE interactive multiple-choice exams associated with each podcast episode and download a written transcript of the questions by visiting the show archives below.
You can download and listen to all these episodes on iTunes, Google Podcasts, Spotify, Amazon Music, Stitcher Radio, or search for "The Audio PANCE" in your podcast app search bar. Please take a moment to leave an honest review of this podcast on iTunes. It helps more than you can imagine!
Great review for the PANCE and PANRE! I am taking my PANRE in two months, so I was delighted to find this podcast and take it with me on my 30-minute commute to work. Having 10 Questions per episode breaks the material down into manageable "chunks," and learning with test questions seems appropriate given that is what we will be facing come test day. So happy to have this podcast. I can't thank you enough!
Sharon Trudel, PA-C
Subscribe on iTunes  Subscribe on Google Play
The Audio PANCE and PANRE Player
Podcast archives and interactive quizzes
Welcome to episode 90 of the Audio PANCE and PANRE Physician Assistant/Associate Board Review Podcast. Join me as I cover ten PANCE, PANRE and EOR review questions from the Smarty PANCE Instagram/Facebook page and the smartypance.com board review website. Special from today's episode: Follow Smarty PANCE and The Daily PANCE Blueprint on Instagram Follow Smarty […]
0 comments
Physician Assistant Exam Review Podcast by Brian Wallace PA-C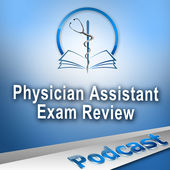 Brian Wallace is a great guy who does a wonderful job with his board review podcast, just the sound of his cheerful voice should relax you!
I am a huge fan of Brian's FREE PA Exam Review Podcast and have been listening to it at the gym in perpetration for my upcoming PANRE.
If you haven't already, make sure you subscribe here on iTunes. You can download and stream individual episodes or view a full transcript along with the audio and on his website.