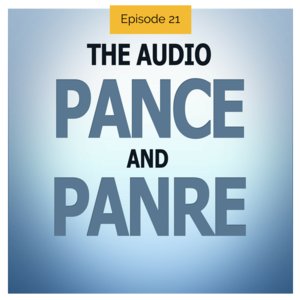 Welcome to episode 21 of the FREE Audio PANCE and PANRE Physician Assistant Board Review Podcast.
The Audio PANCE and PANRE is an audio board review series that includes 10 Multiple Choice PANCE and PANRE Board Review Questions in each episode.
I hope you enjoy this free audio component to the examination portion of this site. The full series is available to all members of the PANCE and PANRE Academy.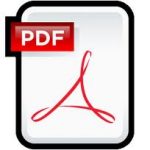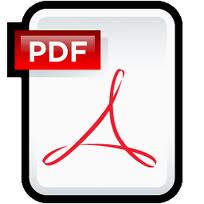 Download the FREE PDF transcript for FREE here.
Listen Carefully Then Take The Quiz
If you can't see the audio player click here to listen to the full episode.
Questions 1-10
The Audio PANCE and PANRE Episode 21
1. A 28-year-old female, who has experienced occasional painful migratory arthralgias, complains now of a tender, swollen, and hot left ankle. The joint was aspirated and the synovial fluid showed 55,000 WBCs, 75% polymorphonuclear lymphocytes, low glucose level, and no crystals. Which of the following would be the most likely diagnosis?
A. Rheumatoid arthritis
B. Septic arthritis
C. Gouty arthritis
D. Osteoarthritis
2. When the diagnosis of gonococcal urethritis is confirmed, which of the following is the treatment of choice?
A. Ceftriaxone (Rocephin)
B. Azithromycin 1g orally in a single dose
C. Ceftriaxone 250 mg IM in a single dose PLUS Azithromycin 1g orally in a single dose
D. Doxycycline (Vibramycin)
3. Erythema nodosum is characterized by
A. subcutaneous red tender nodules.
B. brown pigmentation on the lower extremities.
C. tender lymph nodes in the groin.
D. scaling red macules.
4. Use of systemic corticosteroids can cause which of the following adverse effects in the eye?
A. Cortical blindness
B. Optic atrophy
C. Glaucoma
D. Papilledema
5. It is determined that a woman has a nonexistent rubella titer level during her first trimester of pregnancy. When should she receive the rubella vaccine?
A. During the first trimester of pregnancy
B. During the second trimester of pregnancy
C. During the third trimester of pregnancy
D. After delivery of the infant
6. A patient with which of the following is at highest risk for coronary artery disease?
A. Congenital heart disease
B. Polycystic ovary syndrome
C. Acute renal failure
D. Diabetes mellitus
7. A 44-year-old female presents with ongoing arthralgias and myalgias with intermittent flares of arthritis. She is found to have a malar rash that worsens with sun exposure. She is known to have progressive renal damage and has recurrent infections that are slow to respond to therapy. She takes ibuprofen (Motrin) as needed for her joint pain and takes no other medication. Which of the following tests would be the initial test recommended to screen for this diagnosis?
A. Rheumatoid factor
B. Antihistone antibodies
C. Anti-Smith (Anti-Sm) antibodies
D. Anti-nuclear antibodies (ANA)
8. Upon stroking of the lateral aspect of the sole from the heel to the ball of the foot, the great toe dorsiflexes and the other toes fan. This is a positive
A. Kernig's sign.
B. Brudzinski's sign.
C. Babinski's sign.
D. Gower's sign.
9. Which of the following strategies promotes improved carbohydrate metabolism and is recommended for all Type 2 diabetic patients?
A. Low-carbohydrate, high-protein diet
B. Routine aerobic exercise
C. Metformin (Glucophage)
D. Acupuncture
10. Acute rebound hypertensive episodes have been reported to occur with the sudden withdrawal of
A. verapamil (Calan).
B. lisinopril (Prinivil).
C. clonidine (Catapres).
D. hydrochlorothiazide (HCTZ)
Looking for all the episodes?
This FREE series is limited to every other episode, you can download and enjoy the complete audio series by joining The PANCE and PANRE Exam Academy.
I will be be releasing new episodes every two weeks. The Academy is currently discounted, so sign up now.
This Podcast is also available on iTunes and Stitcher Radio for Android
Stitcher Radio: The Audio PANCE and PANRE Podcast Stitcher

---
While you are over there, download and subscribe to Brian Wallaces' excellent Physician Assistant Exam Review Podcast. Follow along with Brian who covers new topics twice monthly and really does an amazing job!
Cheers,
Stephen Pasquini PA-C
Subscribe: Google Podcasts | Email | RSS | PANCE and PANRE Podcast Player
You may also like -
Episode 61: The Audio PANCE and PANRE Board Review Podcast Ten Mixed NCCPA™ PANCE Content Blueprint Multiple Choice Questions Welcome to episode 61 of the FREE Audio PANCE and PANRE Physician Assistant Board Review Podcast. Join me as I cover ten PANCE and PANRE Board review questions from […]
Episode 63: The Audio PANCE and PANRE PA Board Review Podcast Ten Mixed NCCPA™ PANCE Content Blueprint Multiple Choice Questions Welcome to episode 63 of the FREE Audio PANCE and PANRE Physician Assistant Board Review Podcast. Join me as I cover ten PANCE and PANRE Board review questions from […]
Podcast Episode 85: Ten Mixed Multiple Choice QuestionsWelcome to episode 85 of the Audio PANCE and PANRE PA Board Review Podcast. Join me as I cover ten PANCE and PANRE Board review questions from the SMARTYPANCE course content following the NCCPA™ content blueprint (download the FREE […]