Tools and Resources Practicing PAs
As physician assistants, we have the best career in the world. But even though you have made it through the PA school years, there is still work to be done to maintain certification, manage debt, attain CME, prepare a professional resume and cover letter, enter an optional PA residency program and continue your growth beyond the clinical and didactic years of your training.
As a new graduate, the transition from PA student to working PA-C can be stressful and confusing. There are several things you need to accomplish or obtain before you can practice the full scope of your abilities, and this process varies by state and can change over time.
I have created this ever-evolving guide as a go-to resource to help you along the way.
As a newbie PA, you will have to 
As an established PA, you will have to
Complete 100 hours of CME credits every two years
Pay your state dues
Renew your DEA license
Most hospitals also have their own privileging process with a variety of requirements in addition to the steps mentioned above. Remember that some of these requirements are step-wise and must be completed in a particular order with processing and wait times in between. Try to start this process as early as possible as not to delay your employment.
National Provider Number (NPI)
Apply for your National Provider Identifier (NPI) number
What is it? The Administrative Simplification provisions of the Health Insurance Portability and Accountability Act of 1996 (HIPAA) mandated the adoption of a standard unique identifier for health care providers. The National Plan and Provider Enumeration System (NPPES) collects identifying information on health care providers and assigns each a unique National Provider Identifier (NPI)
You must obtain this number before applying for the Federal DEA number
The application is free and takes under 24 hrs to receive
Federal DEA Number
You need the following for your DEA Number:
DEA Form 224: New Application for Retail Pharmacy, Hospital/Clinic, Practitioner, Teaching Institution, or Mid-Level Practitioner.
Fee: $731 every 3 years (and always rising)
This must be done AFTER you receive the ability to prescribe in your state.
Physician Assistant State Licensing Boards
Posts to Read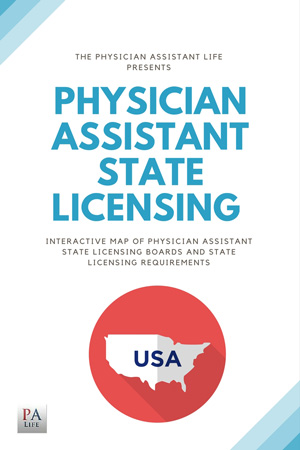 As a freshly minted new graduate PA there are four steps you have to complete to move successfully from program to practice: Become nationally certified (by the NCCPA via the PANCE) Obtain a state license in the state you wish to practice Obtain an NPI number Obtain a federal DEA number As a practicing PA, you must […]
35 comments
Become nationally certified (PANCE) or maintain certification (PANRE)
You can sign up for the Physician Assistant National Certification Exam (PANCE) no earlier than 90 days before your anticipated program completion date. The earliest you may test is 7 days after your program completion" The exam currently costs $475.
To develop test-taking skills, you must actively practice what you will be doing on the test - answering multiple-choice questions.
Be sure to check the exam blueprints section of the NCCPA website to see a breakdown of the exam content. Download my free interactive Content Blueprint Checklist.
Download the PANCE and PANRE interactive content blueprint, which links each required disorder to the corresponding SMARTYPANCE lesson
If you do not pass, you can retake the exam no sooner than 90 days later, and no more than 3 times per year
Free PANRE Practice Exam
Smarty PANCE Board Review
14 NCCPA™ Content Blueprint Courses
Total: 14 organ systems and 482 diseases/disorders
Topic Specific Practice Exams
Cardiology Exam - 147 Questions
Pulmonology Exam - 143 Questions
GI and Nutrition Exam - 149 Questions
Musculoskeletal Exam -126 Questions
ENT Exam -111 Questions
Reproductive Exam - 107 Questions
Genitourinary Exam - 72 Questions
Neurology Exam - 84 Questions
Endocrinology Exam - 76 Questions
Psychiatry Exam - 78 Questions
Dermatology Exam - 66 Questions
Hematology Exam - 39 Questions
Infectious Disease Exam (coming soon)
Comprehensive Practice Exams
Easy Listening
Why not accomplish more during your long commutes? These two podcasts can make the hours seem like minutes and ease the pain of studying for your PANRE.
The Audio PANCE and PANRE Physician Assistant Board Review Podcast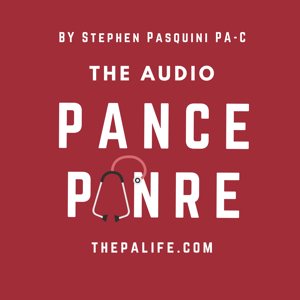 Subscribe on iTunes  Google Play
Physician Assistant Exam Review Podcast by Brian Wallace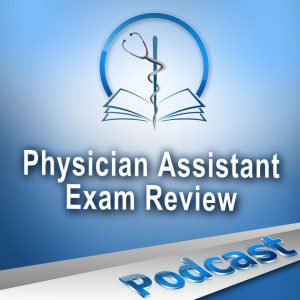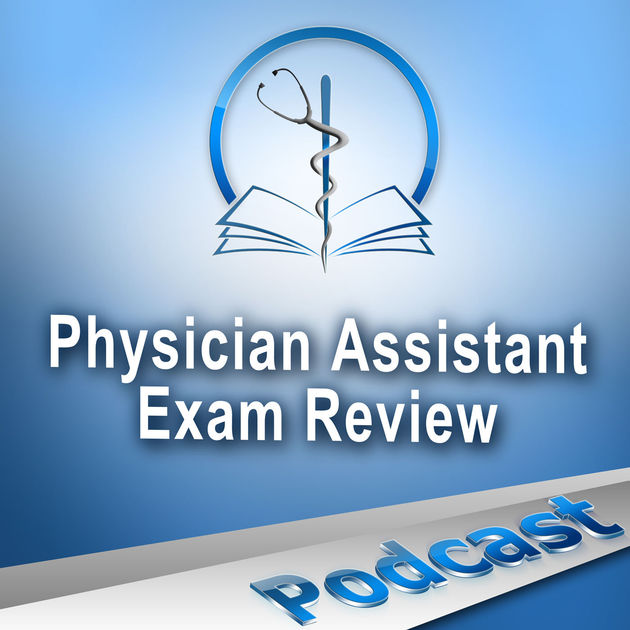 Looking for the even-numbered episodes? These can be downloaded on the Academy Members Homepage
Posts to read

:
State Board of Registration
You can visit your state chapter's website for a link to your state's Board of Registration. You will likely need official transcripts from all schools attended. You should download this form well in advance and start collecting transcripts and all other information that you can to speed up the process.
Based on five regions (for state chapters) and five federal service areas – provide their members locally-based CME, networking opportunities, social gatherings, timely information, advocacy, and job resources. Below are links to all 56 of AAPA's constituent organization chapters.
Job Search Spots
Finding the right drop is not so daunting. As a physician assistant, job prospects abound, and if you set your feelers loose, you will likely find many jobs in various specialties.  Here are some of the tools I use:
Indeed.com: I am a big fan of Indeed and found my current job using the mobile app. You can set alerts and get updates delivered directly to your inbox once a week.
AAPA Joblink: Sponsored job search through the American Academy of Physician Assistants
Check your state chapters; most of them have job postings
Linked In: If you haven't already done so, you should update your LinkedIn profile: I get recruiter emails all the time, and employers still use this to find and screen candidates.
Craigslist: This used to be a great tool for finding PA jobs in your area and still can have some listings not found in other popular outlets. It is worth searching and setting alerts.
Check individual hospital/practice websites in your area (some organizations only post on their own career site)
Posts to read

:
Paying for PA School
An excellent, comprehensive informational tool on loan repayment. Geared toward medical students, but much of the information applies to PA students as well. This site offers information on loan repayment apps and links to great repayment options.
Service-Connected Scholarships/Repayments:
Loan Repayment Programs:
The National Health Service Corps Program (NHSC) is a competitive federal program. Students dedicated to practicing primary care in communities of greatest need can compete for educational scholarships. I was an NHSC Scholar, and you can read more about that here. They also offer a generous loan repayment program in exchange for two years of service in a designated healthcare shortage area (see the next section below).
Posts to read

:
PA Postgraduate Residency and Fellowship Programs
Residency programs allow the physician assistant to gain both clinical and didactic knowledge that would take years of on-the-job training to attain.  It provides a faster-paced, formalized training program of supervised practice, allowing physician assistants to be utilized much faster than new graduates.
The PA can develop the judgment and technical abilities in a specialized practice area, thus increasing their confidence in their chosen specialties.
Many employers give preference to residency-trained physician assistants.
Residency programs can be a great way to transition to a specialty practice for a mid-career PA looking for a new challenge.
It is also recognized that most employers are willing to pay more for a physician assistant who completed a residency program.
Use the search box to search by specialty or location. Click the header column to sort based on that criteria. Click on the web link to visit the postgraduate residency program website.
Posts to read:
Contract and Negotiations 
The AAPA Salary Report: $200 (yes, that is ridiculously overpriced)
Student SPARK Session Powerpoint at AAPA Conference
Posts to read:
Continuing Medical Education
There are lots of options for CME, but here are some of my timeless favorites. They are not only good for CME, but they are good for your mind as well.
Apple and Android Applications
Here are a few of my favorites. You can see my full list of preferred apps by clicking here.
| | |
| --- | --- |
| Tarascon Pharmacopoeia: There are lots of Pharmacopeia apps out there, but Tarascon continues to be my favorite. If you are a fan of the pocketbook (and let's be honest, who's not), you will love the app. Loaded with some amazing tools (especially the pediatric dosing charts), blazing-fast load times, and zero advertisements, the Tarascon Pharmacopoeia is well worth the one-time annual investment. I would find it hard to practice without it. | |
| EMRA Antibiotic Guide: The easy-to-use EMRA Antibiotic Guide helps you navigate the multitude of choices in antibiotics quickly and efficiently so you can offer your patients the best care based on the latest guidelines. | |
| Shots Immunizations: If you work in family practice medicine, pediatrics, or you are an urgent care PA trying to figure out whether or not your patient needs a tetanus booster, this app will save the day. It is simple, updated annually, free, and incredibly useful. Download this app, and you will be set for life (at least from an immunization standpoint). | |
| Essential Anatomy 5: I find this to be a handy tool in the clinic that my patients (and my kids) absolutely love. It has a beautiful and intuitive interface that my 5-year-old can use. It allows you to isolate individual systems, muscles, organs, etc., etc. The muscle functions add-on, which allows you to visualize a muscle's action, is spectacular and easily worth the extra seven bucks. I have learned more about anatomy from this app than a year's worth of undergraduate anatomy or the anatomy class I had in PA school, for that matter. Without a doubt, this is the most beautiful, well-designed, and "essential" anatomy app on the market. | |
| LabGear – Medical Lab Values & Tests Reference: Although this is becoming a bit less useful in the era of electronic medical records having a good lab reference is a must. If you are going to use one, Lab Gear is by far the best. LabGear sports a clean, well-designed, and simple to navigate user interface that makes finding lab values painless and extremely fast. The best part is that Lab Gear provides a differential diagnosis based on high and low abnormal values, the ability to add notes and favorite along with direct links to Wikipedia articles covering each topic. Once again, I have tried many lab apps, and this is by far the best. | |
| UpToDate: If you are lucky enough to have a free subscription to UpToDate, consider yourself blessed. This is hands down the best application in the world with extremely detailed summaries on the most "up-to-date" diagnosis and treatment protocols. | |
| Pedi QuikCalc: As the name implies, this app allows you to quickly calculate medication doses based on weight and age. It also has several other useful tools such as pediatric BP goals, growth charts, vaccine recommendations, and pretty much everything else you can imagine. It's a must-have app! | |
Posts to read:
Patient Handouts and Resources
Help patients deal with bills:
Books to Read
Read these books, and you will be a better physician assistant. For even more recommendations check out my constantly updated big list of the very best books for PAs.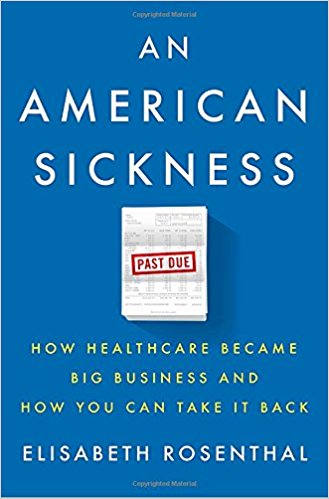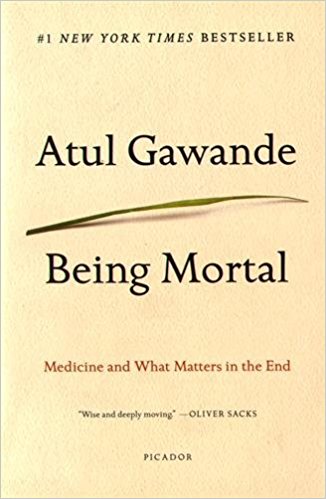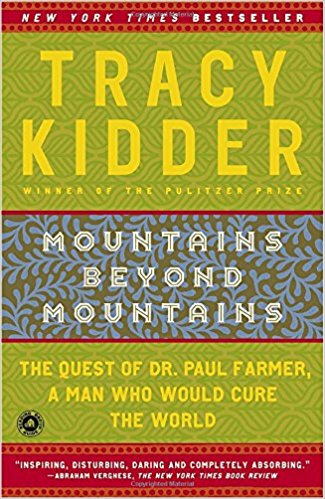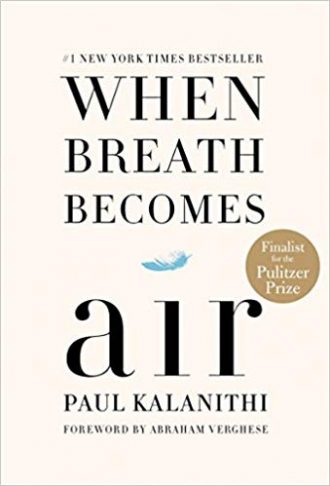 Posts to read: