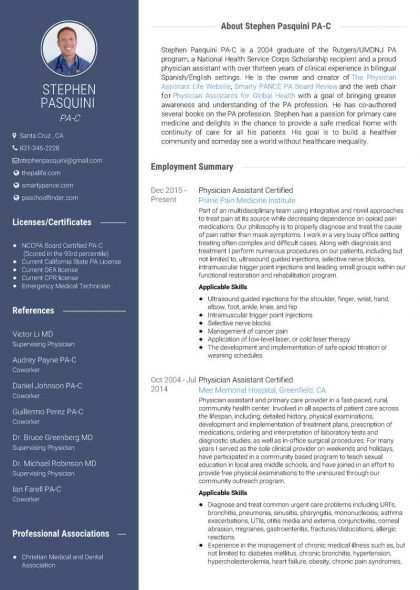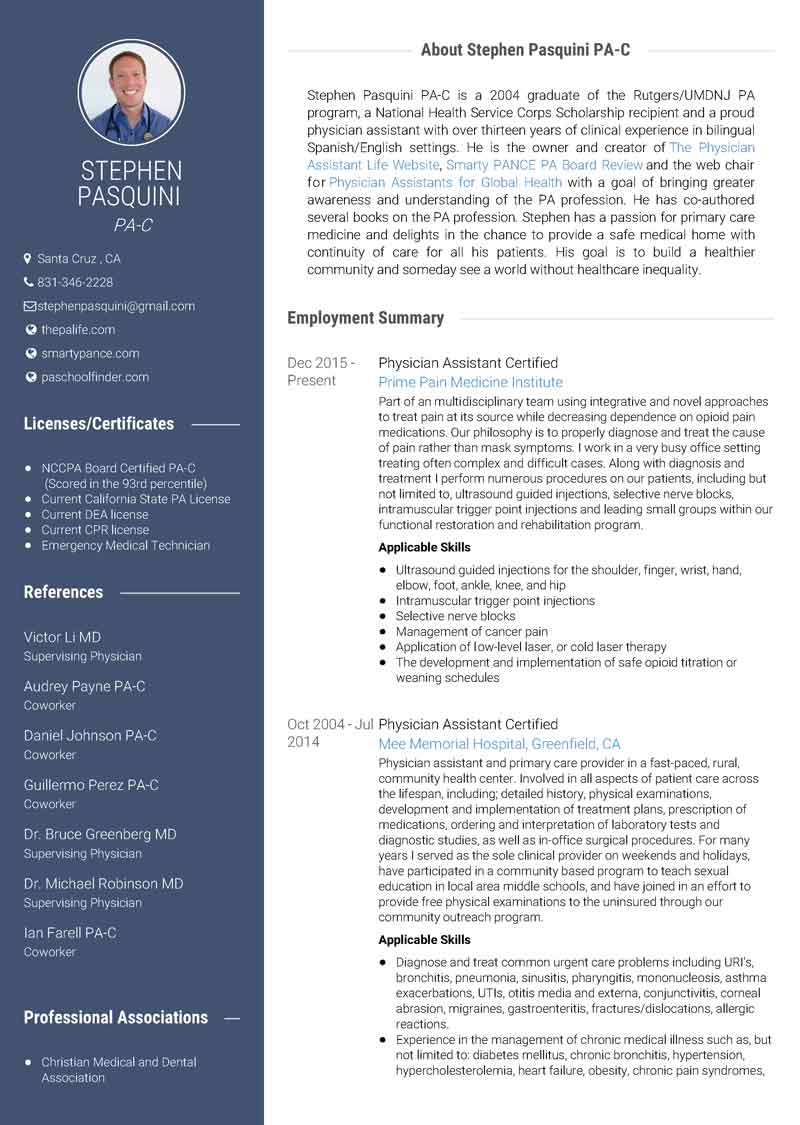 I have a confession to make.
For many years I have had a copy of my physician assistant resume posted here on the website, available for download as a guide to help you structure and organize your own physician assistant CV.
It has helped 100's (if not 1000's) of practicing and new graduate PAs like yourself hit the ground running.
But the truth is last year when I was back in the job search, I created a new CV that was so effective I was hesitant to share it with the masses. Honestly, I was afraid if I let you in on my little secret, you all would take my job.
I can no longer ethically hide in the shadows, so today, against my better judgment, I am going to share my secret gem for landing PA job interviews.
It is called VisualCV, and it's amazing
VisualCV takes the pain out of creating (and maintaining) a resume
You can create a beautifully formatted CV in a matter of minutes
You can change the format and layout at the press of a button
Your resume will stand out among a stack of colorless, plain-text, poorly written, and poorly formatted resumes
You can download your resume in PDF format for emailing or printing
It is pre-formatted, so no more fussing with margins
It "electro-magically" integrates with Google Docs
You can publish your resume online with a custom URL and send it as a link to interested employers
Because it exists online, you no longer have to search through files on your hard drive trying to find the most recent version of your CV to update. This makes editing and updating a breeze.
Easily manage multiple VisualCV versions, personalized for each application
It's free, with an option for a premium upgrade that is worth using for a month or two during your job search
Here is a sample of my current PA CV/Resume created with VisualCV
The best part is that VisualCV is completely FREE.
Here is another version of my same resume on VisualCV created with a click of a button
There are dozens of stunning resume templates to choose from. It is as simple as clicking "change design," and Wala!
Here is my original PA CV
This is not bad, but the question is: which one would you pick up and read?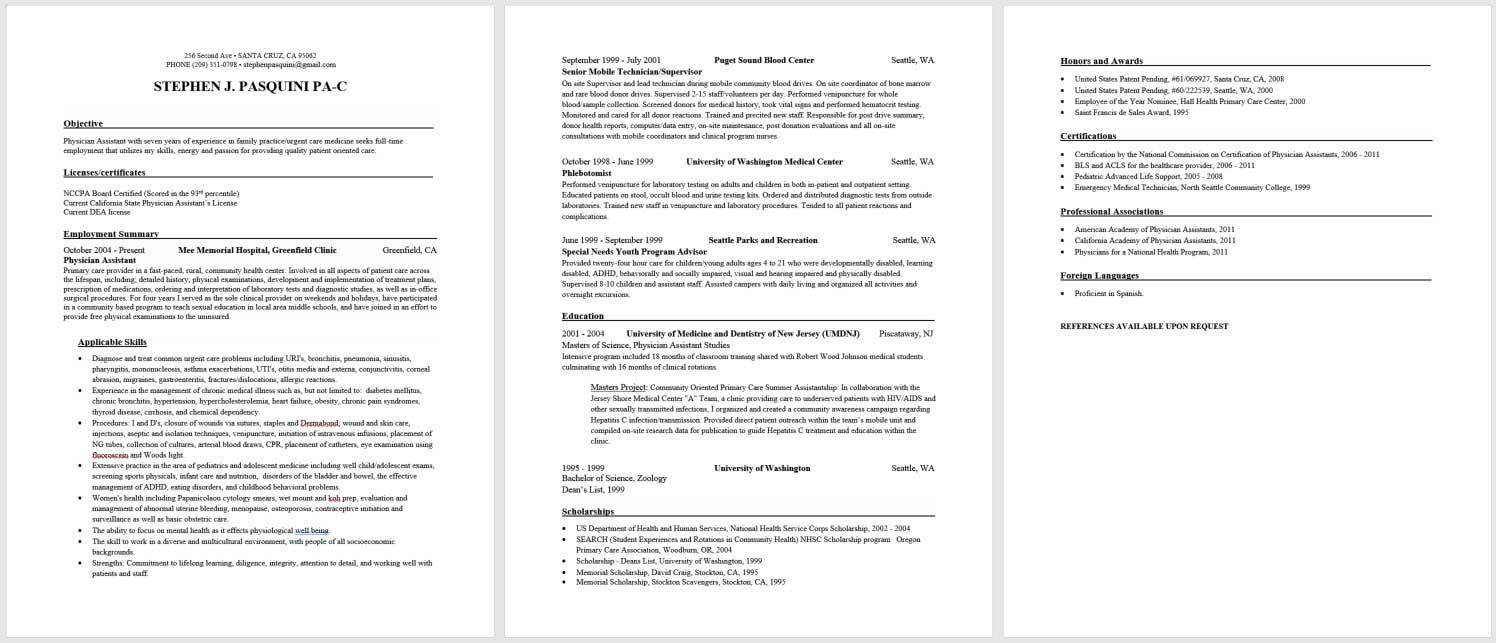 One of the best parts of VisualCV is the fact that you know where your resume resides at all times.
A resume should be a living, breathing organism, not an old static document kept in Dropbox that you dust off when you decide to take the plunge and apply for a new job finally.
To be honest, how many opportunities have you passed up because of "all the work involved in applying?" I know I have let some wonderful opportunities pass me by.
Having a resume formatted and ready to go at the drop of a hat removes one of the biggest barriers to the physician assistant job search. Combine this with a pre-formatted cover letter, some high-quality resume paper (this is my favorite), and you have no more excuses.
You can create a free account on the VisualCV website and get started by clicking this link.
Looking for additional help with your Resume or CV?
We offer personalized resume and CV editing services to fit every budget.
Additional PA Resume/CV Downloadable Resources
I have created MS Word template files covering all parts of the PA job application (Resumes, CVs, Cover Letters, Reference Letters, and Follow-up Thank you Letters), which you can use as part of your VisualCV or as standalone products. These are available for download here.