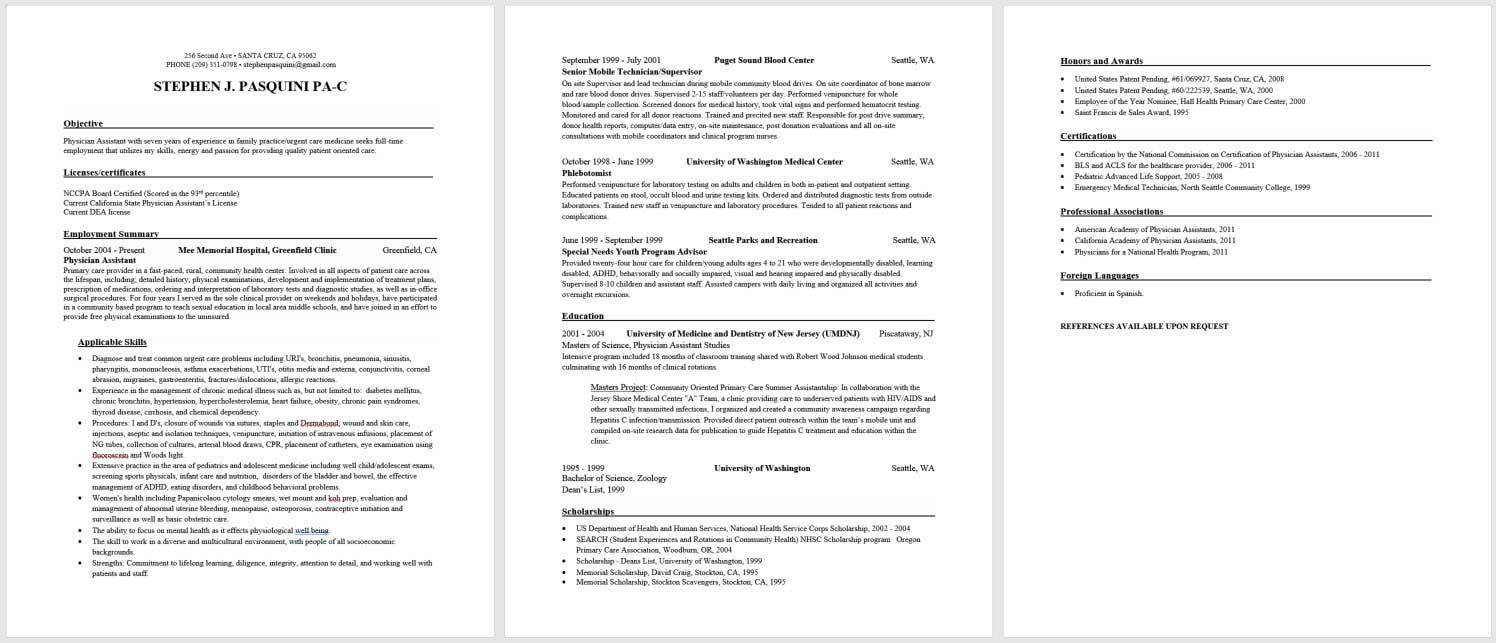 When I was applying for my first job as a physician assistant I searched all over to find a good sample of a physician assistant resume, but they are few and far between.
So in the name of helping other PAs like yourself here your go.
I have used this template to apply for three jobs and was offered each. I am not sure how much of this is the resume, but you get the point.
These are customizable templates that are available in Microsoft Word format. You can download these (and other templates) for a discount when you purchase with a "like" or if you prefer it is available for a few bucks by following the links below.
I have several templates and bundles available, you can see all the options here.
Of course, this is my resume, I am sure yours will be much more interesting and filled with desirable attributes guaranteed to land you your dream job.
Best of luck!
These are Fully Customizable Microsoft Office, Word Templates - No Formatting Required!
New Graduate Physician Assistant Resume Template
This is a resume geared specifically for new graduate Physician Assistants. It is a clean, professional and simple design (it also happens to be the same one that I used). The goal is to place emphasis on your clinical experience.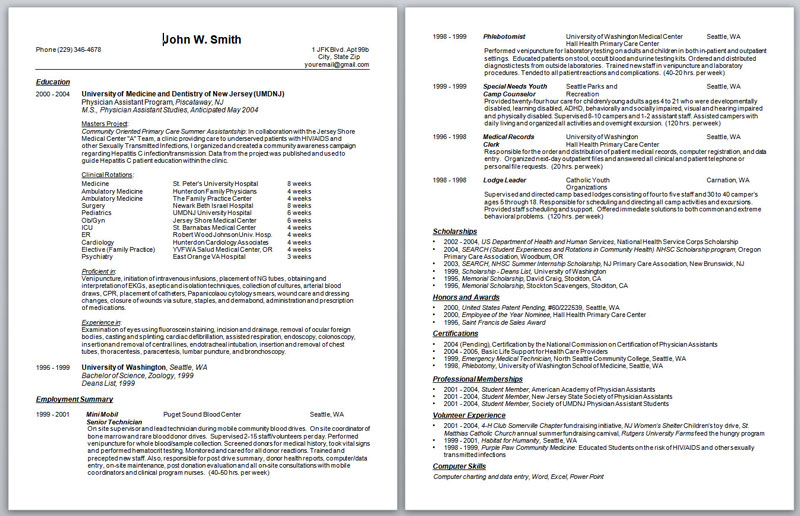 Practicing Physician Assistant Resume Template
I used this template during my last job search. I was offered both jobs. It is three pages and is available as a full-featured Microsoft Word document file for simple editing as well as cut-and-paste functionality which will save you a lot of time. It is a clean, professional and simple design. Great for highlighting your skills and work experience!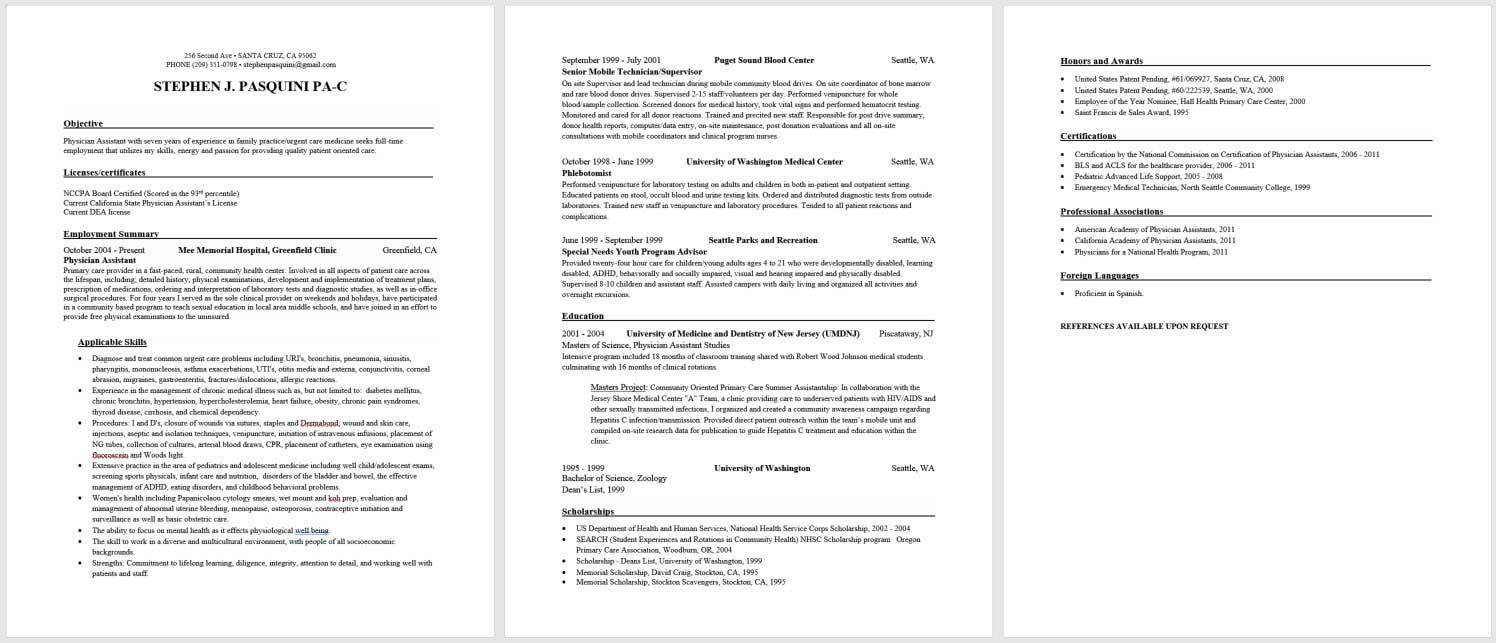 The Ultimate Resume and CV Bundle
You can also purchase the entire collection of over 15 documents including my two sample PA resumes above, seven physician assistant specific cover letter templates, follow up interview letter thank you letter templates, reference letter, recommendation request letter and tips for resume writing, salary negotiation and interviewing.