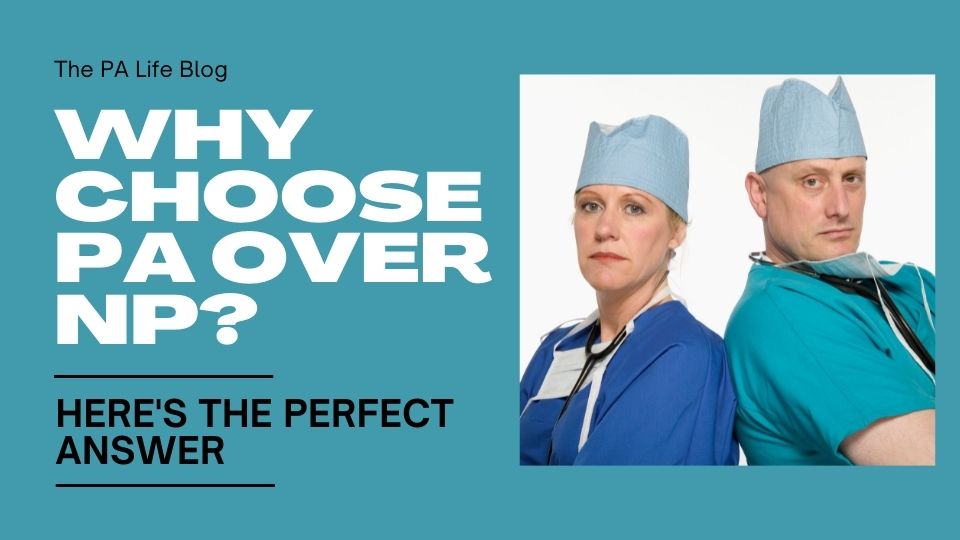 A common PA school interview question that stumps many well-intentioned PA school interviewees is, "Why did you choose PA over NP?"
This is a classic question that you must be prepared to answer.
Do you have an answer?
How to answer the PA vs. NP interview question without being offensive
Here is a clip from one of our recent mock interviews. It provides the perfect foundation on which you can construct your answer to this question.
"I took a pathway in healthcare that has led me to the PA track. It is a natural progression for me. I have a strong biology background, and I love the diagnostic aspect of medicine. The medical model inspires me, and I want to learn from that. I also work with PAs and NPs, and I understand the value of both of them, and I know what great clinicians they both are. But for me, I feel that I don't have that extensive RN training going into this, and I feel like the benefit of the PA training for me is that it offers a broader clinical foundation if I don't have the nursing background to draw from. It will provide me with extra clinical rotations and a more extensive generalist foundation in medicine that I am looking for at this point."
Tips to answering this question like a pro
Talk about training because that's where PA stands out the most.
Don't belittle the NP profession or focus too much on the medical versus nursing model. Be diplomatic, as in the example above.
Remember, working as a nurse is no longer a prerequisite to becoming an NP due to all the direct-entry programs out there. One technically earns an RN during the first year of many accelerated 3-year NP programs and doesn't ever practice as an RN on the way to becoming an NP.
Avoid overused catchphrases such as lateral mobility or flexibility in practice. Although there may be truth to this, it's not a good place to focus your time and attention.
Make sure to mention prior experiences you have had with PAs and NPs so that the ADCOMS know that you understand the differences and can make an insightful comparison.
Practice makes perfect
Don't show up for your interview wishing for the best. Practice your answers to this question with a friend or schedule a mock interview to practice answering under pressure.
Bonus: PAs and NPs Similarities and Differences
Source (AAPA 2022)
You may also like -
The Worst PA School Interview Question Ever! Picture yourself rocking through your PA school interview when one of the interviewers asks... The. Worst. Question. Ever. It's been jokingly referred to as a buzzkill, but it can have serious adverse effects on an interview, […]
The Interview That Got This Pre-PA Into 5 PA Schools https://youtu.be/aVSX96MAdQI The Mock PA School Interview That Got This Pre-Physician Assistant Into 5 PA Schools Have you been asking yourself the same question as Tolu? How do you prepare answers for your PA school […]
Mock PA School Interview With Pre-PA Lily Boyle Welcome to the second video in our Mock PA School Interview Series: Ten blog posts featuring ten amazing Pre-PAs who have graciously shared their recorded mock PA school interviews with one singular intention: To help you achieve […]