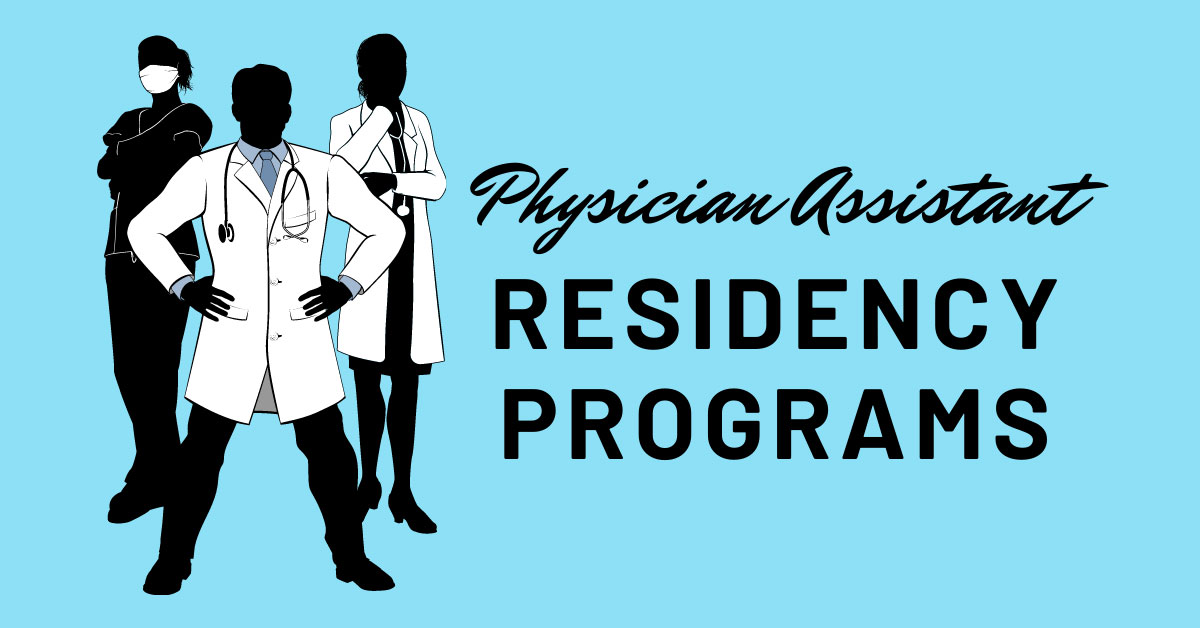 Postgraduate PA School Residency and Fellowship Programs
As a new or even experienced PA, it is normal to feel uncomfortable with the thought of jumping into a medical specialty.
Often we have had little more than 30 days of training in a particular field, and we are joining a team of specialists who may expect us to perform at the level of a seasoned doctor.
PA training is generalist in nature, with the ability to pick and choose among clinical rotations as a student that may help one gain more experience in a particular field of study before graduation.
If you have been practicing in a field for some time and wish to change directions, it can be intimidating.
We want to do right by our patients, providing them with the very best care in all situations. While on-the-job training is fine and dandy, you may receive a lot (or very little) hand-holding, depending on your practice.
This can be a setup for occupational success, professional and personal growth, or, on the flip side, a frustrating experience.
To help PAs looking to transition into careers of medical specialty successfully, postgraduate PA programs began popping up in the early 1970s. As the profession grows and more and more PAs are entering specialty practice, PA residency programs have adapted to fit our needs.
Over the past four decades, the PA postgraduate training movement has slowly expanded. There are now more than 85 postgraduate PA programs, with 70 listed on the Association of Postgraduate PA Programs (APPAP) website.
All of these postgraduate training programs, also referred to as residencies or fellowships, provide some form of advanced learning in various medical and surgical specialties.
PA Residency Program Accreditation
Unlike PA schools across the country which must undergo a rigorous accreditation process through the ARC-PA, PA residency programs do not require a formal accreditation to exist. Although this will likely change with time, here are the two accrediting bodies:
ARC-PA: There are currently only 8 accredited clinical residencies for PAs in the US, listed on the ARC-PAs website here. Accreditation is voluntary through ARC-PA and does ensure a certain level of educational standards, but it is not required and offers no current benefit. Since 2014 The ARC-PA has placed the accreditation process for clinical postgraduate PA programs in abeyance while it studies a different type of process to recognize program educational quality.
Association of Postgraduate PA Programs (APPAP): At the American Academy of Physician Assistants Convention in Los Angeles in May 1988 a group of postgraduate PA programs met to formalize a national postgraduate PA program organization. Bylaws were written and approved by the eight founding programs and the Association of Postgraduate Physician Assistant Programs (APPAP) was formed to further specialty education for PAs. Programs are not required to be registered with APPAP and certain membership criteria must be met to be eligible. While there are benefits to being registered with APPAP, there are also expensive membership fees that programs may not wish to spend their money on.
Do not be hesitant if the program you find interesting is not on APPA's or ARC-PA website, as this says little about the quality of the postgraduate program.
The Pros and Cons of Physician Assistant Residency Programs
There are pros and cons to completing a physician assistant residency/fellowship program, but it is the decision of each PA to choose to participate, which greatly depends on the specialty.
Where was the first postgraduate residency PA program established?
| | |
| --- | --- |
| | Montefiore Medical Center |
| | Norwalk Hospital/Yale University |
| | Howard University Hospital |
| | Cedars-Sinai Medical Center |
Question 1 Explanation: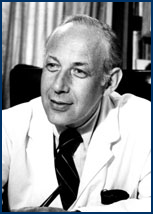 Montefiore's Physician Assistant residency is the oldest postgraduate residency program in the country. It was established in 1971 at the Montefiore Medical Center in the Bronx, NY by Marvin Gliedman, MD, Richard Rosen, MD, and Clara Vanderbilt, R-PA. Montefiore became the first hospital to include PAs as house officers on inpatient surgical services. Those PA's quickly became an integral part of the surgical team at Montefiore and their clinical experience was formalized into a 12-month residency in general surgery and surgical specialties.
Montefiore PA Surgical Residency Program
There is 1 question to complete.
PROS of PA Residency Programs
Residency programs allow the physician assistant to gain both clinical and didactic knowledge that would take years of on-the-job training to attain. It provides a faster paced, formalized training program of supervised practice, which allows physician assistants to be utilized much faster than new graduates.
The PA can develop judgment and technical abilities in a specialized practice area, thus increasing their confidence in their chosen specialties.
Many employers give preference to residency-trained physician assistants.
Residency programs can be a great way to transition to a specialty practice for a mid-career PA looking for a new challenge.
It is also recognized that most employers are willing to pay more for a physician assistant who completed a residency program.
CONS of PA Residency Programs
PAs who jump into specialty without residencies claim you can get paid 2-3 x as much, work less, and learn just as much while getting your training on the job.
Even though employers are willing to pay more for a PA who completed a residency, the salary maxes out and becomes equal to those who did not do a residency program.
Residency requires more education thus increasing the duration of school and structuring the profession more like a physician. Tuition for a Physician Assistant Program is around $78,000 for didactic months and the clinical year. If a student has to take out a loan for $36,000 for two semesters, and, with seven total semesters, our total debt at the end of our physician assistant program is around $126,000. This does not include any interested accumulated. Adding on more expenses and loans for residency programs may put the PA graduate in more debt and leave one with more accumulated interest that is more difficult to pay off in a timely fashion.
A negative aspect of employers' rewarding those who complete residency programs with a larger salary is that it could become mandatory for physician assistants to complete specialty residency training in order to compete for the positions since more applicants may apply for higher-paying jobs than lower-paying ones.
Residencies require more education, therefore delaying those practitioners from entering the clinical setting on a full-time basis. This delay limits the number and availability of physician assistants as mid-level practitioners, exacerbating the lack of health care providers to meet the increasing demands of the population for health care.
As you can see, this can turn into a contentious debate! What do you think are fellowship programs here to stay?
PA program residency quick facts:
What about my loans? You can defer student loans during your residency and some programs offer loan repayment.
Do I get paid during my residency? Most residencies provide stipends of 40 - 75 k and require 40-80 hours per week up to 6 days per week.
How many hours will I be required to work? The average program length is 12 months but some programs are up to 24 months long.
How competitive is the process? 10-30 people interview at each program annually and accept on average 1-4 residents.
PA Residency Program offerings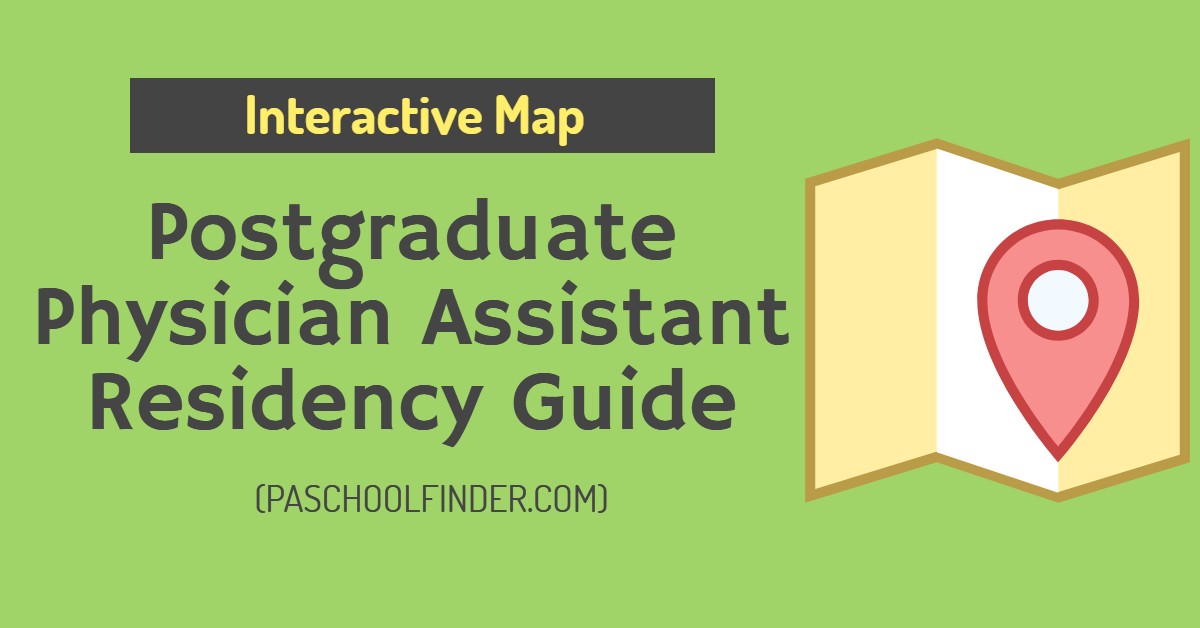 Below, is an exhaustive list of US PA postgraduate residency and fellowship programs
By far the most comprehensive PA residency program is hosted by the Carolinas Healthcare system which offers eight PA fellowships in Acute Care, Critical Care/Trauma, Family Medicine, Hospitalist, Internal Medicine, Pediatrics, Urgent Care, and Urology!
The Mayo Clinic also offers a deep network of PA residency programs in Critical care/Trauma, Hospitalist, Hematology, and Oncology, Internal Medicine, Otolaryngology, and ENT.
I have added a brand new section for Postgraduate PA residency programs as part of the PA School finder website. You can now search by program and specialty via a geographical search console or the new interactive perfect match tool.
PA Postgraduate Residency and Fellowship Programs by Specialty
Use the search box to search by specialty or location. Click the header column to sort based on that criteria. Click on the web link to visit the postgraduate residency program website.
| wdt_ID | Program | Specialty | Location | Months | Size | web |
| --- | --- | --- | --- | --- | --- | --- |
| 1 | University of Missouri | Acute Care | Columbia, MO | 15 | 2 | |
| 2 | Carolinas Healthcare System Center | Acute Care | Charlotte, NC | 12 | 28 | |
| 3 | Advanced Practitioner Acute Care residency at Mission Health | Acute Care | Asheville NC | 12 | 4 | |
| 4 | Mercer-Piedmont Heart | Cardiology | Atlanta, GA | 12 | 2 | |
| 5 | St. Joseph Mercy Hospital | Cardiothoracic | Ypsilanti, MI | 12 | 1 | |
| 6 | Dartmouth-Hitchcock Medical Center | Cardiothoracic | Lebanon, NH | 12 | 2 | |
| 7 | Methodist DeBakey Heart and Vascular Center | Cardiothoracic | Houston, TX | 12 | 3 | |
| 8 | Carolinas Healthcare System Center | Critical Care & Trauma | Charlotte, NC | 12 | 28 | |
| 9 | Intermountain Medical Center | Critical Care & Trauma | Murray, UT | 12 | 1 | |
| 10 | Einstein/Montefiore Division of Critical Care Medicine | Critical Care & Trauma | Bronx, NY | 12 | ? | |
| | Program | Specialty | Location | Months | Size | web |
By the Numbers - What do the studies say?
According to this PAEA study:
PA postgraduate residency education provides an important educational vehicle for training graduate PAs in specialty care. A substantial proportion of residents proceed directly from entry-level to postgraduate training. Residents report satisfaction with their programs generally and specifically in terms of knowledge and skills acquired. More information comparing the differences between academic and internship models of residency education is needed, as is consideration of greater standardization in program record-keeping and support for research into the longitudinal outcomes associated with postgraduate education.
According to this PAEA study:
Although most students (89.3%) were aware of residency training programs, results indicated that few (7%) had definite plans to attend. Two-thirds of students stated that they received no information on residency training programs at school (journal ads were the most popular information source). Student perceptions of residency training programs were mixed. Their opinions varied according to their program level (p<0.03) and intended region of future practice (p<0.007). Additional significant variables related to student perceptions included student graduation date, age, and gender. However, these factors were not as significant as the geographic region of intended practice and degree level.
Discussion: Although only one-third of students reported receiving material or information about residency training programs from their faculty, two-thirds of faculty respondents stated that they provide them with residency information. Of those providing information, only 32.5% of faculty stated that they actually encourage their students to attend postgraduate training. Like their students, faculty members had mixed positive and negative perceptions of residency training programs.
Final Thoughts
Personally, I have mixed feelings about residency programs for PAs.
I see the benefits for PAs, supervising physicians, and patients. But, I fear that residency programs may become a requirement rather than an option.
This will lead to increase cost and time in school, which is one of the key differentiators of the PA and MD profession.
An alternative model would be a short, inexpensive, 2-3 month intensive training program that would allow PAs to gain valuable experience before entering the specialty. I would love a quick ER or orthopedic "refresher" if I were to change specialty at this point in my career. I think programs like this would be popular, especially as there seems to be less and less preceptorship to new PAs entering specialty practice.
Like PA schools, long, expensive programs are probably not the solution. I am curious to see how this all plays out.
Do you have an opinion? I would love to hear in the comments section!
Additional resources and links
If you haven't already don't forget to check out my Postgraduate PA Residency Section of the PA SCHOOL FINDER website and the new PA School Match Tool that allows you to narrow down your program search in real-time!
Residency programs can be competitive and often only have 1-2 available seats per application cycle. We are more than happy to help you with postgraduate application materials/essays through our personal statement collaborative.
Do you know of additional residency programs not listed in this table? Let me know in the comments section and I will add them ASAP!
You may also like -
Does PA Program Length Matter? In a time long, long ago, just before the release of the first iPhone, I graduated from the UMDNJ (now Rutgers) PA program. It was a three-year PA program with a nearly 100% PANCE pass rate.  At the time, Rutgers was one of the best […]
PA School Ranking by PANCE Pass Rates ince 1998 US News has been publishing the only known ranking of PA programs. Their rankings are based on subjective peer assessment surveys of PA program faculty. These peer assessment surveys are sent to deans, other […]
No Experience Required! 84 PA Schools That Don't Require Healthcare ExperienceAre you looking to get into PA School fast? Then skip the healthcare experience! Below is a list of 84 PA programs in the United States that do not require patient care experience for PA school admissions. I use "require" lightly […]