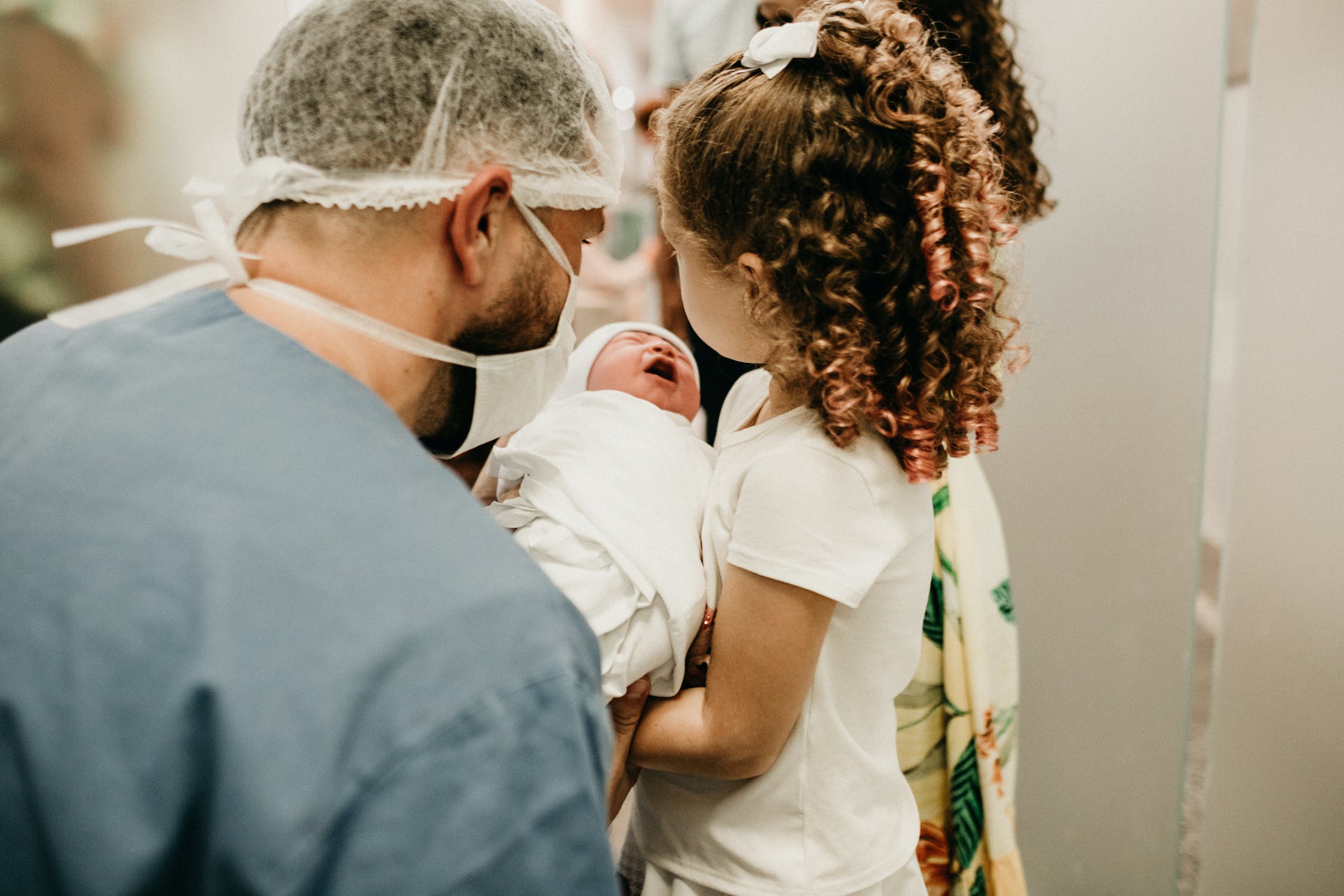 As PAs, we are trusted with the care of sick patients and their families. Things don't always go as planned. Here's my story of loss and how I was able to get back up when I let my patient (and their family) down.
I take care of a 6-year-old name Sarah.
She has the most beautiful smile you have ever seen. Although it's not so hard to find a 6-year-old with a beautiful smile, this one is unique.
You see, I took care of her father Robert one year ago. He was under my care when we discovered his cancer.
Unfortunately, we found it too late. He passed away at thirty-five.
From the time I saw him in the clinic until he died in a hospital bed attached to an IV drip of morphine sulfate, it was exactly 29 days.
I didn't find out that he had died until seven days after his funeral. I felt stone cold.
When she brought her daughter for a follow-up visit, his wife informed me of Robert's passing. Then she broke down into tears.
I felt an intense pain of guilt. I held Robert's daughter for the first time during her two-month physical. Here, six years later, at this moment, I went numb.
Generations
I thought that would be the last time I would see this family. I felt responsible for Robert's death. Had we only discovered his cancer sooner, had we been on the lookout, had we heeded the early warning signs, anything... Anything at all to avoid this portrait of his family. This was an extremely tough time for me in my career.
Two days later, I saw Robert's mother in our clinic. Like a scene from a movie, she looked deep into my eyes, and we held hands. She cried, and I listened.
I felt guilty for her son's death; I couldn't tell her this.
She came back four more times to see me seeking treatment while she was away from her hometown in Colorado. She entrusted me during this time with her care. I felt incapable, I doubted my ability, and I recommended she see our Internist.
She ignored my plea and visited me three more times. Each time she would tell me stories about her son. I grew to love Robert even more.
She left, returning to Colorado 6 months later. I have yet to see her since.
Today, Roberts's six-year-old daughter Sarah ran through the clinic doors and gave me the biggest hug imaginable. It is as if Robert were reaching out from the dead. In his daughter's embrace, my wounds began to heal. There is some resolution, some peace.
Today, she has a slight rash on her shoulder; it just needs some antifungal cream. Her mom tells me that Sarah will make up any excuse she can to visit me here in the clinic. I am overwhelmed with emotion, the guy who let her father die. I have no right to steal these hugs.
There is a brother. He is eight and an aunt. She is the mother of two and part of Robert's extended family. I see them all now, everyone. They treat me like family,
Deep down, I am still afraid. I am worried that I will fail them again. Fail them like I failed Robert. Like a guard asked to keep watch over the base, I fell asleep on his job.
Yet, in me, they place their trust.
This is the PA life.
Thanks for reading!
Stephen Pasquini PA-C
You may also like -
PA School is Like Drinking From a Fire Hose – Exaggerating? Definitely not!In the first week of PA school, I remember being told that, "PA school is like drinking out of a fire hose." Am I exaggerating? Definitely not! PA school is a crazy journey, unlike any other. Every PA program is slightly different, but […]
Torn Between PA or MD? Here's How You Decide!Are you struggling to decide between PA or MD, NP or PA, pre-nursing or biochem, a new job vs. your comfy job, CNA vs. MA, or scribe vs. EMT? One day you favor option A and the next day you flounder back to option B or worse, you start […]
What's Your #1 Personal Statement Struggle? Are you struggling to write your PA School personal statement? Are you afraid your essay doesn't stand out, it's over the character count, or worse yet, it doesn't even answer the simple question: "Why do I want to be a […]