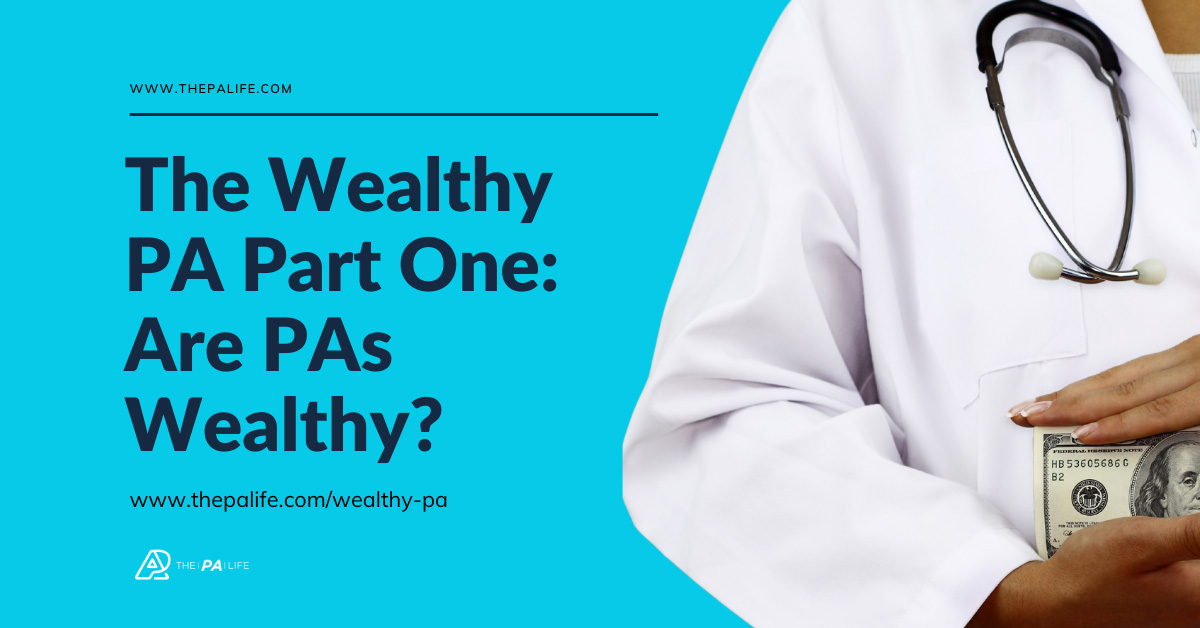 Having a PA degree confers wealth status.
With the average annual salary of certified PAs estimated at $115,000 and a median annual salary of $105,000, as a PA, you will be in the top quartile of earners in the United States.
So, it came as a surprise that while I was a student on rotations, I noticed an alarming number of PAs who were burnt out, had terrible work-life balance and carried enormous amounts of debt.
Many lived paycheck to paycheck despite having a six-figure income. Something wasn't right!
Rather than feeling relieved after graduation from PA school, I was bombarded by important money decisions that revealed my financial illiteracy.
As I dove into my career as a newly minted PA-C, I continued to meet many well-intentioned PAs, NPs, and MDs who shared a similar story. They were drowning under student loan debt, moonlighting on the weekends, clocking in 40- and 50-hour workweeks, making six-figure incomes with little (or nothing) to show for it.
Suffocating under this debt, some were considering returning to school, financed by more student loans, earning an advanced degree, or pursuing medical school.
What? Are they crazy?
A rude financial awakening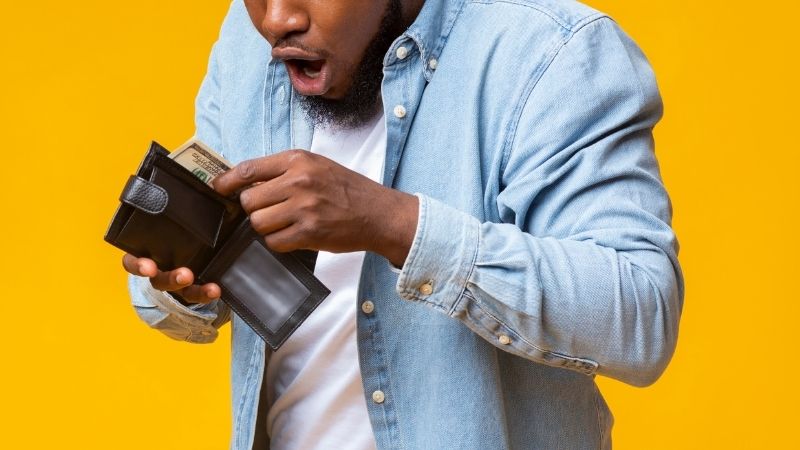 I entered PA school with around $34,000 in undergraduate student loan debt.
Attending Rutgers University, a three-year master's PA program, I quickly started to add to this number. As a kid growing up in Stockton, CA, with two parents surviving on public school teacher salaries, I understood the value of a dollar.
To pay for baseball cards and movie tickets, I started mowing lawns in 8'th grade. As I entered high school, this blossomed into what many would now call a "side hustle." I cared for the homes and yards of several well-off local senior citizens and their families, doing everything from digging ditches, pruning trees, cleaning gutters, providing childcare, you name it! At $12 an hour, I felt like I had won the lottery.
I saved this money, earned a pair of high school scholarships, and brought this to undergrad at the University of Washington. I worked part-time at the campus health center while pursuing my degree in Zoology and completing my pre-med/pre-PA prerequisites.
During the summers, I did everything from flipping Whoppers, driving forklifts, building portable schoolhouses, painting apartment buildings, receiving freight for Cost Plus, and singing silly songs as a camp counselor.
Recognizing an opportunity to combine a scholarship and my passion for underserved, community-oriented, universal healthcare, I applied for the NHSC scholarship my first year in PA school and was rejected. I tried again my second year and was accepted.
As an NHSC scholar, I received a small monthly stipend for housing and incidentals, and the NHSC paid for the final two years of my PA school education.
You can read more about my NHSC journey here.
When I graduated from PA school, I had $50,000 in student loan debt, which seems reasonable compared to the latest NCCPA Statistical Report declaring an average PA student graduate education debt of $116,733.
As an NHSC scholar, I transitioned from the life of a broke PA student to that of a less broke family practice PA. I found my perfect spot in a small farming community in rural central California and set up shop for the next ten years. My wife, a registered nurse did the same.
Hard financial lessons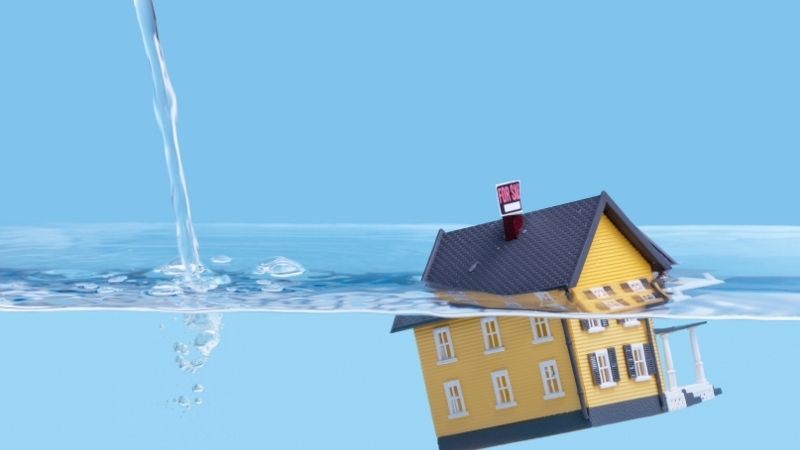 I haven't talked about money management much on this blog, but I am passionate about it.
It makes logical sense that if we spend a lifetime working to earn money, at least a portion of this time should be spent learning to manage it!
In 2007, after we had fully paid off my student loans and moved our family (now three) from central CA to the coastal town of Santa Cruz, we bought a home. This was our second home purchase. In 2008, this home lost ~25% of its value, and we, like many other Americans during that time, found ourselves "underwater."
This doesn't seem like much of a setback in 2021 when home prices are again soaring to new highs, but in 2008 it felt like the end of the world. Like Avengers Endgame - what we did have in retirement savings seemed to have dissolved overnight, and our house, a small downtown fixer-upper in the college district, meant to be a starter home for our growing family felt like a noose around my neck.
I watched as most of my colleagues (fellow PAs, MDs, NPS, MAs, RNs), many with young families, foreclosed on their homes or made short sale payoffs, destroying their credit for years to come. Everyone's job was at risk. The hospital where I worked (and the city I grew up in) went bankrupt. On top of losing their homes, many people also lost their jobs.
The sense that I had control over my life and my family's financial future proved illusionary. Like many around me, even to this day, the "American dream" would be forever changed.
Taking back control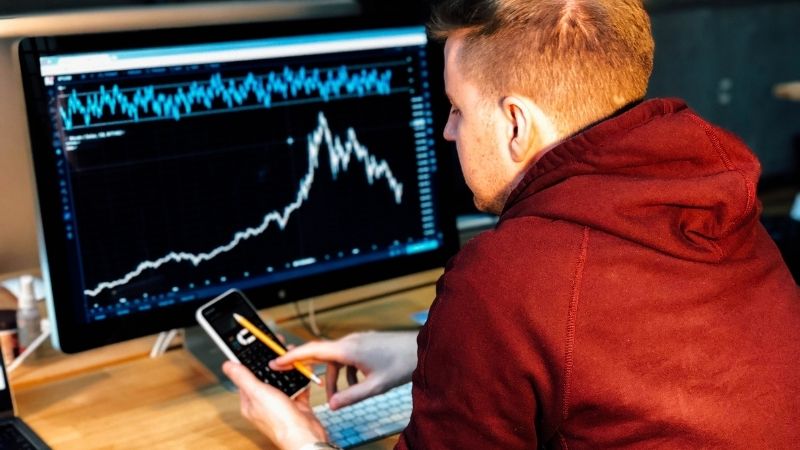 To make a long story short, we didn't foreclose on our home, and I didn't lose my job.
We did move out of our house for two years and rented it to a group of four University of California college students. This was our first experience as landlords.
What we saved on our mortgage (and made in rental income) we poured back into regaining our financial footing. I picked up my first book on investing, and instead of selling the stock portions of my retirement funds (like many of my colleagues), I took my newfound knowledge and 10x'd our retirement contributions maxing out companies 401K's and opening 529 college savings accounts for our (now two) kids. In 2010 we moved back into our home.
During this time, I read another investment book, continued to work my 9-5, and chose to innovate from 5-9 pm. I explored different streams of income, read more books, took a night class with my wife on personal finance, and even filed two provisional patents with the USPTO. I started a blog on a new and upcoming platform called WordPress, documenting some of my journeys.
In 2012 I started a second blog to share my love of the PA profession and called it "The PA Life."
Easy choices equal hard life, hard choices equal easy life
I heard this saying once that "easy choices equal hard life, hard choices equal easy life. It's counterintuitive, but it's mostly true.
A whole bunch of things happened during this time which continued to prove challenging. The name for this, as time has taught me, is life.
But my journey down the road of financial education paid off:
If you look at the curve of the US stock market, you will see that deciding in 2008 to hold, buy, and increase contributions during a time when everyone else was selling and cutting back on contributions was a great decision.
Flipping some of the common investing advice on its head by investing more while I am young will pay off - the magic of compounding!
Making small sacrifices to eliminate high-interest debt is incredibly liberating and smart.
Our house, which seemed like the worst purchase decision in 2008, now makes me look like a genius in 2021. Better yet, it's fully paid off!
Becoming unintentional landlords proved much easier than I had thought and was a good push into the world of real estate - something I had never considered but can be a fantastic source of passive income.
The word wealthy is like the word happy; it means something different to everyone. Both can be cannibalized by debt.
Creating something for others to enjoy that serves others enhances everyone's life. Earnings are a byproduct of how well you serve your audience.
Having a PA degree confers wealth status?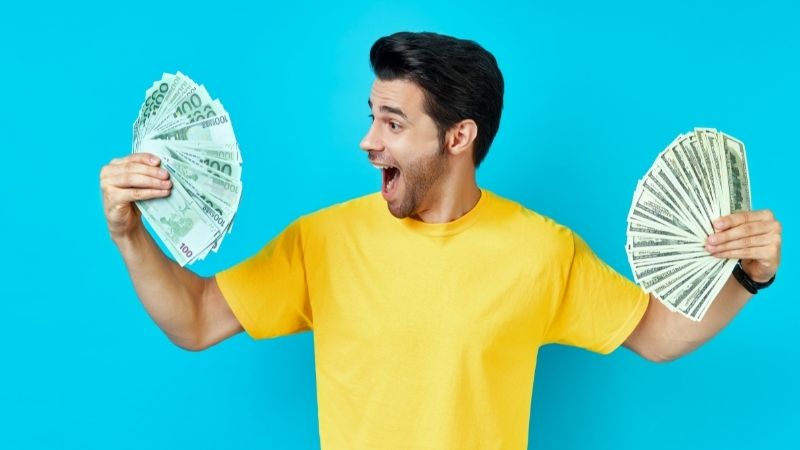 Let's come back to the first sentence of this post: Having a PA degree confers wealth status.
Is this true?
I would argue that having a degree as a PA does confer wealth status, but it does not make you wealthy. 
You can guess what I'm going to say next. . . Only you can make yourself wealthy.
Your PA Finance Hospital
Wealth has much less to do with a number and a lot more to do with choice and freedom which can be cannibalized by debt.
Click To Tweet
I met Wilson Liang via an email exchange which led to a Zoom chat, and now this six-part blog series which I am titling "The wealthy PA." A go-to guide to help PAs seeking sound, and trustworthy financial advice.
Wilson is a practicing oncology PA at Stanford, an assistant professor at Touro University, and co-founder of Advanced Practice Provider (APP) Finance and The Finance Hospital. Like myself, he is passionate about finance and teaching financial literacy and made it his goal to help others.
What impressed me most about Wilson is his humble roots, his passion for finance and work-life balance, and most importantly his dedication to serving others. (Oh, and our shared love of Vanguard mutual funds!)
Our shared mission is to help you get started on the path to financial security as soon as possible in your career. This involves creating financial goals, tackling student loan debt, learning how to invest in the stock market, and so much more!
In this blog series, Wilson and I will cover the following six core topics essential to all PAs:
The Three Student Loan Repayment Strategies
Long-Term Disability Insurance (What is it, do you need it and what should you buy?)
Term Life Insurance
Investing in the Stock Market
Creating a Financial Plan
How to Find the Right Financial Advisor
Make sure to sign up for our news feed so you don't miss a beat! If you haven't already you can subscribe below. Need help with your student loans? Click here to book a PA student loan consultation.
About the authors: 

Wilson is a practicing inpatient oncology physician assistant and assistant professor. After graduation, he completed a PA Educator Fellowship at Touro University California and a Cancer Care Fellowship at Stanford. In addition to his clinical and academic roles, he has a passion for finance! He is the proud co-founder of The Finance Hospital and enjoys helping guide physician assistants through their finances from graduation to retirement. (Read about Wilson's story here or click here to book a PA Finance consultation)