The Ultimate PA Student Resource
From practicum to practice these are the tools you need to rock your PA school student years
Welcome to this special student section of The PA Life Website
You have finally made it and trust me I know it isn't all sunflowers and stethoscopes. PA school is hard. There were times when I was on my knees begging for the mercy of God that I would make it through my EOR exam. I made so many deals with my higher power that I am sure I am in some serious trouble. So to save you from the fiery bowels of hell I have created this resource as a path to your salvation! OK, maybe that is a bit over the top, but here are some excellent tools that I can not live without.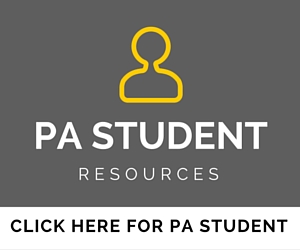 Tools For The Didactic Year
In the words of Meghan Trainer it is all about those books!
The most important part of the didactic year is learning to study effectively. This includes prioritizing your time by focussing on what matters and learning test taking skills that will 
Learn how you learn  Then just do it
PA School can be a bit of a shock. We all know it will be hard, requiring long hours, but the sheer enormity of knowledge we need to master (or at least make a passing acquaintance with) can be overwhelming.
You will need to figure out how you learn best, and most efficiently.
Is it taking copious notes in class?
Drawing pictures of dissections?
Re-listening to lectures on your iPhone while out for a run?
I was a solitary studier all through college, poring over all the required reading and taking notes. I tried to continue this pattern in PA school. This worked fine during the first term, which was largely a review of basic science principles I knew well already.
However, after getting my results back on the first anatomy exam at the start of our second term, I realized something had to change. My response was to join a study group. While I might have avoided my areas of weakness when studying alone, in a group, we'd be sure to go over all those annoying branches of the brachial plexus. This is a habit that will help you beyond PA school.
The field of medicine is one of life-long learning. We will constantly need to update our knowledge of our field by reading journals, attending conferences, and discussing interesting cases with our colleagues.  
My Favorite Tools For the Didactic Year
Every PA program has its own required textbooks. These almost always include Current, Netters and Bates. They are so common I can use just one word and I am sure you know what I am talking about. There are also some books that aren't required but I find a useful addition to the PA students arsenal.
Zygote Body 3D Anatomy - Free Web App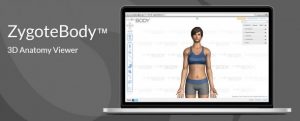 Zygote Body is hands-down the best web-based anatomy application and to top it off it is 100% Free. Once you sign up for an account you can use all the tools interactive 3D tools. It is beautiful, brilliant, and yes it is free. Click here to get started.
Tools For The Clinical Years
Do you want to make your preceptor cry with tears of joy? Then start here.
The Tarascon Pharmacopoeia is the one pocketbook I cannot live without. Although, after PA school I have transitioned to their amazing iOS app the small pocketbook is something I still recommend to all of my students. The pediatric dosing instructions alone make it worth every penny. Yes, you can use free apps such as ePocrates, but after 11 years Tarascon is still my go to source for prescribing and I wouldn't leave home without it.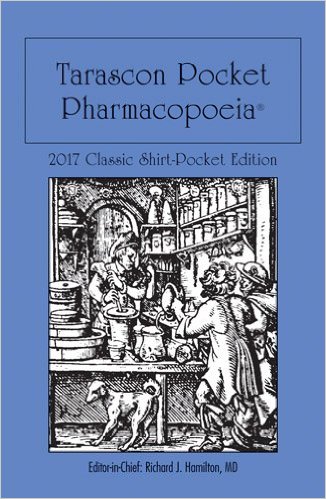 The Sanford Guide is an wonderful little resource packed full of information that goes far beyond antibacterial treatments and causative bacterial agents. My only regret as a student was that I didn't spend enough time understanding the book prior to using it. Grab a copy, spend 30 minutes fully grasping its utility and you will carry it with you through retirement. They also have a wonderful iOS app.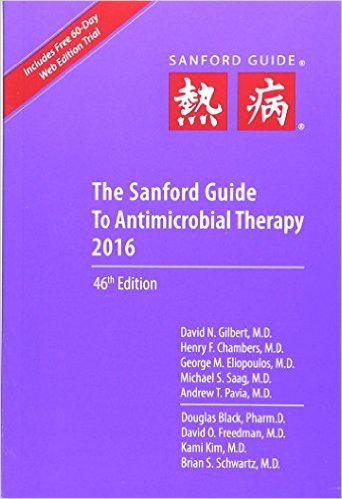 This is a classic! Great quick guide to SOAP notes, notes for surgery or OBGYN, quick reference to review of systems and physical exam. Also a handy visual acuity eye chart and other great quick reference info.  I used this daily during my PA school rotations and stashed it in my desk drawer after graduation. I just recently pulled it out again and couldn't believe all the useful information.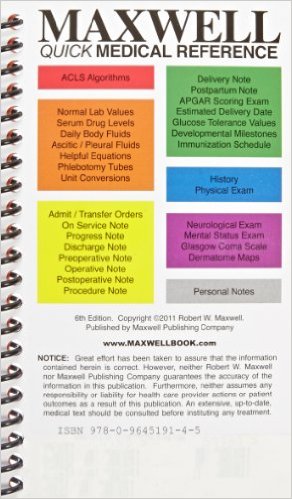 Internal Medicine
Recommended Apps
Recommended Textbooks:
Pediatrics Rotation
Recommended Textbooks:
Psych Rotation
University of Utah Psych Aid– Includes a psychiatric evaluation, a SOAP note template, and a list of common psych terms to used in documentation
Recommended Textbooks:
This is an app I wish I had found sooner. Not only is it wonderful during the didactic phase of your studies, I find this to be an extremely useful tool in the clinic that my patients (and my kids) absolutely love.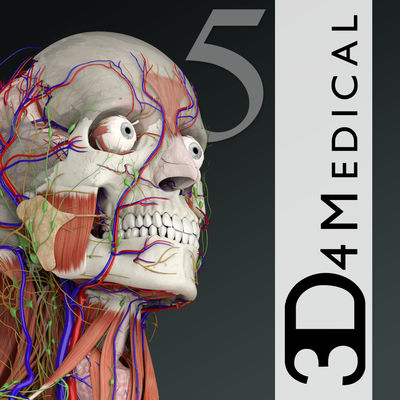 There are lots of pharmacopeia apps out there, but Tarascon continues to be my favorite. Loaded with some amazing tools (especially the pediatric dosing charts), blazing fast load times and zero advertisements the Tarascon Pharmacopoeia is well worth the one-time annual investment. I couldn't practice without it.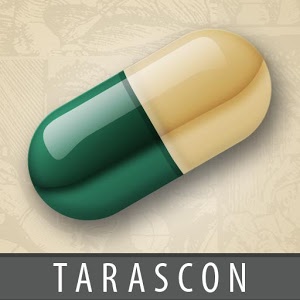 Having a good lab reference is a must. If you are going to use one, Lab Gear is by far the best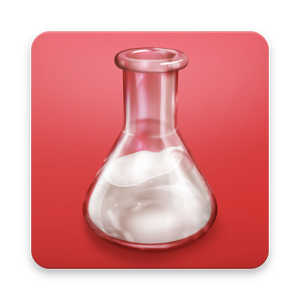 PANCE Prep Books
I have taken the PANCE and PANRE a total of three times. These are my time-tested favorites.