Here is my list of the top PANCE and PANRE review books that have helped me score in the top 5% on both the PANCE and PANRE exams.
You can browse my complete list of reading recommendations or sign up for my reading list newsletter by clicking here.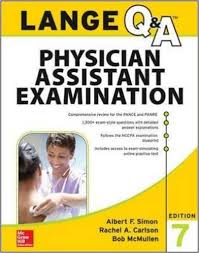 I have been practicing, primarily in family practice, for 12 years, and recently took and passed my PANRE exam for the third time. Like most, I was nervous about the exam.
I really believe that this book was one of the most helpful in guiding my studies. Also included in the latest edition is access to their companion online practice tests for the most thorough preparation possible.
The focus of the book is heavy on cardiology, but keep in mind that cardiology is 16% of the exam (the highest percentage of any organ system) on the NCCPA blueprint. The other advantage is that Dr. Diamond is a cardiologist, so his insights and "need to knows" are right on.
I would highly recommend this book for anyone studying for the PANCE or PANRE. I spent two weeks head-down in this book working through questions. I was not at all surprised to see many of the same questions on the actual exam. Beyond the questions though are strong indicators of where to focus your attention. This was invaluable!
Essential for PANCE And PANRE prep? YES
Cost: $63.18 on Amazon
You can also download the Lange Q&A companion iPhone/iPad app which covers plenty of practice questions.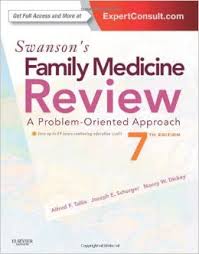 Pricey, but worth it's weight in gold!
 My best kept secret.
Although this book is intended to cover  all the pertinent topics you'll face on your initial or recertification for Family Medicine I find it invaluable when studying for the PANCE or PANRE exams.
I have used this for both the PANCE and PANRE, I went through the book from start to finish over 3 months, and towards the end would cover about 25 pages daily (which, if you know a lot of the answers and don't need to read the explanations goes quite quickly).
When I took my re-cert I sat down with this book immediately after exam completion to see if I could jog my memory for test questions I was uncertain of. Many of the answers and topics covered were in this book.
I know it seems daunting but using this book has scored me in the 90'th percentile three times for both the PANCE and PANRE.  I cannot recommend it enough!
Essential for PANCE And PANRE prep? YES!
Cost: $76.66 on Amazon

NEW for 2016: You can now download an iOS version with interactive quiz questions for your iPhone or iPad. Also, once you have purchased the book you will have access to a fully indexed online version with interactive quiz questions!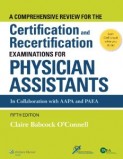 This book is the gold standard when it comes to summarizing all the information you learned in PA school in less than 300 pages.
This particular book is one of the most recommended by my peers.  The author Claire O'Connell also just  happens to be one of my favorite professors in PA School.  It provides a good look at the breath of topics that will be covered on the PANCE and PANRE and does a good job providing the take home points.
I learn better with clinical vignettes (the same style that you will see on the actual PANCE and PANRE) but if you are better at rote memorization this book will probably help you quite a bit.
Despite it's shortcomings in the realm of critical thinking, I still think it is essential in your arsenal for PANCE or PANRE preparation. Even looking at it now and thumbing through the pages I am impressed by the author's ability to do such a great job summarizing complex topics.
Essential for PANCE And PANRE prep? YES!
Cost: $53.98 on Amazon
There are one or two books that EVERYONE recommends when you are studying for the PANCE/PANRE (below)...well now there should be three!
This book is an excellent study guide and mind training tool that will ultimately help you to select the correct answer based on critical thinking. I appreciated the "you should know" tidbits which are in a clear and simple format that help you to understand the physiology/pathology of WHY certain choices are correct.
I especially enjoyed the Essentials section which has questions that have more than one correct answer which will really help to enhance your analytical thinking skills.
I have not personally used this book for PANCE or PANRE prep, but it is definitely worth a look. It is recommended by several of my colleagues.
Essential for PANCE And PANRE prep? Maybe
Cost: $35.34 on Amazon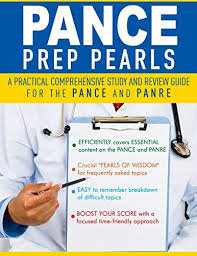 I recently purchased this book through Amazon based on several recommendations from practicing PAs and PA students. Although I was hesitant to purchase yet another review book I find PANCE Prep Pearls to be a welcome addition to the lineup of comprehensive "blueprint based" review books.
What separates this review book from others on this list (specifically A Comprehensive Review for the Certification and Recertification Examinations for Physician Assistants) is its attention to detail, depth, quality of medical mnemonics and exceptional photos. The material is presented sequentially and is informative without being overwhelming.
Written by a professor of physician assistant programs at two established universities, this study guide is formulated for physician assistant students and practitioners to increase knowledge and retention of important clinical information.
The book's comprehensible structure maximizes information retention with clear explanations of difficult topics. Visual learning is enhanced with such features as bold and italicized essential information, easy-to-read tables, and graphs and charts that allow you to compare and contrast topics commonly grouped together on exam questions. Clinical-correlation bullet points help connect related topics in different organ systems.
Cost: $56.69 on Amazon
You can also purchase his companion question book with over 600 questions for $42 on Amazon
---
If you have any suggestions or recommendations on what helped you with review please leave a not in the comments section. Best of luck!
You may also like -
The PANCE and PANRE Content Blueprint ChecklistYour Blueprint to Success Starts Here! If you are at all like me the hardest part of studying for your PANCE or PANRE is figuring out where to begin. There is an ever growing list of review books, podcasts, online programs, in-person […]
PANRE and PANCE Review: EKGFrom the official Physician Assistant Certification and Recertification Exam Review Course. Electrocardiogram/EKG review by the amazing Carol Sadley, Med PA-C. NEW! ECG "Pearls & Pitfalls" Lecture Series Physician […]
How to Study for and Pass The Physician Assistant Recertification Exam (PANRE)Looking for the essential 3 Steps? click here First of all let me give you a few truisms: You can choose one of three routes Study extremely hard, take review courses, purchase PANRE specific review books, take a ton of PANRE […]