What are the best PANCE and PANRE board review books?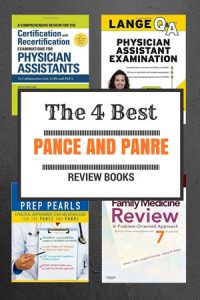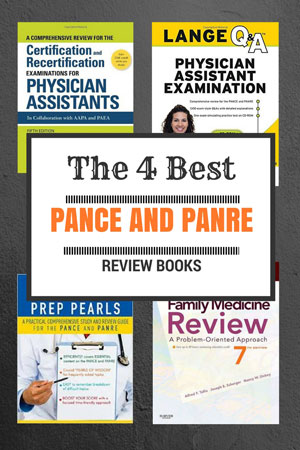 Here are my picks for the top PANCE and PANRE review books of 2023. These books helped me score in the top 5% on the PANCE and PANRE exams.
You can browse my complete list of reading recommendations or sign up for my reading list newsletter by clicking here.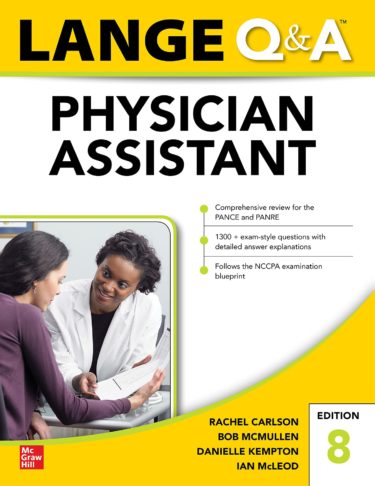 I have been practicing, primarily in family practice, for 14 years, and recently took and passed my PANRE exam for the third time. Like most, I was nervous about the exam.
This book was one of the most helpful in guiding my studies. Also included in the latest edition is access to their companion online practice tests for the most thorough preparation possible.
The book's focus is heavy on cardiology, but keep in mind that cardiology is 16% of the PANCE/PANRE exam (the highest percentage of any organ system) on the NCCPA Content Blueprint. The other advantage is that Dr. Diamond is a cardiologist, so his insights and "need to know" are right on.
I would highly recommend this book to anyone studying for the PANCE or PANRE. I spent two weeks head-down in this book, working through questions. I was surprised to see many of the same questions on the exam. Beyond the questions, though, are reliable indicators of where to focus your attention. This was invaluable!
Essential for PANCE And PANRE prep? YES
Cost: $69.18 on Amazon
You can also download the Lange Q&A companion iPhone/iPad app, which covers plenty of practice questions.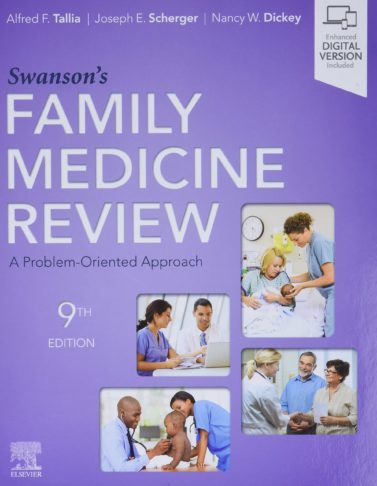 Pricey, but worth its weight in gold! My best-kept secret.
Although this book is intended to cover all the pertinent topics you'll face on your certification or recertification exam for Family Medicine. I find it invaluable when studying for the PANCE or PANRE exams.
I have used this for both the PANCE and PANRE. I went through the book from start to finish over three months, and towards the end would cover about twenty-five pages daily (which, if you know a lot of the answers and don't need to read the explanations, goes quickly).
When I took my re-cert, I sat down with this book immediately after exam completion to see if I could jog my memory for uncertain test questions. Many of the answers and topics covered were in this book.
I know it seems daunting, but using this book has placed me in the 90th percentile three times for both the PANCE and PANRE.  I cannot recommend it enough!
Essential for PANCE And PANRE prep? YES!
Cost: $78.00 on Amazon

Buy on Amazon
NEW: You can now download an iOS version with interactive quiz questions for your iPhone or iPad. Also, once you have purchased the book, you will have access to a fully indexed online version with interactive exam questions!
This book is the gold standard when it comes to summarizing all the information you learned in PA school in less than three hundred pages.
This book is one of the most recommended by my peers.  The author Claire O'Connell also happens to have been one of my favorite professors at PA School. It provides a good look at the breadth of topics that will be covered on the PANCE and PANRE and does an excellent job of providing the "need-to-know" take-home points.
I learn better with clinical vignettes (the same style that you will see on the actual PANCE and PANRE), but if you are better at rote memorization, this book will help you quite a bit.
Despite its shortcomings in the realm of critical thinking, it is essential in your arsenal for PANCE or PANRE preparation. Even looking at it now and thumbing through the pages, I am impressed by the author's ability to do such a wonderful job summarizing complex topics.
Essential for PANCE And PANRE prep? YES!
Cost: $57.48 on Amazon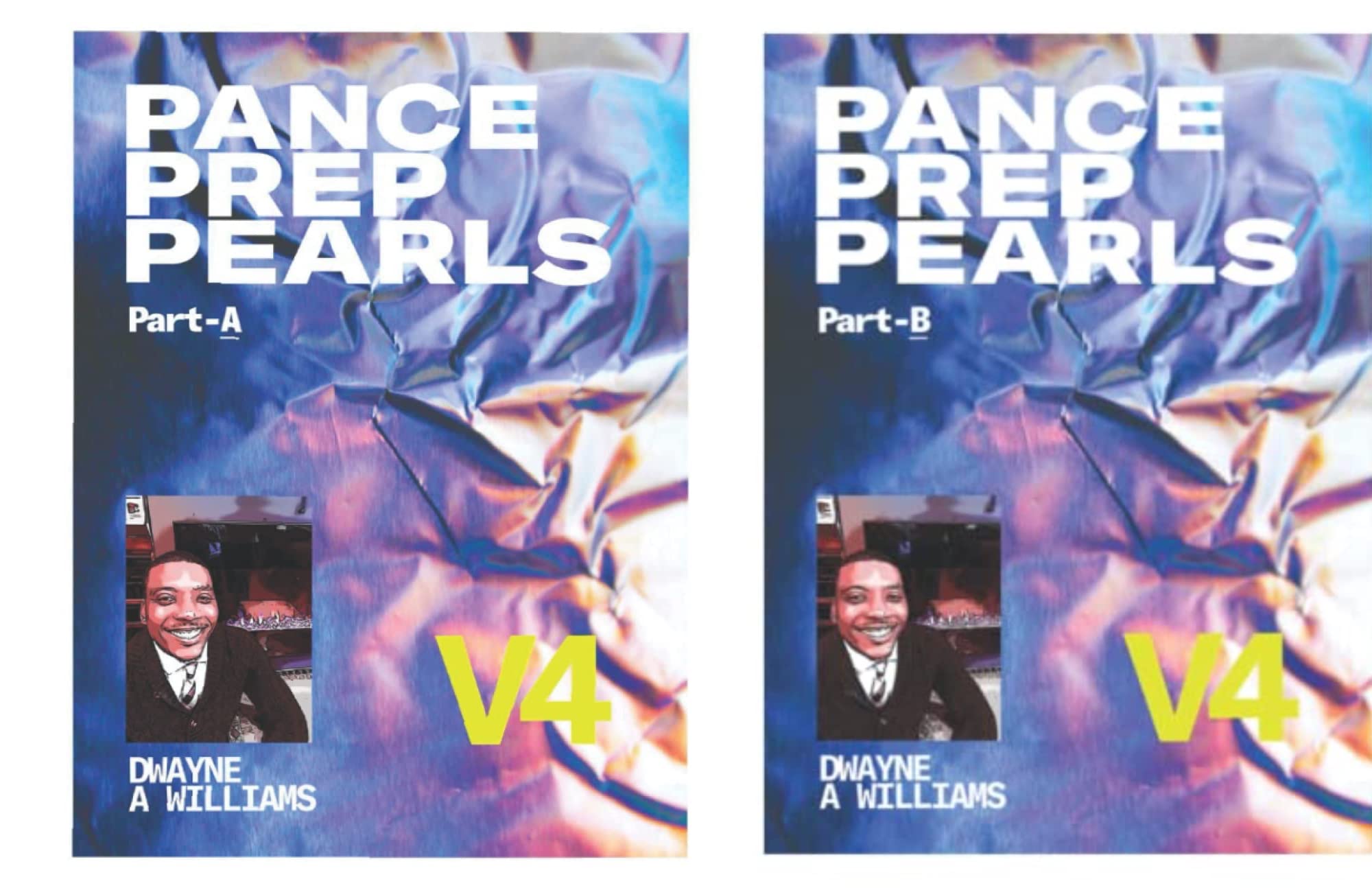 If you are reading this review, I can almost guarantee that you have a copy of this book in your review book arsenal. Referred to by many as the "PA Bible," I find PANCE Prep Pearls to be a welcome addition to the lineup of comprehensive "blueprint-based" review books.
What separates this review book from others on this list (specifically A Comprehensive Review for the Certification and Recertification Examinations for Physician Assistants) is its attention to detail, depth, quality of medical mnemonics, and exceptional photos. The material is presented sequentially and is informative without being overwhelming.
Written by Dwayne A Williams, a professor of physician assistant programs at two established universities, this study guide is formulated for physician assistant students and practitioners to increase knowledge and retention of valuable clinical information.
The book's comprehensible structure maximizes information retention with clear explanations of difficult topics. Visual learning is enhanced with such features as bold and italicized essential information, easy-to-read tables, and graphs and charts that allow you to compare and contrast topics commonly grouped together on exam questions. Clinical correlation bullet points help connect related topics in different organ systems.
Cost: $72.00 on Amazon
**V3 is now divided into two books: part A/part B
You can also purchase his companion question book with over 600 questions for $46 on Amazon.
There are one or two books that EVERYONE recommends when you are studying for the PANCE/PANRE (below)...well now there should be three!
This book is an excellent study guide and mind-training tool that will help you select the correct answer based on critical thinking. I appreciated the "you should know" tidbits, which are in a clear and straightforward format that help you to understand the physiology/pathology of WHY certain choices are correct.
I especially enjoyed the Essentials section, which has questions with more than one correct answer, which will help enhance your analytical thinking skills.
I have not personally used this book for PANCE or PANRE prep, but it is worth a look. It is recommended by several of my colleagues.
Essential for PANCE And PANRE prep? Maybe (this book needs an update for 2023)
Cost: $23.48 on Amazon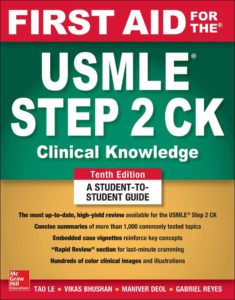 The Step 2 CK exam (CK stands for clinical knowledge) is a computer-based test administered by Prometric, Inc. It is a 1-day examination with approximately 352 questions divided into eight 60-minute blocks of 44 questions each, administered in a single 9-hour testing session. Students are also required to take the Step 2 CS (clinical skills exam), which is a 1-day live examination in which students examine 12 standardized patients.
If the Step 2 CK exam sounds familiar to the PANCE and PANRE exams, it should come as no surprise. The NCCPA did not need to reinvent the wheel when creating the PANCE. First Aid uses the USMLE content outline as it's the foundation for review.
Like other review books, it breaks each topic down by pathophysiology, history, diagnosis, and treatment. Along with these topics, you will find a plethora of wonderful tables comparing grouped topics and mnemonics. Combine this with First Aid Cases for Step 1 to view classic patient case presentations.
Cost: $45 on Amazon
If you have any suggestions or recommendations on what helped you with review, please leave a note in the comments section. Best of luck!
---
A note from the author: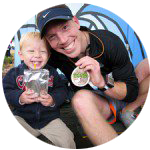 "Some of the links above are affiliate links, which means that if you choose to make a purchase, my kids may have a chance of going to college. 😀 This commission comes at no additional cost to you. Please understand that I have experience with all of these products, and I recommend them because they are helpful and useful, not because of the small commissions I make if you decide to buy something. Please do not spend any money on these products unless you feel you need them or that they will help you achieve your goals.  - Stephen Pasquini PA-C"
You may also like -
Overview of the PANCE, PANRE and Pilot Alternative BlueprintsNew 2019 PANCE, PANRE and Pilot Alternative to PANRE blueprints. With a look at the new PANRE three-tier assessment system.
Welcome to Your Virtual PA School Clinical Rotation What if you could take a virtual tour through the NCCPA Content Blueprint? Not just mindless memorization of key terms and test-worthy pearls but matching those facts with faces. What if you could go bedside and visit patients […]
PANRE and PANCE Review: EKGFrom the official Physician Assistant Certification and Recertification Exam Review Course. Electrocardiogram/EKG review by the amazing Carol Sadley, Med PA-C. NEW! ECG "Pearls & Pitfalls" Lecture Series Physician […]