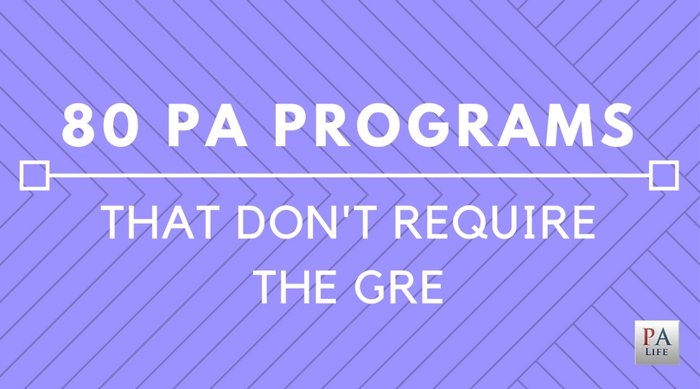 Are you like me and looking to dodge the GRE?
Does the thought of studying for the GRE exam make your palms sweat and your heart flutter?
Wouldn't it be great if you could find PA schools that don't require the GRE and simply avoid the GRE exam altogether?
Well, you are in luck! Out of 256 accredited and developing programs, there are quite a few (∼44%) that do not require the GRE.
Here is a list of the 80 84 US and International Physician Assistant Programs that do not require the GRE for PA school acceptance
GRE study prep at Magoosh.com. Try the 7 Day Free Trial today!
85 PA Programs That Don't Require the GRE
Click here to view an interactive map or sort, search and select your program using my perfect PA program picker tool. Also, check out the latest post in our PA Advisor Series - The GRE and PA School.
*Last updated 11/14/2019 - remember schools update their requirements constantly so make sure to confirm this on the school's website before applying.
Find the perfect PA program to suit your needs
Search and sort through all 256 accredited and developing PA school programs by healthcare experience, resident and non-resident PA school tuition, PA program duration, GRE requirements, overall GPA, prerequisite GPA, and science GPA requirements. Search by PA program accreditation status, CASPA participation, PA school class size, five-year PANCE pass rates, and international student acceptance.
The Perfect PA Program Picker ⇒