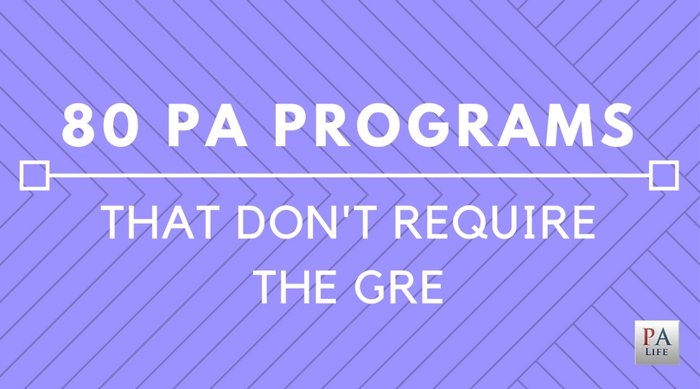 Are you like me and looking to dodge the GRE?
Does the thought of studying for the GRE exam make your palms sweat and your heart flutter?
Wouldn't it be great if you could find PA schools that don't require the GRE and simply avoid the GRE exam altogether?
Well, you are in luck! Out of 250 accredited and developing programs, there are quite a few that do not require the GRE.
Here is a list of the 80 94 (the list is growing) US and International Physician Assistant Programs that do not require the GRE for PA school acceptance
94 PA Programs That Don't Require the GRE
Click here to view an interactive map or view the list on the PAEA directory website.
*And remember schools update their requirements constantly so make sure to confirm this on the school's website before applying.