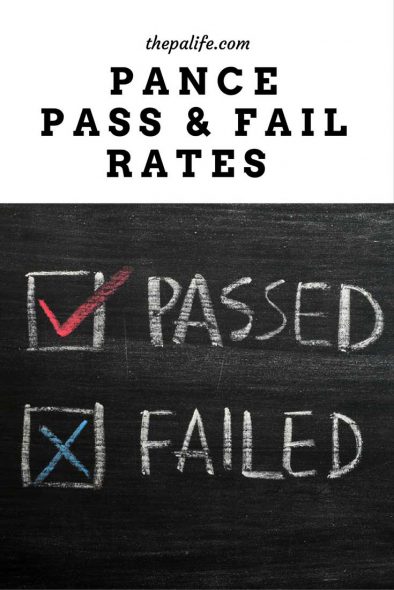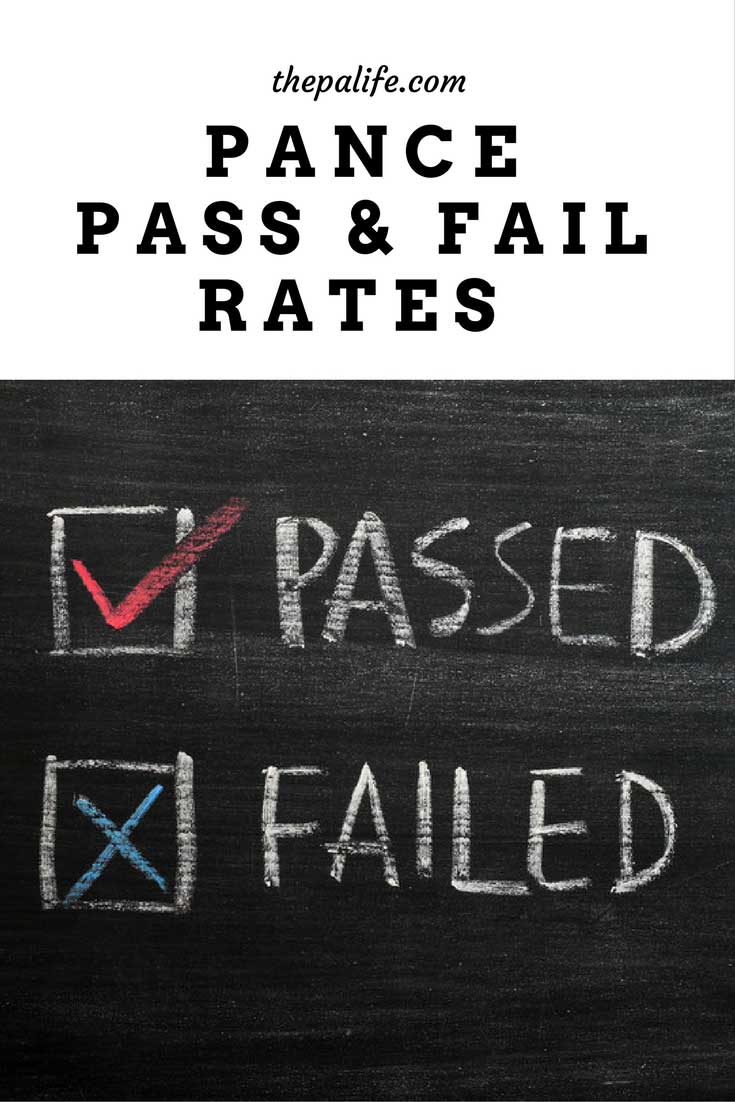 The Physician Assistant National Certifying Exam (PANCE) has been in existence since 1973, and as of 2023, over 168,318 people have taken the exam.
In recent years, we have seen some fluctuations in the pass rates, with notable changes following the release of new exam blueprints in 2019.
Historical Perspective on PANCE Pass Rates
Since its inception, the PANCE pass rate has seen fluctuations between 69.0% and 94.6%.
In 2003, there were 5,480 test takers (first-time and repeat), with an overall pass rate of 80%. By 2016, the number of certifying examinations administered had risen to 8,631, with 8,025 achieving certification. The failure rate in 2016 was less than 4%, and only 549 candidates were unsuccessful. In 2018 the failure rate was less than 2%.
These numbers indicate a positive trend, with more individuals becoming certified and a decreasing failure rate over time. However, changes in exam blueprints and other factors have introduced some volatility in recent years.

Recent Changes in PANCE Pass Rates
In April 2019, the National Commission on Certification of Physician Assistants (NCCPA) announced that the PANCE pass rates had dropped from 98% to 93% after the release of the newest PANCE Blueprint.
In 2020, we saw a slight increase in the pass rate to 95%. However, 2021 saw a decrease back to 93%, and new data reported that the pass rate dropped further to 92% in 2022.
It's important to note that these fluctuations are relatively minor, and the pass rate remains high. However, the downward trend in the last two years is something to keep an eye on.
Current PANCE Pass Rates (through 2022)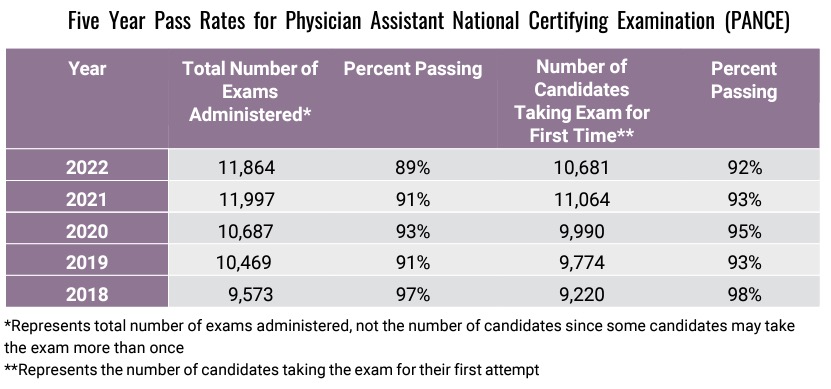 How about the PANRE? Current PANRE Pass Rates

Intriguingly, the most recent data available from the NCCPA for the Physician Assistant National Recertifying Examination (PANRE) only extends through 2018, demonstrating a first-time pass rate of an impressive 97%. This exhibits a positive trajectory since 2014 when the first-time pass rate was a more modest 91%.
The most encouraging news lies in the ultimate success of PAs in passing their PANRE (if requiring more than one attempt). This has increased from 96% to an outstanding 99%! This increasing trend exemplifies the dedicated efforts of the NCCPA and the determination of PAs in their pursuit of recertification.
Looking Forward
As of the time of updating this article, the specific pass and failure rates for 2023 are not yet available. The NCCPA is the primary source for this information, and I recommend checking their official website or contacting them directly for the most recent and accurate data.
While we wait for the 2023 data, it's crucial for aspiring PAs to remain focused on their studies and exam preparation. Remember, the key to success on the PANCE is a strong foundational knowledge of the medical sciences, good clinical reasoning skills, and diligent preparation.
We will continue to monitor these trends and provide updates as more data becomes available. Stay tuned for the latest information on PANCE pass and failure rates.
Resources:
Related Posts:
You may also like -
Overview of the PANCE, PANRE and Pilot Alternative BlueprintsNew 2019 PANCE, PANRE and Pilot Alternative to PANRE blueprints. With a look at the new PANRE three-tier assessment system.
Free PANRE and PANCE Practice Tests and Exam QuestionsI am happy to announce that the free PANCE and PANRE practice exams are finally up and running! There were a few technical hurdles to overcome, but I have worked out most of the kinks with the exam professor software. I want to […]
PANRE and PANCE Review: EKGFrom the official Physician Assistant Certification and Recertification Exam Review Course. Electrocardiogram/EKG review by the amazing Carol Sadley, Med PA-C. NEW! ECG "Pearls & Pitfalls" Lecture Series Physician […]