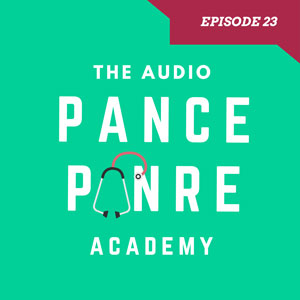 Welcome to episode 23 of the FREE Audio PANCE and PANRE Physician Assistant Board Review Podcast.
The Audio PANCE and PANRE is an audio board review series that includes 10 Multiple Choice PANCE and PANRE Board Review Questions in each episode.
I hope you enjoy this free audio component to the examination portion of this site. The full series is available to all members of the PANCE and PANRE Academy.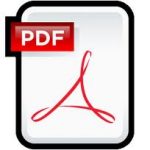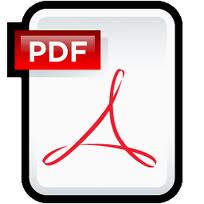 Download the FREE PDF transcript for FREE here or on  Scribd.
Listen Carefully Then Take The Quiz
If you can't see the audio player click here to listen to the full episode.
Questions 1-10
The Audio PANCE and PANRE Episode 23
1. A 72 year-old female presents with vulvular pruritus for the last nine months, which has progressively worsened over the last two months. She states that she went through menopause at age 54 and has been on estrogen and progesterone therapy since that time. Physical examination reveals red lesions with white plaques on the vulva. What should the next course of management include?
A. Refer to a gynecologist for biopsy.
B. Refer to a dermatologist for antifungal therapy.
C. Treat with a topical steroid.
D. Treat with estrogen cream.
2. A 30 year-old female presents to the emergency department with a syncopal episode. She has a history of irregular menstrual cycles and infertility. She has scanty, persistent vaginal bleeding and sharp pelvic pain. A left adnexal mass is palpated. The most likely diagnosis is
A. placenta abruptio.
B. ectopic pregnancy.
C. pelvic inflammatory disease.
D. ruptured ovarian cyst.
3. A patient presents complaining of periumbilical pain. Which of the following anatomical sites is this finding associated with?
A. Bladder
B. Stomach
C. Pancreas
D. Small bowel
4. A 53 year-old patient presents with severe pain at the base of the thumb and no other finger involvement. The pain is worse with activity and lasts a short period of time following rest. There is no specific history of trauma to the thumb but the patient admits working with her hands as a typist. Which of the following is the most likely diagnosis?
A. Rheumatoid arthritis
B. Osteoarthritis
C. Hemochromatosis
D. Pseudogout
5. A 38 year-old female with history of coarctation of the aorta repair at the age of two presents with fevers for four weeks. The patient states that she has felt fatigued and achy during this time. Maximum temperature has been 102.1 degrees F. She denies cough, congestion, or other associated symptoms. Physical examination reveals a pale tired appearing female in no acute distress. Heart reveals a new grade III-IV/VI systolic ejection border at the apex, and a II/VI diastolic murmur at the right sternal border. What is the most likely diagnosis?
A. Acute myocardial infarction
B. Bacterial endocarditis
C. Acute pericarditis
D. Restrictive cardiomyopathy
6. A 45 year-old male presents with abdominal pain and one episode of mild hematemesis, which happened days ago. On physical examination, vital signs are stable and he is in no acute distress. Hemoglobin and hematocrit are unremarkable; endoscopy reveals non-bleeding small superficial ulceration of the duodenal bulb. Rapid urease test is positive. Which of the following is the most appropriate treatment at this time?
A. Schedule for a selective vagotomy and antrectomy
B. Start an antacid along with omeprazole (Prilosec)
C. Schedule elective ulcer excision and start sucralfate (Carafate)
D. Start omeprazole (Prilosec) and antibiotic therapy against H. pylori
7. Which of the following findings is usually associated with Addison's disease?
A. Weight gain
B. Hypertension
C. Increased pigmentation
D. High plasma cortisol levels
8. A 60 year-old patient with COPD characteristic of emphysema presents with a cough and increased sputum production. The following information is noted: Temperature 100°F (37.8°C); Respiratory rate 20/min; Heart rate 88 beats/min; pH 7.44; PaO2 75 mmHg; PaCO2 40 mmHg; O2 saturation 92%. Physical examination is remarkable for increased AP diameter, diminished breath sounds without wheezes, rhonchi, or other signs of respiratory distress. Which of the following would be an appropriate treatment for this patient?
A. Broad-spectrum antibiotic
B. Admission to the hospital
C. Oxygen at 6 L/min by nasal cannula
D. Brief course of oral theophylline
9. Which of the following physical findings suggest pernicious anemia?
A. Splenomegaly and hepatomegaly
B. Petechiae and ecchymosis
C. Loss of position and vibratory sensation
D. Cheilosis and koilonychia
10. A 60 year-old male presents with a normochromic, normocytic anemia and splenomegaly. His past history reveals several episodes of bacterial pneumonia in the past year. The WBC count is 43,000 mm3 with 25% segmented neutrophils, 3% blasts, 70% mature lymphocytes, 1% basophils, and 1% eosinophils. This most likely represents
A. myelodysplastic syndrome.
B. acute lymphocytic leukemia.
C. chronic lymphocytic leukemia.
D. chronic myelogenous leukemia.
Looking for all the episodes?
This FREE series is limited to every other episode, you can download and enjoy the complete audio series by joining The PANCE and PANRE Exam Academy.
I will be be releasing new episodes every two weeks. The Academy is currently discounted, so sign up now.
This Podcast is also available on iTunes and Stitcher Radio for Android
Stitcher Radio: The Audio PANCE and PANRE Podcast Stitcher

---
While you are over there, download and subscribe to Brian Wallaces' excellent Physician Assistant Exam Review Podcast. Follow along with Brian who covers new topics twice monthly and really does an amazing job!
Cheers,
Stephen Pasquini PA-C
Subscribe: Google Podcasts | Email | RSS | PANCE and PANRE Podcast Player