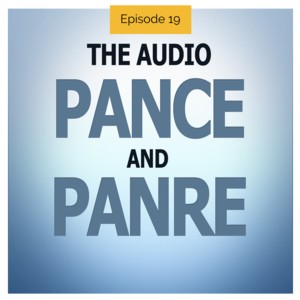 Welcome to episode 19 of the FREE Audio PANCE and PANRE Physician Assistant Board Review Podcast.
The Audio PANCE and PANRE is an audio board review series that includes 10 Multiple Choice PANCE and PANRE Board Review Questions in each episode.
I hope you enjoy this free audio component to the examination portion of this site. The full series is available to all members of the PANCE and PANRE Academy.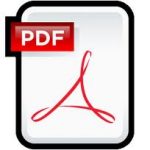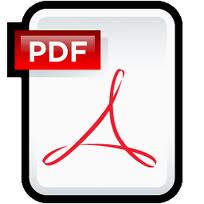 Download the FREE PDF transcript for FREE here.
Listen Carefully Then Take The Quiz
If you can't see the audio player click here to listen to the full episode.
Questions 1-10
The Audio PANCE and PANRE Episode 19
1. A 12 month-old child with tetralogy of Fallot is most likely to have which of the following clinical features?
A. Chest pain
B. Cyanosis
C. Convulsions
D. Palpitations
2. Intraarticular injection of hyaluronic acid has been approved for treatment of patients with which of the following conditions?
A. Rheumatoid arthritis of the knee
B. Osteoarthritis of the knee
C. Olecranon bursitis
D. Gouty arthritis
3. A 28-year-old female, who has experienced occasional painful migratory arthralgias, complains now of a tender, swollen, and hot left ankle. The joint was aspirated and the synovial fluid showed 55,000 WBCs, 75% polymorphonuclear lymphocytes, low glucose level, and no crystals. Which of the following would be the most likely diagnosis?
A. Rheumatoid arthritis
B. Septic arthritis
C. Gouty arthritis
D. Osteoarthritis
4. A 25-year-old presents with pain in the proximal ulna after falling directly on the forearm. X-ray shows fracture of the proximal 1/3rd of the ulna. There is an associated anterior radial head dislocation. What is the proper name for this condition?
A. Galeazzi fracture
B. Monteggia fracture
C. Colles' fracture
D. Smith fracture
5. A 20-year-old male presents with a mass in the groin. On examination with the patient standing, a mass is noted that extends into the scrotum. The patient denies any trauma. The most likely diagnosis is
A. an indirect inguinal hernia.
B. a direct inguinal hernia.
C. an obturator hernia.
D. a femoral hernia.
6. A patient with type 2 diabetes mellitus presents for a yearly eye exam. Ophthalmoscopic exam reveals neovascularization. Which of the following is the most likely complication related to this finding?
A. Glaucoma
B. Cataracts
C. Vitreous hemorrhage
D. Optic neuritis
7. Which of the following oral hypoglycemic agents when used as monotherapy is most likely to cause hypoglycemia?
A. Glipizide (Glucotrol)
B. Metformin (Glucophage)
C. Pioglitazone (Actos)
D. Acarbose (Precose)
8. A 75-year-old female presents with medial knee pain that worsens with stair climbing. Physical examination reveals swelling and point tenderness inferior and medial to the patella and tenderness overlying the medial tibial plateau. Which of the following is the most likely diagnosis?
A. Pes anserine bursitis
B. Prepatellar bursitis
C. Infrapatellar bursitis
D. Trochanteric bursitis
9. A 23 year-old male presents with syncope. On physical examination you note a medium-pitched, mid-systolic murmur that decreases with squatting and increases with straining. Which of the following is the most likely diagnosis?
A. Hypertrophic cardiomyopathy
B. Aortic stenosis
C. Mitral regurgitation
D. Pulmonic stenosis
10. Which of the following can be a very serious consequence of using antidiarrheals in a patient with inflammatory bowel disease?
A. Lymphoma
B. Toxic megacolon
C. Bone marrow suppression
D. Delayed serum sickness-like reaction
Looking for all the episodes?
This FREE series is limited to every other episode, you can download and enjoy the complete audio series by joining The PANCE and PANRE Exam Academy.
I will be releasing new episodes every two weeks. The Academy is currently discounted, so sign up now.
This Podcast is also available on iTunes and Stitcher Radio for Android
Stitcher Radio: The Audio PANCE and PANRE Podcast Stitcher

Also, while you are over there, download and subscribe to Brian Wallaces' excellent Physician Assistant Exam Review Podcast. Follow along with Brian who covers new topics twice monthly and really does an amazing job!
Cheers,
Stephen Pasquini PA-C
Subscribe: Google Podcasts | Stitcher | Email | RSS | PANCE and PANRE Podcast Player