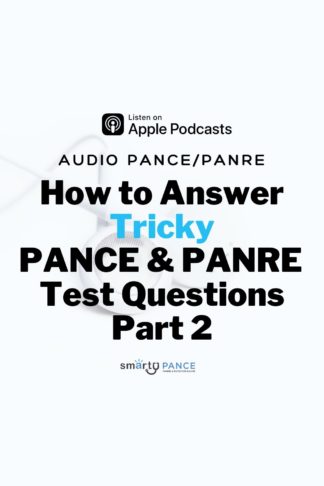 Welcome to episode 83 of the Audio PANCE and PANRE PA Board Review Podcast
Join me as we welcome Joe Gilboy PA-C back again to cover best practices that make answering even the toughest PANCE and PANRE Board review questions (and EOR exam questions) a breeze!
Below you will find interactive audio with clips covering the most important points. It's a perfect companion to the podcast.
From today's episode:
The Audio PANCE and PANRE Board Review Podcast Episode 83: How to Answer PANCE and PANRE Test Questions Part 2
I hope you enjoy this free audio component to the examination portion of this site. The full board review course includes over 2,000 interactive board review questions and is available to all members of the PANCE and PANRE Academy and Smarty PANCE.
If you can't see the audio player click here to listen to the full episode.
Audio clips from today's episode
Here are selected audio tips from today's episode covering the most important points.
How to answer: "What is the most accurate test (what is the gold standard)?"
How to answer: "What would you like to do next?" or "What is the next step?"
How to answer: "What's the most likely answer/diagnosis - which one fits best?" (the simplest answer always wins)
In other words, if something carries 51% weight versus 49% weight, the 51% weight wins.
How to answer: "What is the most common etiology?"
How to answer: "What is second-line therapy?"
Looking for all the podcast episodes?
This FREE podcast series is often limited to every other episode, you can download and enjoy the complete audio series by becoming a Smarty PANCE member.
Additional Resources

This Podcast is also available on iOS and Android
Stitcher Radio: The Audio PANCE and PANRE Podcast Stitcher
Google Play: The Audio PANCE and PANRE Podcast Google Play
Download The Content Blueprint Checklist
Follow this link to download your FREE copy of the PANCE Content Blueprint Checklist
Print it up and start crossing out the topics you understand, marking the ones you don't, and making notes of key terms you should remember. The PDF version is interactive and linked directly to the individual lessons on Smarty PANCE.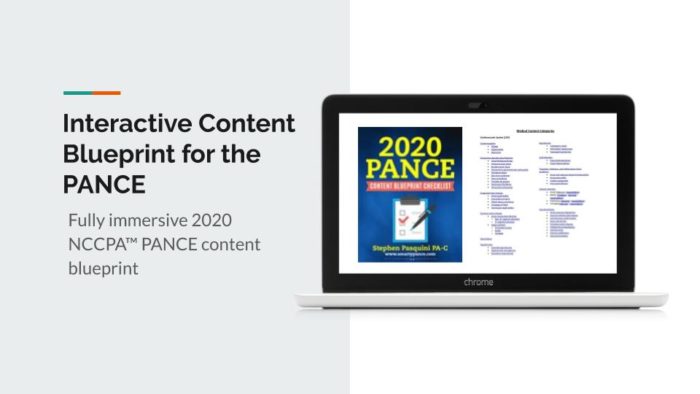 Download for PANCE Download for PANRE
Podcast: Download (18.5MB) | Embed
Subscribe: Google Podcasts | Email | RSS | PANCE and PANRE Podcast Player