Want a better PA personal statement? Inside Out can help!
We explore Pixar's rules for storytelling and how you can apply them to a strong personal statement.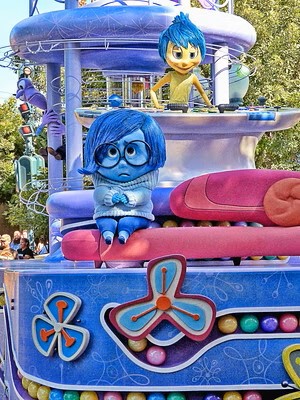 Riley is an 11-year-old girl whose life is turned upside down when her family moves from Minnesota to San Francisco.
Riley's emotions try to guide her through this difficult, life-changing event. The stress of the move brings Sadness to the forefront, and in the end, we learn that we need all our emotions, not just the positive ones.
Groundbreaking at the time of its release in 2015 for normalizing the internal emotional state that many of us are often taught to suppress, Inside Out offers the opportunity to delve deeper into the emotional qualities pre-PAs bring to their personal statements.
Brian Peters quoted the acclaimed Pixar director, Pete Docter, to illustrate one of the key guidelines that Pixar employs when developing movies:
"What you're trying to do, when you tell a story, is to write about an event in your life that made you feel some particular way. And what you're trying to do, when you tell a story, is to get the audience to have that same feeling."
Great stories are universal
As Brian Peters tells us, "Great stories are universal."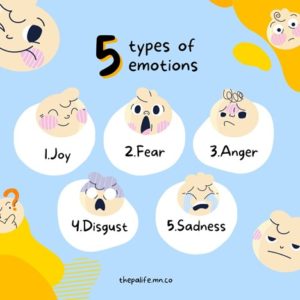 Everyone feels emotions. Take away the lenses through which we see the world—whether cultural, gender, or age—and you can see that we all feel the same base emotions: anger, disgust, fear, happiness, sadness, and surprise.
To quote Shylock in Shakespeare's The Merchant Venice, "If you prick us, do we not bleed? If you tickle us, do we not laugh? If you poison us, do we not die? And if you wrong us, shall we not revenge?"
So how do we make a story universal? Brian Peters points to Emma Coat's tenth rule:
Pull apart the stories you like.
What you like in them is a part of you.
You've got to recognize it before you can use it.
At the heart of the tenth guideline is the reality that good stories have a universal quality to them because they appeal to our base emotions – anger, disgust, fear, happiness, sadness, and surprise.
When you write a story, the goal is to make your reader feel a particular way.
Why is it important to make your story universal?
Because Admission Committees (AdComs) are people just like you.
Certainly, you should show some of your unique personality in your essay. Even if it follows a universal format (as we lay out in our personal statement starter kit), your personality will shine through.
As an adoptive parent, I've been in a similar position as your journey to apply to PA school. We had to create a compelling "look book" to tell a woman making an adoption plan for her child why they should choose us to parent their child. Sound familiar?
What the agency told us time and again is that you don't know what little detail the women will resonate with, so just be yourself.
Research into personal statements for college admissions supports this idea several researchers have suggested is that AdComs may subconsciously recruit in their own image (see "How Physician Assistant Programs Use the CASPA Personal Statement in Their Admissions Process" by Lopes et al). Meaning that they like applicants who look like themselves.
How do you use this information?
Well, a common mistake I see are pre-PAs writing an engaging personal statement opening that is full of drama and/or trauma. Those experiences are not the norm.
It is more likely to have a smaller series of moments that lead to a tipping of the scales towards taking the leap towards PA school than a big, singular, "a-ha!" lightning bolt moment.
And yet, time and again, I hear pre-PAs judging their own small moment experiences as not enough because they don't have some monumental, choir in the sky moment.
However, we've heard AdComs say that they don't want drama and trauma. If you want the committee to relate to you, choose a small moment that exemplifies one reason why you want to be a PA to start your essay.
"A lot of people start with a dramatic paragraph. I personally find that too scripted. I'm not looking to be entertained. I'm looking for a heartfelt, thoughtful explanation of why the PA profession is a good fit for you,"

Terry O'Donnell, Associate Professor and Chair of PA Studies at Quinnipiac University.
Maybe it's the time a small gesture of kindness brightened a patient's day or a time you advocated for them and helped them overcome an obstacle. Those moments are human and inspiring too because they represent the type of care you want to provide to your patients as a future PA. It's real, it's effective, and it shows what you value. AdComs should respond positively to that.
Another option would be thinking about a lightbulb moment, a time when you gained a new perspective. How did that perspective influence your journey to becoming a PA or the type of care you want to provide? Lightbulbs are powerful because they illuminate in heartfelt ways.
Whatever you include in your essay, just make sure it serves a purpose -- to tell AdComs what they want to hear and to help them see beyond the statistics to the person.
Consider what emotion you're inviting AdComs to feel and for how long you are asking them to feel it.
It's okay to talk about negative feelings in your essay whether helplessness or frustration, but don't linger. Research has shown that a particular emotion has a limited lifespan.
If your entire essay is a downer, consider if that is a feeling that will inspire AdComs to stamp "ACCEPTED!" on the top of your statement. (I don't know if they do that, but it's a nice visual, right?)
I'm certain that if you are applying to PA school, you are not still stuck in that emotion. You are clearly in the process of doing something positive about it.
Becoming a PA is an antidote that you're excited about and have been working really hard towards. You can talk about the frustration or challenge, but then move on to what it has inspired you to do! As my friend always says when life is hard, "Bloom where you're planted!"
Also, if it's a personal tragedy, remember that you hope to look these people in the eye someday.
Your essay is their first impression of you. Try not to linger in the drama of your tragedy, move through it quickly and write about it as dispassionately as possible, and use it for a purpose -- to talk about what you value in patient care or how your perspective on healthcare or the PA profession was informed.
In our book, How to Write Your Physician Assistant Personal Statement, AdComs frequently mentioned that they don't want to read overly dramatic essays, so keep that emotion in check.
Your PA personal statement should take your readers on an emotional journey: show them where you started, how far you've come, and where you are going (more on that next week!).
Your journey thus far has likely been fraught with emotions, but they try to keep them in balance, just as they were in Inside Out.

Single Edit One-on-one Service Supplemental Essays