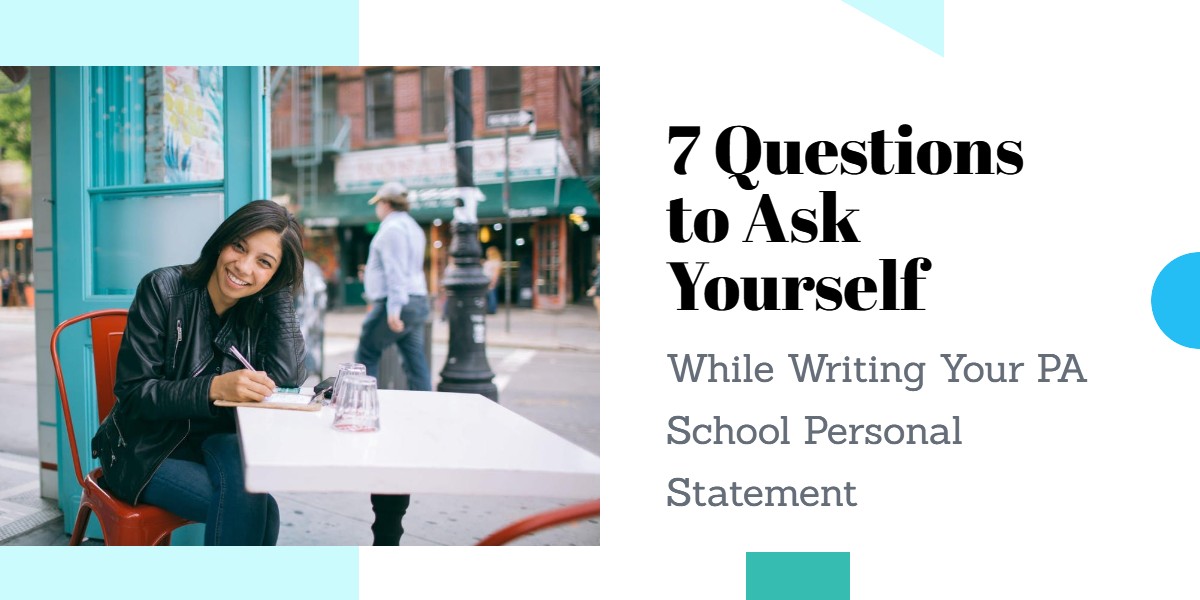 Here are seven questions that you should ask yourself (and answer) while writing your PA school personal essay + FREE worksheet
1. What are you passionate about?
You should be able to answer this question and if you're not sure what you're passionate about start thinking about it and make a list right now.
Start thinking about the things that make you excited about getting up in the morning, excited about going to school, about going to work, about performing in a musical hall, a dance recital, or a theater group.
Are you excited about research, writing, soccer, yoga, running, volunteering, taking care of your family, being with children, watching Game of Thrones, etc. etc.? There is no right or wrong answer.
But, whatever you do make sure you are being 100% honest with yourself. Don't say you're passionate about something because you think it sounds good to the admissions committee. I can't tell you how many times people tell me their desire is to work with underserved populations yet I've worked with 100's of PAs and only a handful actually go on to work in these communities. This doesn't mean their bad people, it just wasn't truly their passion.
So be honest and share the most original and truthful you.
What are you passionate about? Address this in your personal statement, and you'll be on the road to success.
2. How and when did you develop these interests?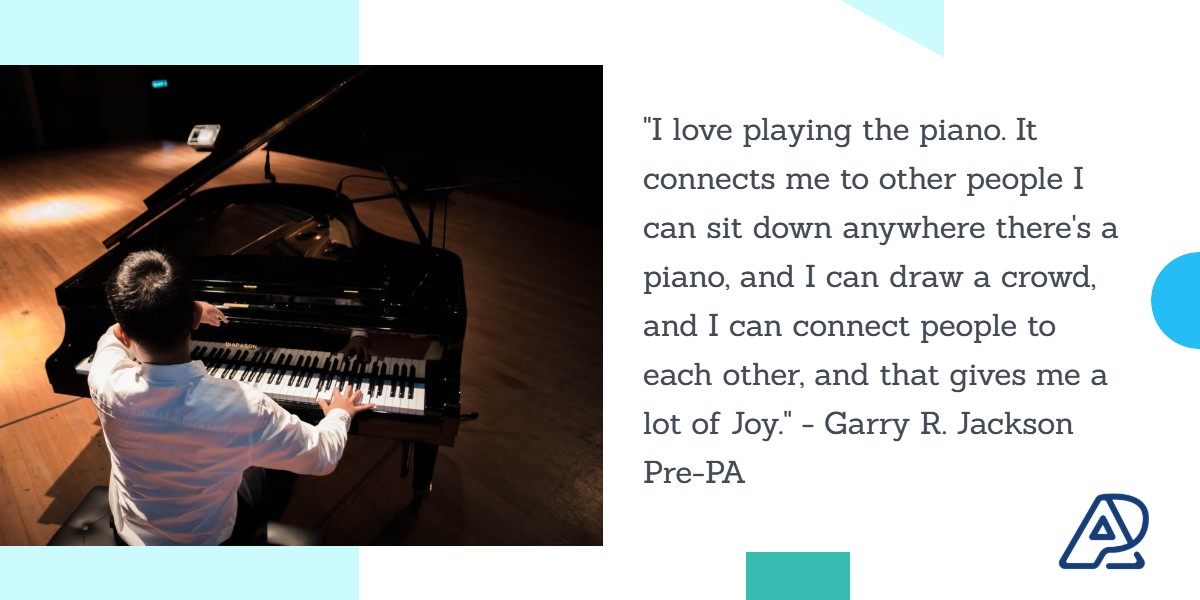 If you are passionate about the piano, it's not just that you learned to play the piano, but what made you strive to keep learning?
What made you want to perfect a particular piece of music?
What made you decide that you wanted to be a prima ballerina?
These are the things you want to talk about. How and when did you develop these interests?
This is one of the few times that it's OK to talk about your childhood. You can go back and say I started playing the piano when I was three.
"I love playing the piano. It connects me to other people I can sit down anywhere there's a piano, and I can draw a crowd, and I can connect people to each other, and that gives me a lot of Joy." That's great. That's perfect.
3. How do your current activities reflect your values?
Or, how are your activities a representation of your values?
Maybe you were raised in a house with lots of kids, and you're the oldest of seven. So, your activities are always about the team. You're on a basketball team, you're on a soccer team, or you are part of a dance or musical ensemble.  Maybe you have an art studio where you work with other people on artistic endeavors?
Anything to show the value of having to live in a group, of sharing and getting along, of taking a leadership position.
How has this translated to the things that you enjoy doing in life?
4. What mistakes have you made, and what have you learned from those mistakes?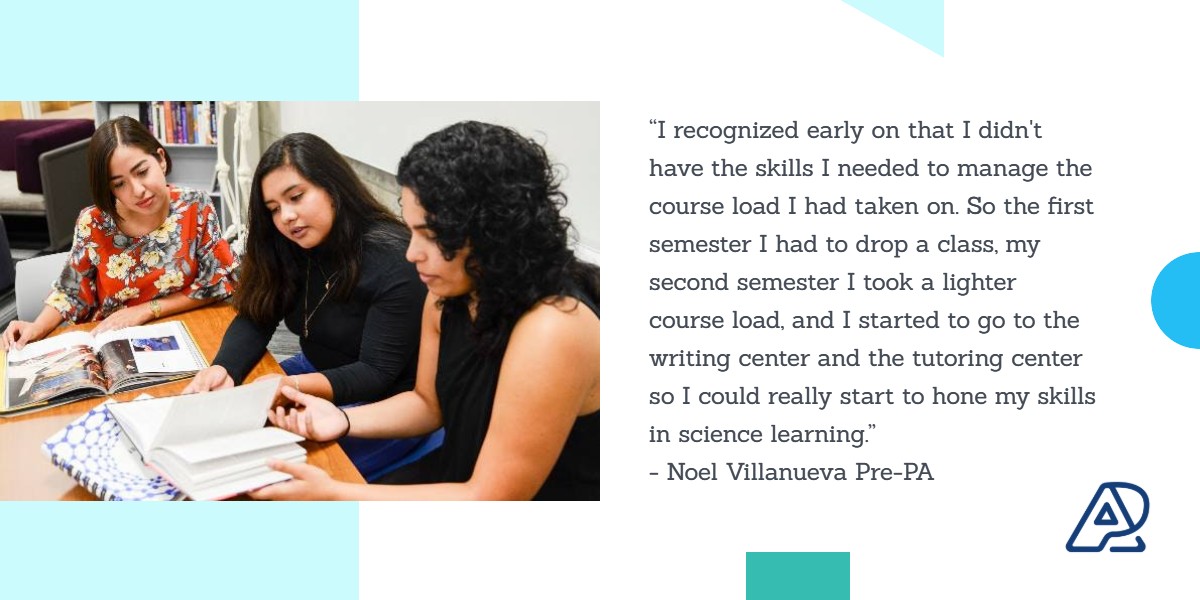 What you

don't want to say

in your personal statement is this: "Oh, I was a terrible student. I didn't know how to study for my first year, so I failed everything." That's not helpful to anyone particularly to you.
What you do want to write about is this: "I recognized early on that I didn't have the skills I needed to manage the course load I had taken on. So the first semester I had to drop a class, my second semester I took a lighter course load, and I started to go to the writing center and the tutoring center so I could really start to hone my skills in science learning."
That's a positive statement. It says I recognized I had made a mistake, and I realized there were skills I needed to have, that I didn't have, and I had a plan on how to fix them.
That's a positive statement, that's a powerful statement. That's what you want to do.
5. What ideas, books, courses, or events have influenced how you see the world?
What ideas, books, courses, or events have made you the person that you are now, and how does this connect to the person you want to be?
How does this connect to the people that you want to serve as a PA? This is an important question.
If a person comes to mind, it can be anyone, but hopefully, it's somebody positive. Hopefully, it's somebody who's an actual person, not a make-believe person (Thor comes to mind ?).
Make sure to show maturity in your choice.
6. How have you changed? How have you matured in the past three to five years?
How have events in your life over the past three to five years shaped the person you are today?
When you came in as a freshman in college, you were a much different person four years later.
You left your home, you made new friends, you gained lots of knowledge in different classes.
You've been able to articulate and have relationships with faculty members who are from all walks of life and all different disciplines.
How has that helped you to grow as a person? What have you learned in terms of having to live with a roommate? Somebody who's not someone that you grew up with?
Being part of a club and meeting people who had different ideas of what the club was supposed to be about. These are the things you want to talk about.
7. Can you link your interests to your goal of being a PA?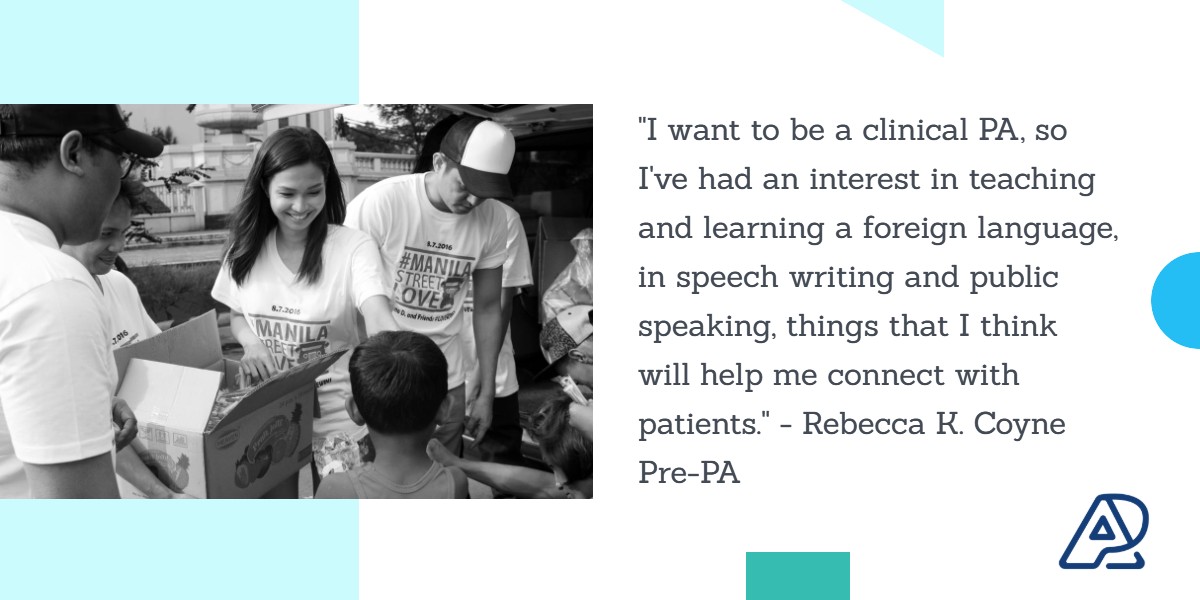 It's time to connect the dots. How have your activities and interests demonstrated your desire to become a PA?
Not "I want to be an oncology PA, therefore, I shadowed a breast cancer surgeon, and I shadowed an orthopedic surgeon."
But "I want to be a clinical PA, so I've had an interest in teaching and learning a foreign language, in speech writing, or speech and public speaking, things that I think will help me connect with patients."
This is what you want to think about, and this is what you want to write about.
And finally, down the road when you get that interview, you want to remember that everything that you put in your personal statement is fair game for your interview. So be careful if you decide to discuss emotionally charged or sensitive topics in your personal statement.
Understand that maybe not everything is suitable for your personal statement and some topics may be more appropriate for a secondary application. Also, this means that you need to review your personal statement and your entire application before each and every interview so that you are ready.
- Stephen Pasquini PA-C
Resources and Downloads