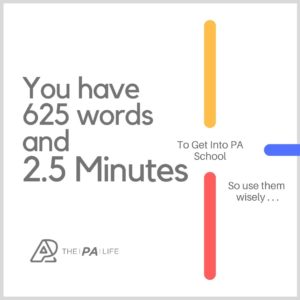 The average person's reading speed is about 250 words per minute.
The CASPA personal statement allows a 5,000-character count (about 625 words).
Therefore, a full-length statement would take an average of 2.5 minutes to read.
If a PA program received 1,000 applications meeting or exceeding minimum screening qualifications, reading all of these personal statements would consume 41.67 hours per reviewer.
Or, to put it simply, a full week of eight hour days doing nothing but reading personal statements.
What do you think?
Does your personal statement stand a chance?
What should you write about?
When researchers from the Physician Assistant Education Association (PAEA) did a retrospective analysis of 100's of PA personal statements, they identified eight major themes (from most common to least common)
experience
altruism and the desire to help people
role models
challenges and hardships
personal characteristics
positive perception of PA career attributes
key accomplishments
a religious or spiritual quest
They then tried to see if there was a link between the PA school essay theme and one's chances of matriculation (i.e., getting into PA school).
And what was most surprising?
The only major personal statement theme increasing the odds of matriculation was role models, especially exposure to a PA role model.
Click To Tweet
In other words, having a PA mentor and addressing this in your personal statement, resulted in a somewhat better chance of you getting into PA school.
Not surprisingly, grade-point average far exceeded all other variables (including the personal essay) influencing the odds of matriculation.
Despite these findings, after completion of the study, the researchers concluded that "the personal statement is an unreliable tool for predicting successful PA program matriculation."
But, don't confuse the word unreliable for "unimportant" because the personal statement is a VERY important tool for PA school administrators.
Let me tell you why.
Why the Personal Statement is Important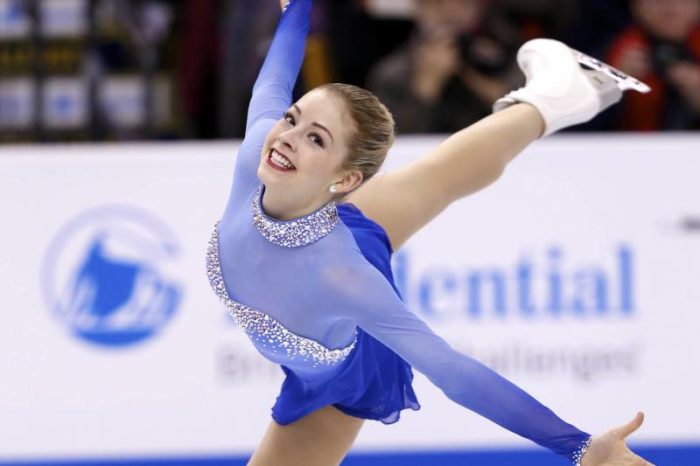 Most PA programs (93%) use the personal statement in the applicant review process, and almost two-thirds indicate that the statement is useful or very useful. Three-fourths (76%) use the personal essay for the selection of candidates for interviews.
So, yes, your PA school essay IS important.
Years ago, I compared applying to PA school to Olympic ice skating: Lots of preparation time for what is often a huge, life-changing, over-in-a-second event.
The short program of figure skating is the first of two segments of competitions, skated before the free skating (long) program. It lasts exactly 2 minutes and 40 seconds.
It must be meticulously crafted to meet seven required elements.
Every Lutz, loop, flip, turn, etc. must be carefully considered to maximize one's score in the provided time. The skaters are then scored on both technical merit and artistic interpretation.
Does this sound familiar?
And just like your PA school application, the data shows that strong technical merit (i.e., overall and science GPA) matters more than artistic performance but put the two together, and you have a guaranteed recipe for success.
Bonus Reading: 
Who is the Ideal PA School Candidate? Lessons From Olympic Ice Skating
Choose Your Words Wisely
Just like an Olympic figure skater must carefully consider each element of their 2.5-minute short program, you must be sure that every word, paragraph, adjective, aspect of grammar (like how to correctly write physician assistant), and choice of punctuation is meticulously measured and perfectly crafted so that you can achieve the highest score in your allotted 2.5 minutes.
It starts with writing and outlining; it ends with editing and revising.
The most overused words  in PA school personal statements
Analysis of over 600+ PA school applicant essays showed these were the most common words included in PA school personal statement:
Have
Assistant
Care
Medical
Physician
Patients
From
Work
Patient
Medicine
More
One
Life
Experience
Been
Can
Career
Become
Had
Would
Years
About
Also
The most overused songs in Olympic figure skating
Carmen (instrumental medley), Georges Bizet: used by more than 50 different skaters over the years
Swan Lake, Pyotr Tchaikovsky
Romeo and Juliet, Pyotr Tchaikovsky
Moonlight Sonata, Beethoven
Scheherazade, Nikolai Rimsky-Korsakov
The Phantom of the Opera, Andrew Lloyd Webber
Tosca (instrumental medley), Giacomo Puccini
It may seem that the best approach is to choose a theme that is time tested and admissions committed approved. Carmen, by Georges Bizet, has been used by more than 50 different skaters over the years, so it must be a hero, right?
Wrong!
Rejoice in You Being You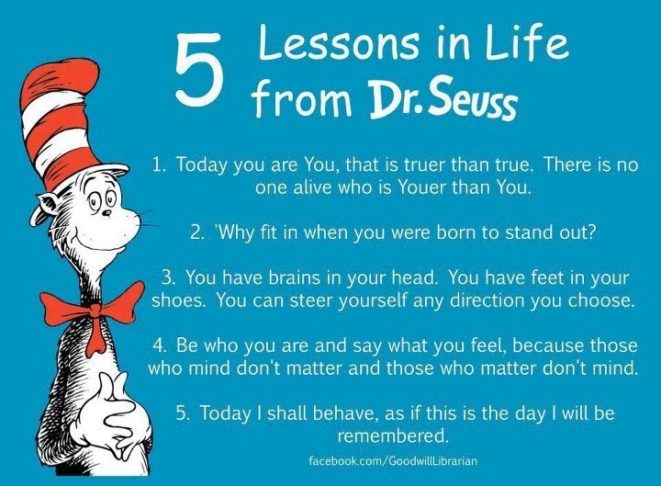 Unless you have a particularly compelling perspective on an increasingly overused topic, it's best to express your originality by drawing from experiences that are unique to you.
Avoid overly familiar themes (and words) while satisfying the required technical elements. In other words, even though you are obligated to include a triple Axel, and we have all seen 100's of triple Axel's, make sure you A. don't fall (point to you for technical merit), and B. make it your own.
Consider using our essay editing service to polish your essay. While we think family and friends are fabulous, they tend not to be objective enough to provide the right type of feedback on your personal statement. If you miss a jump, they may still give you an eight because "mom knows how hard you tried."
You need a team of judges willing to throw down a score of two when you deserve one even if it hurts.
Read more about our service here. We offer free and straightforward critiques in the comments section, as well as a variety of services to meet all budgets.
Thanks for reading!
- Stephen Pasquini PA-C
The Physician Assistant Essay and Personal Statement Collaborative