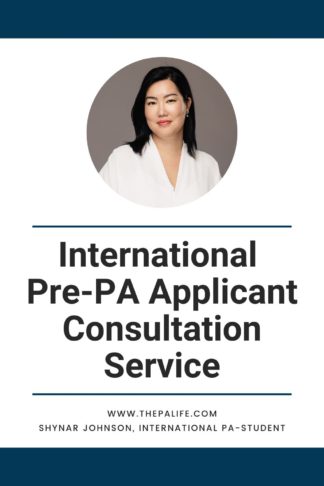 Our International Pre-PA Applicant Consultation service is designed to help international students and IMGs who are interested in pursuing a career as a physician assistant (PA) in the United States. The service includes a comprehensive review of an applicant's background and qualifications, as well as a personalized consultation with one of our expert advisors.
During the consultation, our advisors will provide guidance on the PA school application process and help applicants understand the requirements and expectations of PA programs in the United States. They will also help applicants identify any areas of weakness in their application and provide suggestions for how to strengthen their application.
In addition, our advisors can help applicants navigate the challenges of being an international student and provide support and resources to help them succeed in their PA education and career. Our goal is to help applicants gain acceptance to a PA program and achieve their dream of becoming a PA.
Here are the steps we will follow:
Schedule your $99 1-hour Zoom consultation below and complete your payment through a secure payment gateway (PayPal or credit card via Stripe).
Before your consultation, you will need to complete a brief questionnaire that will take ~15 minutes. This will provide additional information for your coach to specifically tailor your session to your needs.
You will be provided with a Zoom meeting ID, link, and calendar invite at the time of purchase.
Our International Pre-PA Consultant
Shynar Johnson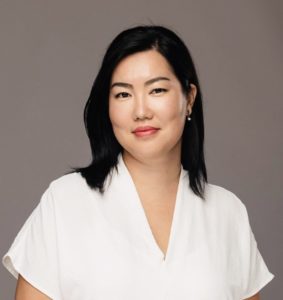 Shynar is an international medical graduate (IMG) born and raised in Kazakhstan. Medicine has always been a big part of her life. She first learned about it from her mother, who was the only Primary Care provider in her hometown.
Shynar graduated from Karaganda Medical University in Kazakhstan with a Bachelor's and a Doctor of Medicine degree in "General Medicine" with High honors. She was an academic exchange student at the Taiwan National University School of Medicine, where she studied Radiology and Emergency Medicine as a clinical elective. Additionally, she worked as a clinical research assistant at the University and participated in three clinical studies.
When Shynar immigrated to the US, she started volunteering at local clinics and hospitals, where she gained the majority of her US direct patient care experiences. Most of her time was spent at Concord Community Free Clinic, NC, where she worked with one of the well-experienced medical doctors and family nurse practitioners in that area. Also, she is a provider of BLS, ACLS, and PALS through the American Heart Association.
Shynar is currently enrolled as a PA student at East Carolina University and will begin her PA journey in the fall of (2023). Being an IMG, Shynar had a lot to overcome and learn in order to be accepted to a PA program. In addition to doing all the research and preparation herself, she has a unique insight into the IMG application process.
In her free time, Shynar enjoys spending time with her four "furry" children and selling Real Estate with her husband.
Book Your Appointment Today