Tips for International Students & International Medical Graduates on Becoming a Physician Assistant in the USA
The number of International Medical Graduates (IMG) and International Students (IS) pursuing a career as a physician assistant in the US is on the rise.
For PA programs, in general, the requirements and rules are the same for everyone. Nevertheless, international students and IMGs face more obstacles than US-based applicants. So, what are the additional steps and requirements for IMGs and international students who have received their degrees in the United States but are not US residents?
FYI: Are you an international Pre-PA student or IMG in need of specialized assistance? Click here to view our International Pre-PA Consulting Service
International Medical Graduate (IMG) vs. International Student (IS)
An International Medical Graduate (IMG) and an International Student (IS) both involve studying outside of one's home country, but they differ in terms of their fields of study, their stages in education, and their professional trajectories.
An International Medical Graduate (IMG) refers to a physician who has completed medical school outside of the United States. This term usually applies to individuals who have already completed their basic medical education and earned their medical degree (M.D. or equivalent). IMGs may be U.S. citizens who have chosen to attend medical school abroad or they may be non-U.S. citizens. IMGs typically face additional challenges to practice medicine in the United States, including requirements for certification by the Educational Commission for Foreign Medical Graduates (ECFMG), securing a residency position in a U.S. hospital, and obtaining a visa (for non-U.S. citizens).
On the other hand, an International Student (IS) refers to any individual who is enrolled in an educational institution outside their home country. This term does not specify the individual's field of study, which could range from arts and humanities to sciences and technology. They might be pursuing undergraduate or graduate degrees. The term IS often implies that the student is temporarily in the host country primarily for the purpose of education, and that they may return to their home country after completing their studies. IS.s need to handle issues like securing a student visa, managing cultural and language barriers, and adapting to different educational systems and customs.
In short, the main difference between an IMG and an IS lies in their levels of education, the stage of their career, and their fields of study. An IMG is a graduated doctor, while an IS could be in any stage of education, studying any subject. Also, the IMG typically faces more specific and more rigorous accreditation challenges to practice medicine, particularly in the United States.
International Medical Graduate (IMG): The graduates of a medical school located outside the United States that is not accredited by an American accrediting organization.
International Student (IS): Those who wish to earn their education in the US but are not residents of the country.
Degree Requirements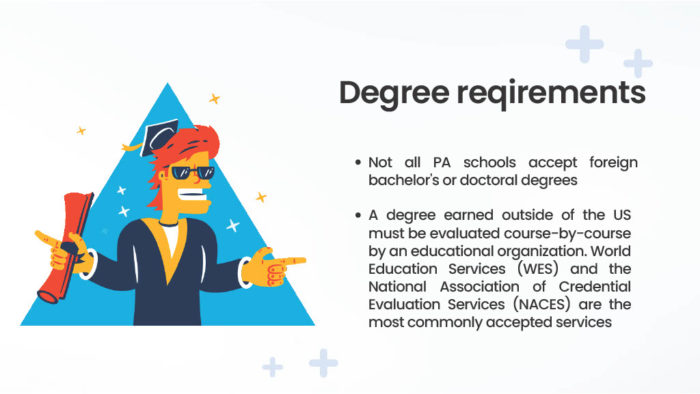 The good news is the degree you earned outside the US can be evaluated course-by-course into the US equivalency, which fulfills the degree requirements of an IMG's PA application.
Several educational organizations, such as wes.org, provide these services. It is always better to check with the PA program before paying for a credential evaluation service. Keep in mind that not all PA programs accept foreign degrees.
Prerequisite Coursework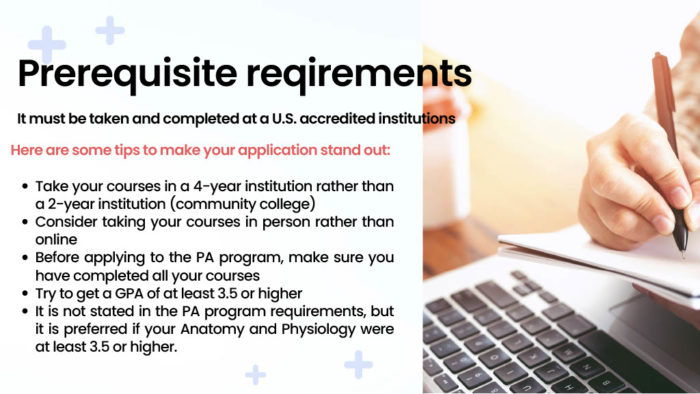 In terms of prerequisite courses, they all must be taken and completed within US-accredited institutions. The prerequisite courses taken from foreign institutions cannot fulfill the prerequisite course requirements.
English Proficiency Requirements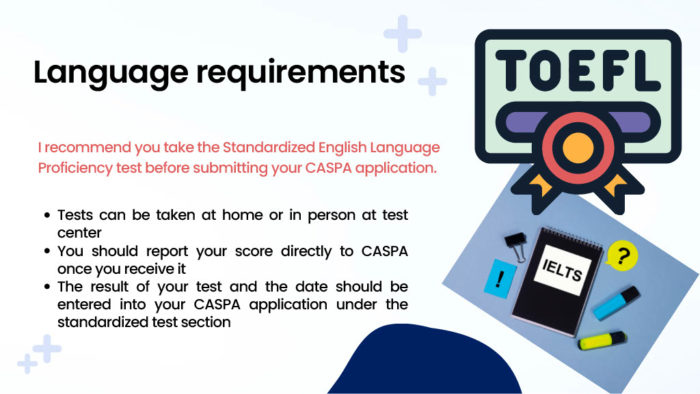 IMGs also must demonstrate their proficiency in English. If you are an IMG from a country where English is not the primary language, you most likely will have to take standardized tests, such as TOEFL and IELTS. Different programs have different scoring requirements for these tests. Some programs may waive the English proficiency test depending on the number of credit hours earned within a US-accredited institution.
Healthcare Experience Requirements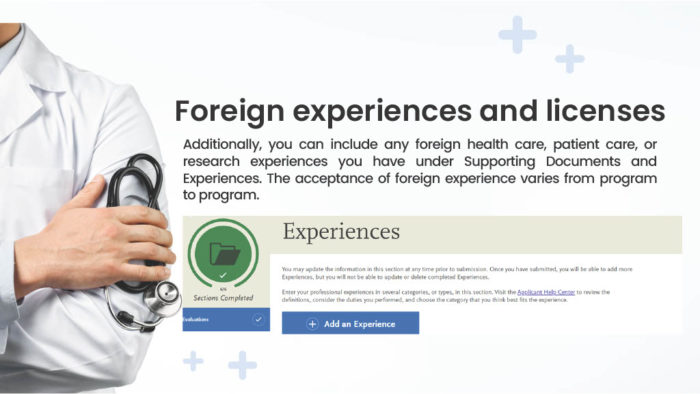 As far as experiences, most programs are interested in direct patient care and healthcare experience gained within the US healthcare system. Depending on the program, some foreign healthcare and patient care experiences may qualify as experience hours for IMGs.
Residency Requirements
Last but not least, you need to consider your residency status in the US. You do not need to worry about this requirement if you are a US citizen or US Permanent Resident. Those who are not may need a student visa in order to earn their PA degree in the US. Remember, not all PA programs offer or support student visas. Moreover, when you have any questions regarding IMG requirements, always refer back to the programs that you are planning to apply for.
If you're an IMG who wants to become a PA in the United States, the answer is definitely yes. As John Heywood said, "Rome was not built in one day," and you need to be patient and work hard.
International Pre-PA Applicant Consulting and Advising
International Pre-PA Applicant Consultation Service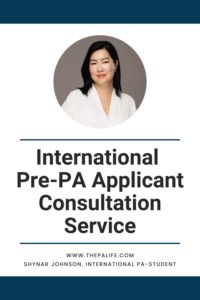 Are you an international Pre-PA student or IMG in need of specialized assistance?
Our International Pre-PA Applicant Consultation service is designed to help international students and IMGs who are interested in pursuing a career as a physician assistant (PA) in the United States. The service includes a comprehensive review of an applicant's background and qualifications, as well as a personalized consultation with one of our expert advisors.
Click here to view our International Pre-PA Applicant Consultation Service
You may also like -
The Ultimate PA School Application TimelineHere is the ultimate Physician Assistant Program Admissions Timeline for applying to PA school. When you should apply (start early) along with a monthly PA School application to-do list for guaranteed CASPA application success
Where PAs and Physician Associates Can Work Internationally The contemporary physician assistant/associate (PA) movement began in North America and Africa in the mid-1960s. As of 2022, the adoption of PAs has spread globally across a variety of health systems and at least sixteen countries have […]
165 US PA Programs That Accept International StudentsNot every PA school in the United States is created equal. The good news is that if you are a foreign student interested in attending a US PA school, you have a range of options. Currently, 178 of the 265 active PA programs in the […]