"Whether you're a high school student, thinking about transitioning from another career path or currently interviewing, I hope you learn from the things I wish I knew sooner." - Arynn Horne PA-S
About a month ago, I had my first PA school interview, followed by a week of intense post-interview rumination, and finally, acceptance.
Having spent the last three years with PA school as my ultimate goal and now seeing that goal realized, I've been reflecting on the things I would (and would not) do differently if given the chance.
Here is a list of my top five tips for getting into PA school!
Whether you're a high school student, thinking about transitioning from another career path or currently interviewing, I hope you learn from the things I wish I knew sooner.
Top Advice from an Accepted 2022-23 PA School Applicant
1. Understand the role PAs play in healthcare and exactly what schools are looking for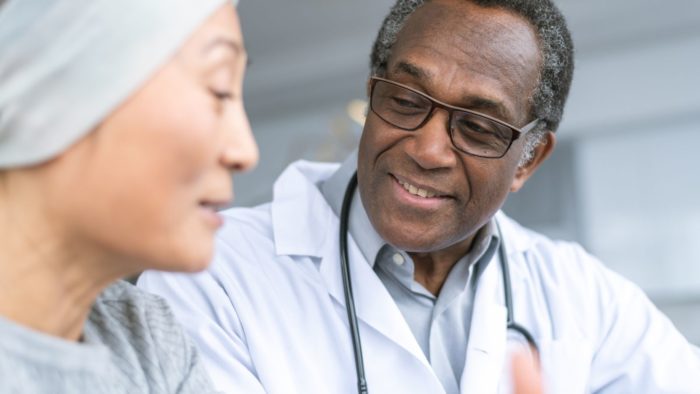 Although this may seem straightforward, I am shocked at how little I knew about the profession going into the application process.
Understanding the importance of PAs and what unique qualities they bring to healthcare is vital to demonstrating to prospective programs that you are a serious applicant who aligns with the overarching values of the career.
The three big ideas I focused on:
Bridging provider gaps in healthcare, specifically primary care.
Lateral mobility (ability to change specialties) to provide for the community.
Focusing on underserved populations who lack access to healthcare.
Regardless of what specialty you wish to pursue after graduation, it is so incredibly important to convey an understanding of the need for PAs in healthcare and be able to demonstrate how you wish to help meet the goals of the profession once you become a PA.
Although individuality is of utmost importance, do not be afraid to mold your narrative to prospective schools; most schools are looking for some variation of the ideas I listed above, so become familiar with them, seek experiences that demonstrate these qualities, and start to think about how you can demonstrate to programs that you will fulfill their mission.
2. Focus on interprofessional experience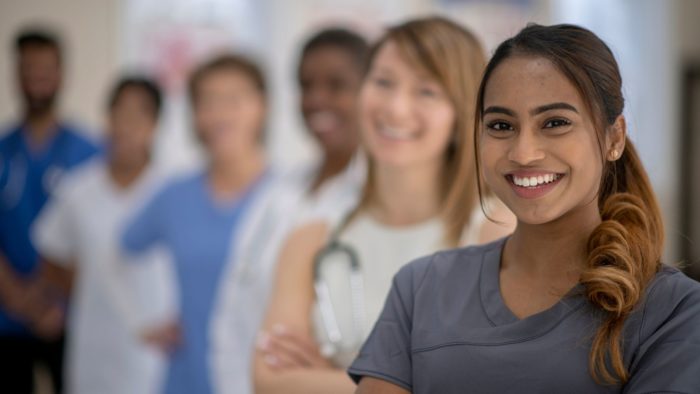 If I could shout this from the rooftops to every pre-PA, I would.
Although it was not the deciding factor in whether I was accepted (although it would be significantly less stressful), I am confident that my experiences in a wide range of settings were a key point in my success as a first-time applicant.
My method was to look for ways that I could experience healthcare as a whole and get to know all the moving parts within the system.
I cannot overstate how beneficial this has been to me, both in terms of having many unique experiences to share and developing perspectives that can only be gained by immersing yourself in a variety of settings.
As a PA, being a collaborator with other professionals is paramount to success and is a major part of what schools are looking for when hand-selecting you to be a future provider.
Especially as you creep closer to applying, it feels like "teamwork," "communication," and "collaboration" are the only three words in your vocabulary, but this is intentional—PA schools want applicants who work well with their colleagues. Luckily, these qualities are open-ended and there are endless ways to demonstrate them as an applicant.
As a personal example, I minored in health and wellness studies in college, where I studied nutrition, exercise, and mental health and was able to connect with passionate people who contribute to healthcare as dieticians, athletic trainers, and mental health counselors.
From this, I found a local non-profit where I could teach horseback riding to people with disabilities; although I was not directly working with PAs, I got to work alongside physical and occupational therapists to serve an underserved population in my area, an experience that gave me access to understanding a different side of healthcare.
These are just a few examples, but as you can see, working hand in hand with a variety of professions and understanding what they bring to healthcare will make you exponentially more well-rounded and knowledgeable about the healthcare system.
3. Make yourself three-dimensional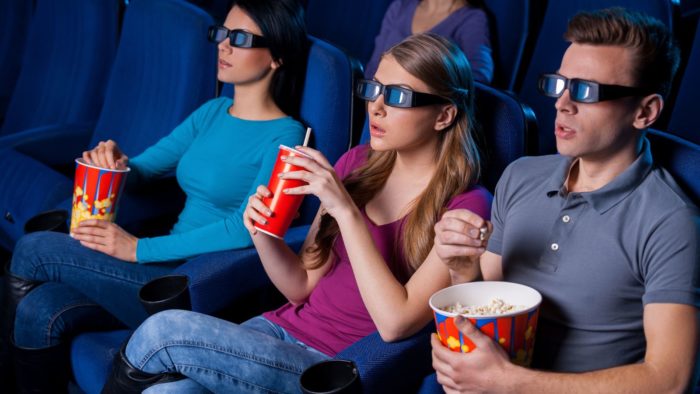 When it comes time for applications to be reviewed, PA school faculty from across the country will be sitting down and rifling through thousands of applications; do not let all your hard work get lost in this shuffle.
Until you receive an interview, whoever is looking at your application has a very two-dimensional perspective of you, strictly based on what is listed on the pages in front of them. At this stage in the process, you want to jump off the page– you want to be "three-dimensional."
Although this is personal to you and your passions, try and allocate your time to doing things that are meaningful and unique.
For example, during my sophomore year of college, I decided to volunteer as a mentor with Big Brothers Big Sisters instead of being an Organic Chemistry TA. Of course, both experiences are great opportunities, but I opted for the option that was unique and would expose me to new people in my community.
Additionally, I was significantly more passionate about being a mentor than I was about having to proctor chemistry exams (shocker). This passion is evident in an applicant and leads to further opportunities that will only continue to make you stand out.
When seeking opportunities, think about ways you can reach off the page and be remembered by the faculty member reviewing your application.
Whether it's teaching vocal lessons to a local music class, starting a club on campus, or reaching out to a local non-profit to teach horseback riding, thinking outside the box will never fail to benefit you.
4. Not all patient care experience (PCE) is created equal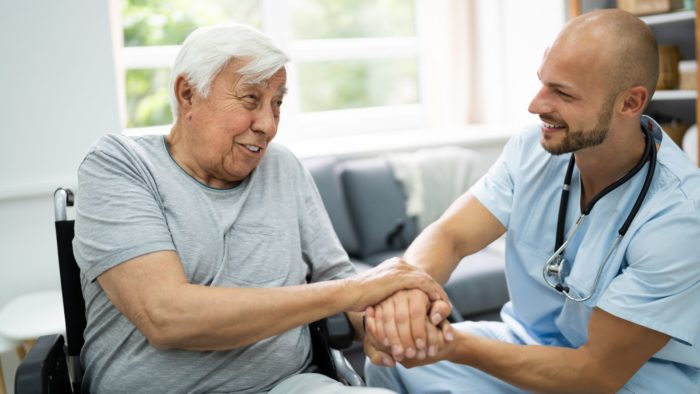 I attribute my successful patient care experience (PCE) primarily to luck because, honestly, as I was applying for jobs to accrue hours as a sophomore in college, I was more or less clueless and took the first position I was hired for.
Luckily, it worked in my favor and turned out to be a phenomenal experience that further inspired me to become a PA.
I'm not going to go into an in-depth ranking of different jobs because all sorts of people are accepted with all sorts of backgrounds, so if you are looking at current students, sure, you can get in doing almost anything. However, if you have the opportunity to select a job with the intention of going to PA school, there are certain routes that will most definitely confer an advantage.
When researching jobs, the two major components I recommend looking out for are the breadth of scope and level of patient contact.
The breadth of scope refers to what skills you acquire by doing that job (ex: phlebotomy, EKG, bed baths, wound care, etc.)
The level of patient contact refers to the extent to which you are responsible for their care. Of course, with an entry-level job, both factors have a ceiling, but the range of options is surprisingly vast, and you can certainly gain exceptional experience that will benefit you in PA school.
On that note, avoid seeking the easiest route, instead, look for the job that will provide the best experience.
Your PCE hours are more than just numbers on your application; you will be expected to talk about them in your personal statement, supplemental essays, and interviews; you want to have experiences you are proud of and have learned from, even if they present challenges.
I worked as a certified nursing assistant (CNA) to obtain most of my hours, and it was an incredibly valuable experience. However, a lot of my insight has to do with the intensity of the healthcare climate and the career advancements I have made since becoming certified.
I began my role at a time when there was an extreme healthcare worker shortage and I was able to work on several high-acuity units, which led to an immense amount of experience that I would not have gained otherwise. That being said, I have since worked as an emergency room technician and was exposed to a drastically different side of medicine that offers its own benefits and learning opportunities that I would not have obtained working as a CNA.
Both of my experiences are excellent options for pre-PAs, and it just comes down to what you want to do with your time and which option in your area provides the highest level of experience.
Look for jobs where you'll do the most in the shortest period of time to make your hours count. As a CNA, I could have spent 2,000 hours working the night shift at a well-staffed facility when all of the residents were asleep, and it absolutely would not have been the same experience as spending the same number of hours working for a healthcare staffing agency to alleviate CNA shortages during the pandemic.
Although every member of the healthcare system is invaluable, it is important to remember that as an applicant, every second of your experience counts, so find positions that will leave you with as much valuable experience as the time you put in.
Fortunately, there is no single route that can get you into PA school, but from my experience, it is important to find PCE that will maximize your exposure to medicine, even if the job itself may not be the most "glamorous".
Prioritize jobs that will allow you to see a variety of different people, work with underserved populations, learn about various medical interventions, and teach you the art of medicine before you start PA school.
5. Always keep a list of stories and experiences
My final piece of advice is to keep a logbook you can easily refer to of your most memorable moments, meaningful things patients have said to you, constructive criticism, times when you were struggling, and experiences that reaffirmed your desire to pursue a career as a PA.
Sprinkling these anecdotes throughout your application will show that you are personable, self-reflective, and passionate. On top of that, having these memories available to review will save you unnecessary stress when an interviewer asks you about a "time you had to make an ethical decision" or a "meaningful interaction you had with a patient" (both of which were questions I was asked during my own interviews).
As you go through the pre-PA process, leave your future self with a comprehensive list of all your best (and worst) moments leading up to that point. You will be able to sentimentally reflect and use that note as a key to acceptance.
You may also like -
How the Heck Did I Get into PA School? Believe me when I say I was not the perfect PA school candidate. I had a less-than-desirable GPA. I avoided the GRE like the plague that it is. I got an "F" in high school calculus. But despite all of this, I still got […]
Direct Entry and Dual Degree BS/MS Pre-Physician Assistant ProgramsDirect Entry Physician Assistant (PA) Programs There are 43 direct entry, dual-degree BS/MS Physician Assistant (PA) programs in the United States. These programs offer the opportunity for early provisional acceptance to exceptional […]
The Ultimate June Checklist for PA School Applicant SuccessIn June, PA school applicants can focus on finalizing their applications, preparing for interviews, and networking with PAs. This checklist outlines the most important tasks to complete in June for a successful PA school application.