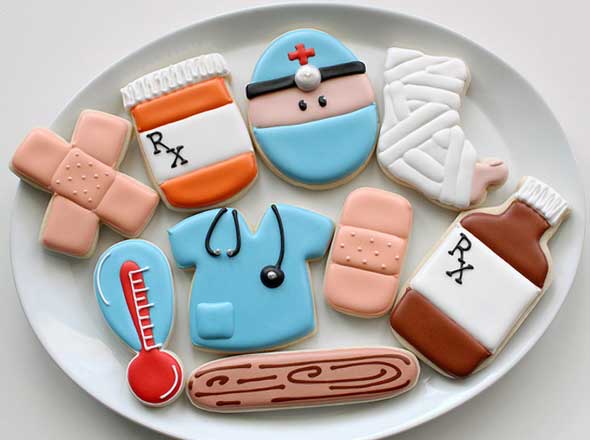 One of the most popular books ever written on building a business is called the E-Myth Revisited, and here's what the author, Michael E. Gerber says about the perfect business model:
The model will be operated by people with the lowest possible level of skill
Because if your model depends on highly skilled people, it's going to be impossible to replicate.  Such people are at a premium in the marketplace. They're also expensive, thus raising the price you will have to charge for a product.
The business model should be such that the employees needed possess the lowest possible level of skill necessary to fulfill the functions for which each is intended.
A medical firm should hire doctors, but you don't need the most brilliant doctors, what you need is to create the best system through which good doctors can be leveraged to produce excellent results.
You want to make a "cookie cutter business" that you can scale fast, without regard to finding, nurturing, and retaining linchpin talent.
The Rule of Ordinary People
If you make your business possible to replicate, you're not going to be the one to replicated it, others will.
If you build a business filled with rules and procedures that are designed to allow you to hire cheap people, you will have to produce a product without humanity or personalization or connection.
Which means that you'll have to lower your prices to compete.  Which lead to a race to the bottom.
Or, in the case of healthcare, the level of individualized care and quality of medical providers is on a race to the bottom while the cost to the consumer goes up. It relies essentially on the same business model.
Where do PAs fit into all of this?
PAs are in some sense part of this rule whether we like it or not:
The business model should be such that the employees needed possess the lowest possible level of skill necessary to fulfill the functions for which each is intended.
Our skill is built upon a shortened and greatly compressed medical school training model that provides a skill level meant to create very good diagnosticians with the ability to do a wide range of medical procedures. Is this the minimum? I certainly don't think so, but I think we have found a sweet spot.
Our function is to diagnose and treat patients or work alongside doctors in various surgical specialties to treat patients.
What we need to do to move forward: Avoiding "Cookie Cutter Medicine"
When I read the above passage in Seth Godin's book: Linchpin: Are You Indispensable?  I thought of the term "cookie cutter medicine" and "cookie cutter PAs".
God knows I have felt this at times at my job, especially when it comes time for an annual review. Regardless of the institution a lot of what you do will come down to "numbers". How much you can produce relative to the cost to keep you producing.
Patient satisfaction can also use the same model. As a hospital, clinic or medical organization only need find a certain level of consumer satisfaction that will continue to feed the machine.
I don't blame the health care system as organizations themselves are being forced to turn employees into replaceable cogs in a vast machine. We are easier to replace and therefore, need to be paid less.
The massive embrace of the "follow these instructions and you don't have to think", "Do your job and you don't have to be responsible for decisions" has convinced us to leave our genius at home.  And it is a shame because it is this very genius that holds the potential to revolutionize the way we do medicine.
Moving Forward
I believe PAs may hold the keys to developing a successful healthcare model both here in the United States and abroad where medical need is the greatest. We have less time in school which means much less in student loan debt, we have a vast bed of working and growing knowledge, we have diverse backgrounds that allow us to see outside the box and we can work for less.
Combined with government programs that help pay for PA school education it is going to be PA ran clinics and overseas organizations that may change the world.
Supervision will always be necessary, it is what defines us a PA-C. If we change this we lose the model. But I challenge you (if you haven't already) to start thinking about how you can help us avoid a cookie cutter society, with cookie cutter patients.
In the words of Seth Godin:
Our society is struggling because, during times of change, the very last people you need on your team are well-paid bureaucrats, note takers, literalists, manual readers, TGIF laborers, map followers and fearful employees. The compliant masses don't help much when you don't know what to do next.
What we want, what we need, what we must have are indispensable human beings. We need original thinkers, provocateurs, and people who care.
Some organizations haven't realized this yet, haven't articulated it yet, but we need artists.
Artists are people with a genius for finding a new answer, a new connection or a new way of getting things done.
This would be you!
Resources:
Linchpin: Are You Indispensable? image credit
You may also like -
The Future of Physician Assistant Education: Stop Stealing DreamsHave you heard of Seth Godin's free education manifesto Stop Stealing Dreams? In this manifesto, he discusses the history of education in America. How it was tailored to create "cogs in an industrial machine" rather than the […]
American Cheese: The Origin of the U.S. Physician Assistant This is part one of a nine-part series by documentary filmmaker Adam Halbur on the physician assistant model around the world. What do American Cheese and PAs Have in Common? U.S. Patent 2759308, for the first American […]
The 10 Best Cities For PAs to Move to in 2019 In its latest ranking of best health care jobs, U.S. News and World Report ranked physician assistant second in best health care jobs and third in best jobs overall. PAs are undoubtedly in high demand. As of 2019, the U.S. Bureau […]