This video is from the wonderful FREE EdX course: The Practitioner's Guide to Global Health
The idea of working overseas as a physician assistant had always perplexed me.
The laws governing PAs and our scope of observed practice in foreign, third world countries seem nonexistent. I know what we can do and I am aware that our level of expertise is far above what is needed to provide health care services to those in impoverished countries.
This recent trip to Haiti has been my first experience working as a Physician Assistant in a third world country and I will be sharing my experience here over the next several posts.
Regulations? What Regulations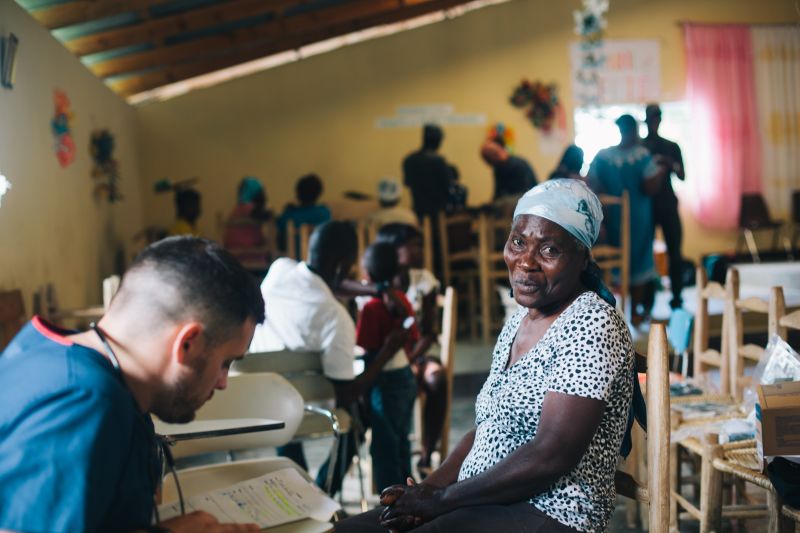 As far as medical practice, in general, is concerned in Haiti, there were no obvious regulations. This is both wonderful and a bit scary, depending on your viewpoint.
In the United States, it would be nearly impossible to set up a mobile clinic, start treating patients and dispensing medications. In Haiti, it is encouraged.
Organizing The Team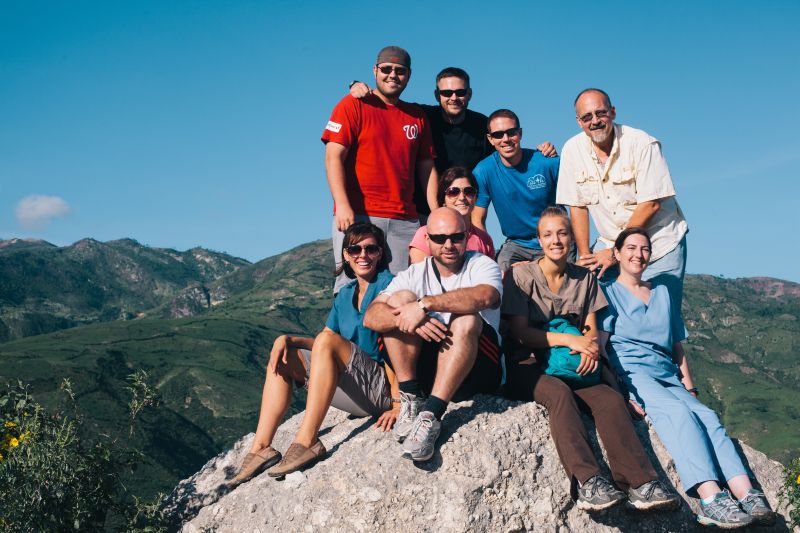 Our team consisted of a core of nine with several hired Haitian support staff.
Two PAs, one registered nurse, a pharmacist, a dental hygienist and 3 support staff who were our "Jacks of all trades". We were lucky to have a photographer with us on the trip and as she begins to develop the photos I will be posting many of them here.
Our hired (paid Haitian staff) consisted of 3 translators who spoke several languages including English and Creole and two medical doctors who had agreed to volunteer their time. One was an OBGYN and the other was a recent medical school graduate who was practicing pediatrics in a 1-year service term for the Haitian government.  His name was Micah.
Micah spoke English and proved invaluable. As would be expected, the medicine here was different from what I am used to and I learned a lot about the correct approach to what was most often "empiric" treatment in Haiti.
I am not sure if the medical doctors are necessary from a medical-legal standpoint as we did not really have "official" charts and it was not like we were getting co-signatures. But from an efficacy standpoint and a good care standpoint I cannot imagine working without them.
They worked with us for 2 out of the 4 medical days. The other days we two PA's worked side by side and saw roughly 200  patients and dispensed all the meds with the help of our pharmacist and crew.
Getting "The Meds"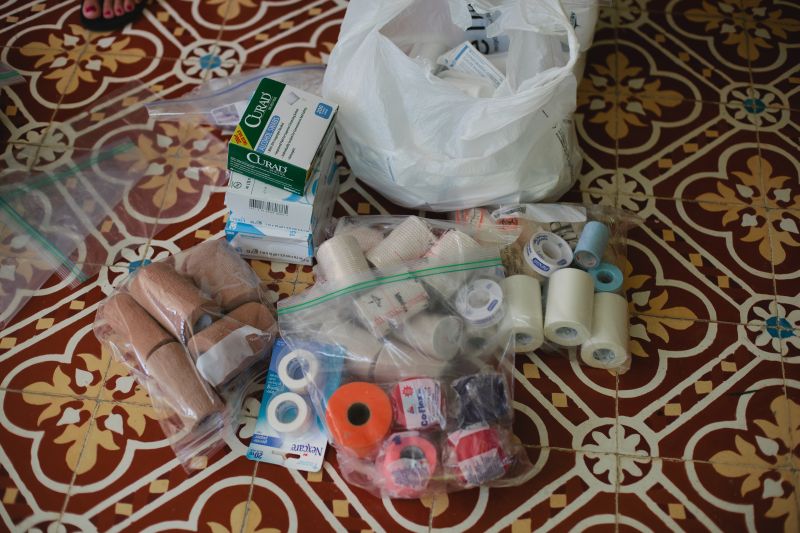 This was our first trip to Haiti and our first medical mission. As you know without medications there is little you can do beyond procedures, and this was evident the first day when we thought we would see 20 and ended up seeing 140 children. We had a limited supply with us and only a handful of antibiotics, we were kicking ourselves.
We brought (and paid for) several suitcases full of supplies along with medications from the United States. The U.S medications were costly because we not only had to pay for the medications but we also had to pay for the transport of them on the airlines.
We had connections through a pastor whose son, Micah was working with us as a doctor on the trip. They purchased a large majority of our medications and we were thankful for that. The formulary was appropriate and included several medications we would have probably done without but proved invaluable.
The local medications were inexpensive as well.  I will include the formulary in a later post and I will talk some about medications and particular diseases endemic to the area.
The Medical Team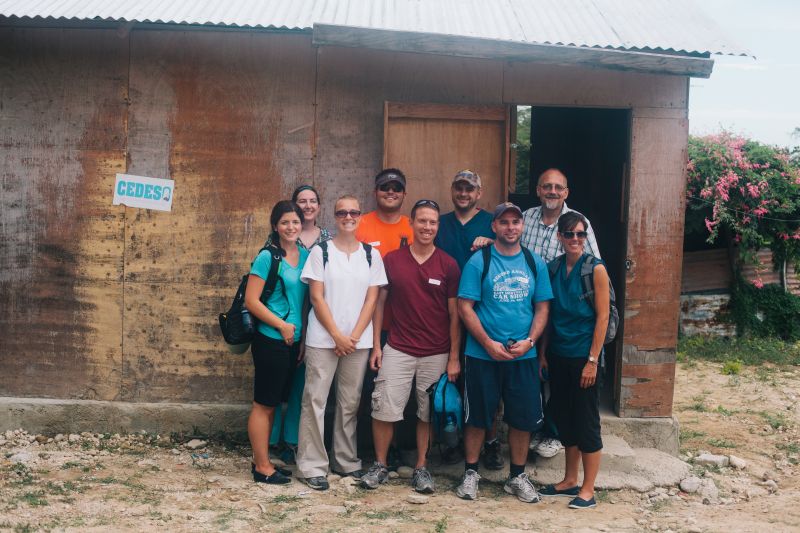 This medical mission was organized by several hard working and talented individuals who had three very important traits that were necessary for our success.
Experience
Connections
A team of talented passionate people
I can't imagine organizing this without the connections through a passionate concerned local: Pastor Luke.  He knew everyone in Haiti, worked directly with the locals in the small villages and was the organizing force behind our clinic days.
Not surprisingly, it would be quite easy to arrive in an area ready to work surrounded by people in serious need of medical attention, but without the organization, all this would go to waste.  Pastor Luke made sure our energy and our passion did not go to waste.  I am so thankful for this.
Often we think that we can just show up in a place and save lives, but with this kind of trip this is not the case, you cannot work effectively without connections and the experience in a region to serve those that need it most... Somebody with an understanding of the local's needs, not your preconceived notions of what those may be.
Packing my bags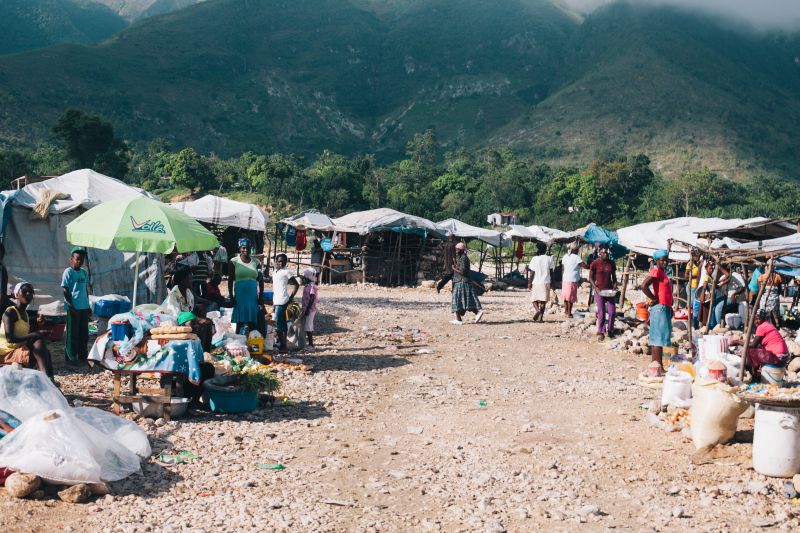 When it came to my personal items for this trip I think I did quite well. I packed in a  Kelty Redwing 50 Internal Frame Pack
 using multiple Eagle Creek Packing cubes that I have collected over the years.  
I always use small zip lock bags to further organize my supplies. I never check luggage.
I will talk more about my packing for this trip in a later post and include my list of emergency supplies.
Packing light and mobile will always be the key to a happy trip.
Everything else is just excess and you will surely regret it later on.
This post is the second of a series