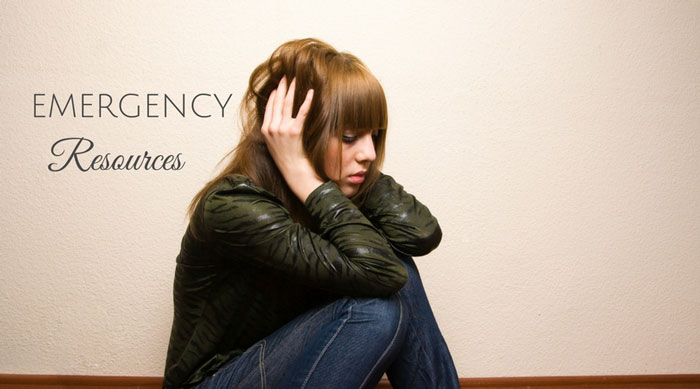 If you are a teen in crisis or counseling a teen in crisis please reach out to one of these organizations below
---
The Covenant House (Opening doors for homeless youth)
Homeless kids come to Covenant House in crisis. Immediately and without question, we meet their basic human needs – a nourishing meal, a shower, clean clothes, medical attention, and a safe place away from the dangers of the street.
1-800-999-9999/tty: 1-800-999-9915 (7 days/week, 4pm-8pm EST) Email The Covenant House
Boys Town Call (Saving children, healing families) 
Healing Families | Boys Town reaches out to help these families…lifting them up, healing their wounds and putting them on the path to a brighter future
Saving Children | Imagine you lived in fear. Imagine that you never felt safe and couldn't sleep at night. Now, on top of that, imagine that you were a child who had no one you could depend on for the care, guidance, and love you need.
1-800-448-3000 (24/7) Live Chat with Boys Town (Monday-Thursday, 9pm-12pm EST) Email Boys Town
Crisis Call Center (suicide prevention and crisis hotline)
To provide compassionate assistance to people in crisis through the use of modern
technology and advanced communication, and to help them make healthy life choices.
Text ANSWER to 839863 (24/7) or call 1-800-273-8255
---
Depression & Suicide
National Hopeline (suicide prevention, awareness, and education)
800-442-4673 (24/7)
The Trevor Project
The Trevor Project is the leading national organization providing crisis intervention and suicide prevention services to lesbian, gay, bisexual, transgender, and questioning youth.
866-488-7386 (24/7) Live Chat with the Trevor Project (Fridays 4 pm- 5 pm EST)
National Suicide Prevention Lifeline
www.suicidepreventionlifeline.org
The National Suicide Prevention Lifeline is a 24-hour, toll-free, confidential suicide prevention hotline available to anyone in suicidal crisis or emotional distress
1-800-273-8255 (24/7) Press 1 for Veterans line, press 2 for Spanish
---
Dating Abuse & Domestic Violence
National Teen Dating Abuse 24 Hour Helpline 
The Helpline offers real-time, one-on-one support from peer advocates.  Offers support, information and advocacy to those involved in dating abuse relationships as well as concerned friends, parents, teachers, clergy, law enforcement and service providers.
1-866-331-9474/tty: 1-866-331-8453 (24/7) Live Chat with Loveisrespect.org (7 days/week, 5pm-3am EST)
National Domestic Violence Hotline
The National Domestic Violence Hotline creates access by providing 24-hour support through advocacy, safety planning, resources and hope to everyone affected by domestic violence.
1-800-799-7233 (24/7) or go to the website to chat online
RAINN: Rape, Abuse and Incest National Network
RAINN (Rape, Abuse & Incest National Network) is the nation's largest anti-sexual violence organization and was named one of "America's 100 Best Charities" by Worth magazine.
1-800-656-4673 (24/7) Live Chat with RAINN (24/7)
---
Child Abuse
USA National Child Abuse Hotline
1-800-422-4453 (24/7)
National Safe Place
Text SAFE and your current location to the number 69866 (24/7)
---
Runaways
National Runaway Switchboard
1-800-786-2929 (24/7) Live Chat with National Runaway Switchboard (7:30 pm -1:00 am EST)
---
Eating Disorders
National Eating Disorders Association
1-800-931-2237 (Monday-Friday, 11:30 am-7:30 pm EST)
ANAD: National Association of Anorexia Nervosa and Associated Disorders
630-577-1330 (Monday-Friday,12 pm-8 pm EST) Email ANAD
---
Cutting/Self Injury
Safe Alternatives
Email SAFE Alternatives for information on seeking help Call 800-366-8288 for information on seeking help
---
Support for Gay, Lesbian, Bisexual and Transgender (GLBT) Youth
GLBT National Youth Talk
Call1-800-246-7743 (Monday-Friday, 4pm-12 am EST/Saturday, 12pm-5pm EST) Email the GLBT National Youth Talk
The Trevor Project
Call 866-488-7386 (24/7) Live Chat with the Trevor Project (Fridays 4 pm- 5 pm EST)
---
Reproductive Health
Option Line
800-395-4357 (24/7) Email the Option Line Live Chat the Option Line (24/7)
Planned Parenthood
1-800-230-7526
STI Resource Center
Call 919-361-8488 (Monday-Friday, 8:00 am-6:00 pm EST)
---
Veterans
Veterans Crisis Line
Call 1-800-273-8255 (24/7) Live Chat with the Veterans Crisis Line (24/7)