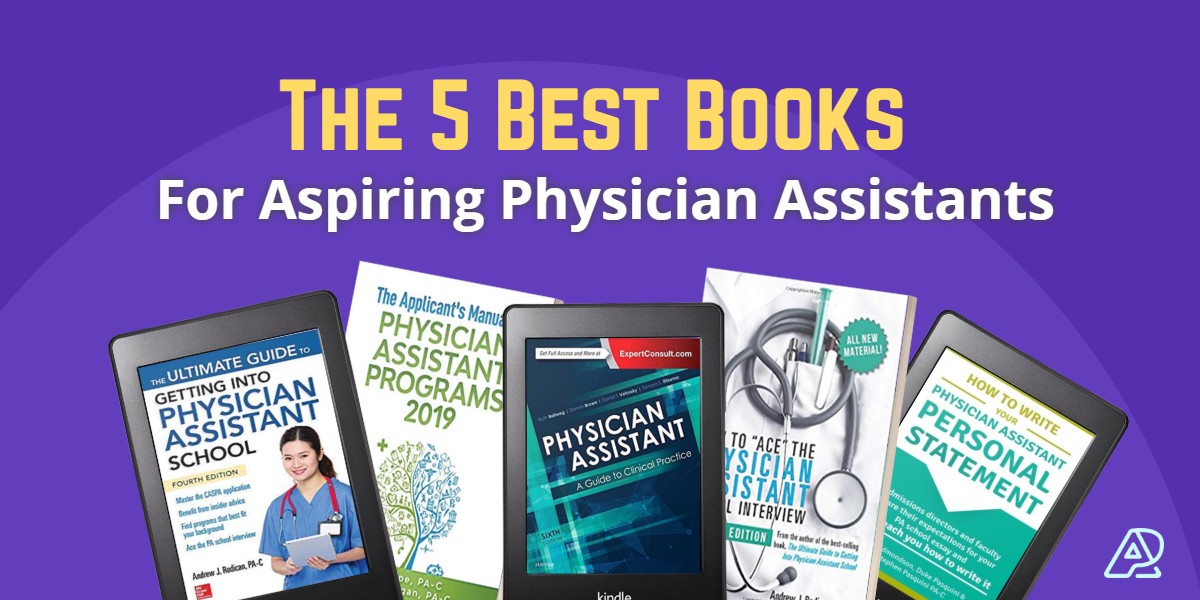 Are you looking for the best books on how to get into PA school?
The sheer number of books and resources for those interested in PA school or wishing to learn more about the PA Profession has grown in lockstep with the PA profession.
While the timeless classic The Ultimate Guide to Getting Into Physician Assistant School by Andrew Rodican is still my favorite, I will guide you through some other options while also making a shameless plug for my book: How to Write Your PA Personal Statement. 🙂
Five books that will dramatically enhance your chances of getting into PA school
Here is my list of the best books for aspiring physician assistants and those interested in the PA profession.
1. The Ultimate Guide to Getting into Physician Assistant School
Whether you're a first-time applicant, reapplicant, or merely interested in the PA profession, The Ultimate Guide to Getting into PA School provides a time-tested template to understand every step of the application process.
I bought the first edition of this book from a little-known entity called "a bookstore" years ago when I was researching the PA profession. I have purchased every version since and recommend it above all others as the most well-researched and comprehensive book on the topic. It should be in your reading arsenal.
2. Physician Assistant: A Guide to Clinical Practice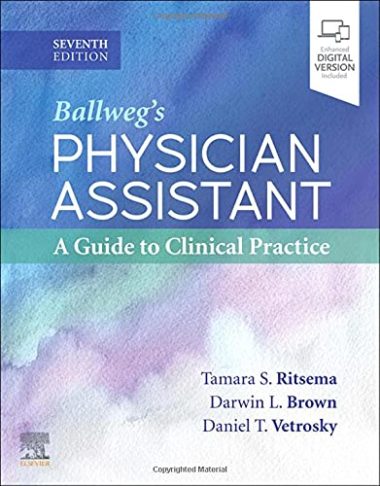 Learning as much as you can about the PA profession and its roots will provide you with a much higher comfort level when completing the application and interview process. The admissions committee will know you've done your homework and you are serious. Written by Ruth Ballweg (who was the focus of this documentary series on the blog), Physician Assistant: A Guide to Clinical Practice covers the history of the profession in detail, along with international development, accreditation, certification and licensing, PA MD relationships, healthcare financing and reimbursement, politics, and practice laws, and much, much more. If you are serious and want to get a leg up on your competition, read this book from cover to cover.
3. How to Write Your Physician Assistant Personal Statement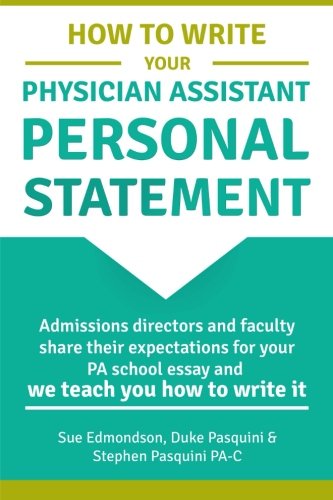 I promised a shameless plug, so here it is. If you were to poll 100 PA school admissions directors, most would agree that the personal essay is the most critical part of the application process. Once you have submitted your application, your grades, test scores, and medical experience are set in stone, so your essay is your best chance to personalize your application. The purpose of the PA school personal statement is to sell yourself to the reader. How to Write Your PA School Personal Statement provides you with everything you need to know about essay writing, from form to finesse, with step-by-step tips and examples from winning essays.
4. How to Ace the Physician Assistant School Interview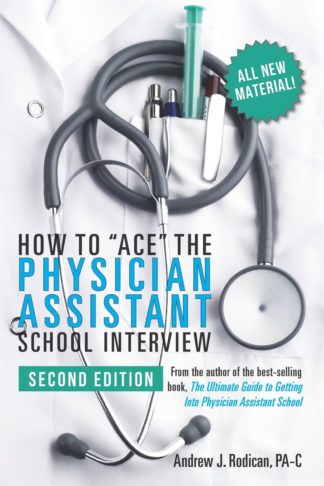 I did a mock interview via Zoom with a PA school applicant who had been interviewed four times in the past year and didn't get accepted to any programs. I reviewed his CASPA application and was impressed by his above-average GPA, many hours of clinical experience as an EMT, and remarkable test scores. I was as puzzled as he was. Less than two minutes into our mock interview, it all became clear why he was getting interviews but not getting accepted. You can dramatically enhance your interview by studying some basic principles and practicing. While there are several additional books on this topic, including those by Paul Kubin (highly recommended) and Savanna Perry, this book by Andrew Rodican is an excellent place to start.
5. The Applicant's Manual of Physician Assistant Programs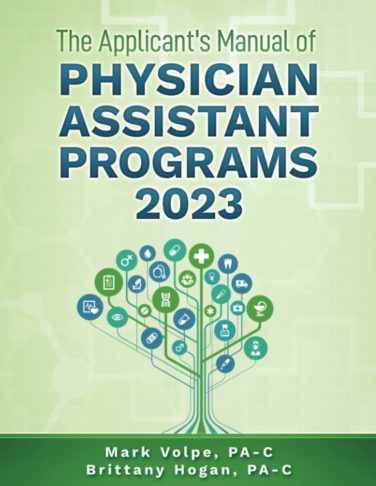 With over 240+ PA programs (and growing), trying to make sense of it all can be overwhelming. While digital resources comparing PA school programs continue to evolve and improve, having a physical book will eliminate confusion and provide a big-picture overview, which can then be augmented by online search engines and the use of a trusty Excel spreadsheet.
Bonus Read: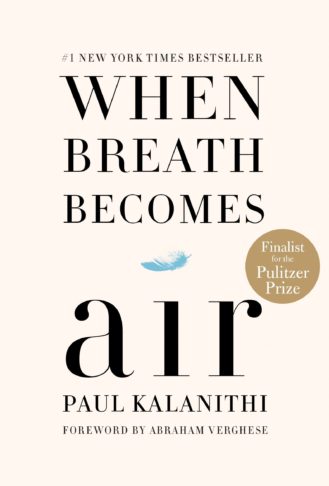 I would be remiss to feature only reference books in this list, so I am going to add one more book that you should read about the heart and soul of what it means to pursue a career in medicine. Aside from Mountains Beyond Mountains (another must-read book), I highly recommend either the audio or digital form of When Breath Becomes Air. It was named one of the best memoirs of the decade for a good reason. It is a book about life, death, it is equal parts beautiful and heartbreaking. If you have an upcoming interview, read it, reread it, and be reminded of "why" in the why you want to be a PA!
There you have it. These are the five books I recommend you consider on your path to PA school.
If there is a resource you have found useful or you would like to recommend to readers, please let me know in the comments section and make sure to leave us a link.
- Stephen Pasquini PA-C
Disclaimer: This blog post contains affiliate links, which means that if you choose to make a purchase, I may earn a small commission to fund my coffee drinking habit. I favor Amazon because of their free shipping, student discounts, and excellent return policy, but please feel free to buy these books at your local bookstore or wherever you prefer to shop. Please do not spend any money on these products unless you feel you need them or that they will help you achieve your goals.
You may also like -
5 PA School Essays That Got These Pre-PAs Accepted Into PA School Ever wonder what PA school admissions directors are really looking for in a winning PA school essay? Have you been searching the internet and physician assistant forums for samples of PA school applicant essays for […]
The #1 Mistake PRE-PAs Make on Their Personal Statement What's the #1 one mistake that potential PAs and pre-physician assistant students make while drafting their PA school personal statement? A failure to outline and plan! Outlining your personal statement is like following a […]
4 Skills Pre-PAs Must Develop Before PA School It's no secret that getting into PA school requires a lot of hard work and planning. It's easy to become so overwhelmed by what you need to do to get into PA school that you lose sight of what you can be doing right now to prepare […]