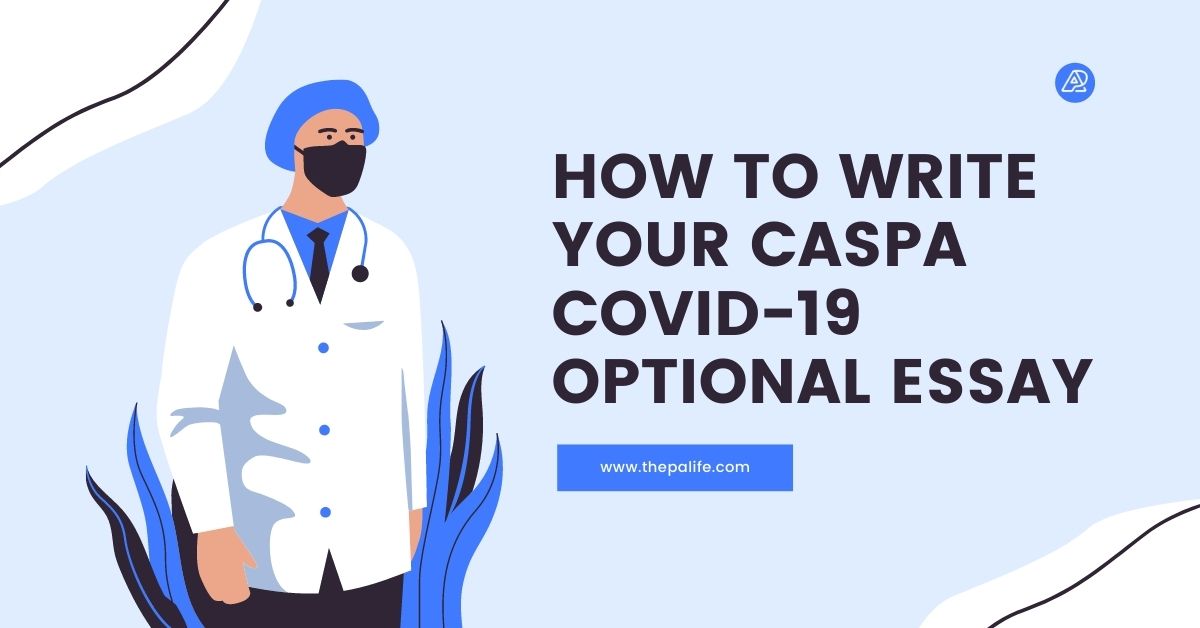 Back in 2020, CASPA added a new, optional essay to their application process at the bottom of the section titled "Other Information," which has come to be known as the "COVID Essay."
The CASPA Covid essay is limited to 2,500 characters and spaces. Here is the prompt:
Please describe how COVID-19 has impacted your pathway to becoming a Physician Assistant. The questions below will help you get started but do not limit your responses to only these considerations.
Academic: Did your school move to an online-only curriculum? Were you able to interact with your professors? Did you have to leave an academic program stateside or abroad? Did your school require you to move to the Pass/Fail grading system? Did your original GRE exam get canceled or delayed? Were there Other academic barriers?
Professional: Did you hold a job? Did you have to go out and seek new job opportunities? Did you lose a job? Were there other financial or professional barriers that you faced?
Personal: Did you have to move out of a house or dorm? Did you have to cancel travel plans? Did you modify your planned experiences related to healthcare or volunteer opportunities? Did you seek out volunteer opportunities that arose from the crisis?
Many people have asked how to approach this optional COVID essay.
Here are the four steps to writing a winning CASPA COVID-19 essay
Step 1: Identify the challenge as dispassionately (unemotionally) as possible.
Don't just focus on the negatives. It's easy to get caught up in the mire of negative emotions. Bad things happen. State it factually to remove the emotion.
Take responsibility for what you can take responsibility for. This is an opportunity to show how you worked to overcome any setbacks.
Step 2: Highlight proactive steps you took in the face of this challenge.
Admission committees like specific details. In the same way that you should address bad grades, be specific as to what steps/actions you took, and be sure to say what the outcomes of those efforts were.
Step 3: Consider what new perspectives you gained - about yourself and about others.
Crises are opportunities to learn. This has been one big opportunity, no?!
If your classes moved online, did it help you learn more about your learning style?
What was your takeaway from that experience?
Did you feel a call to step up? If so, what did you do to make a difference in your community?
What did you learn in doing so?
Step 4: Push it forward!
This is your chance to apply the obstacles, challenges, and opportunities to prepare for becoming a PA. Don't miss the opportunity to show the ability to reflect and be forward-thinking!
If you need help with fine-tuning your COVID essay, The PA Life can help! Purchase a supplemental essay editing service based on the number of characters & spaces or words that you wrote. Together, we will make your COVID-19 essay shine!

Single Edit One-on-one Service Supplemental Essays