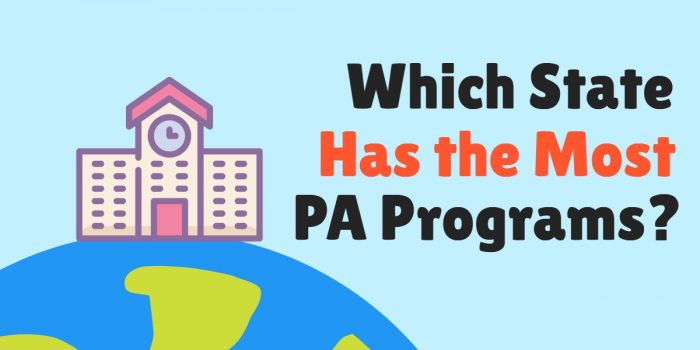 Hint, You May be Surprised (Or not)
Programs in these four states make up more than one-third of all programs, roughly (34%)
I am a native Californian who traveled 3,000 miles East (the day after I got married) to attend PA School at Rutgers University in New Jersey.
If you are trying to make it into school, I suggest you cast a wide net and be open to the idea of a temporary (or permanent) relocation.
You will see on the map on my PASchoolfinder Website that PA programs increase in density as you move from West to East and quite often the patient care experience necessary to apply for and to be accepted into these schools is less.
You can search among all the schools and learn more about each program using the links below.
If you are proud alumni of any of the above Universities and you want to give your school a shout-out, just head over to the PASchoolfinder website, search out your school and leave a review or rating... It will make the admission committee proud!
- Stephen
You may also like -
The Perfect PA Program Picker: PA School Search, Sort, Match, and Apply The 2022-2023 PA School Admissions and Requirements Table Search and sort through all accredited and developing PA school programs by healthcare experience, resident and non-resident PA school tuition, PA program duration, GRE […]
Made by PA: The Applicant's Manual of Physician Assistant ProgramsThe 2018 Applicant's Manual of Physician Assistant Programs The Applicant's Manual of Physician Assistant Programs written by Mark Volpe, MPH, MMSc, PA-C and Brittany Hogan PA-S, provides prospective PA program applicants with detailed […]
Does PA Program Length Matter? In a time long, long ago, just before the release of the first iPhone, I graduated from the UMDNJ (now Rutgers) PA program. It was a three-year PA program with a nearly 100% PANCE pass rate.  At the time, Rutgers was one of the best […]