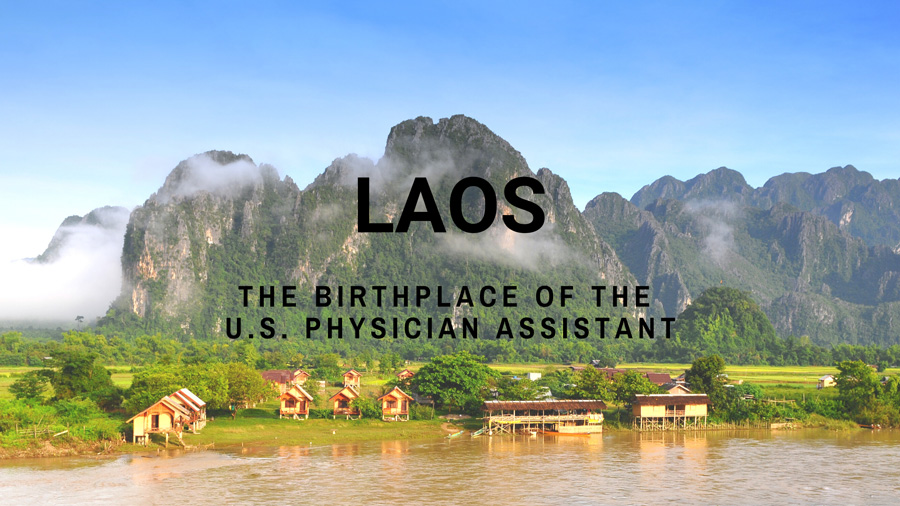 This is part nine of a ten-part series by documentary filmmaker Adam Halbur on the PA model around the world.
Today we go back to where some may say the PA profession first got its start. The country of Laos.
Reincarnation: Returning to the Birthplace of the U.S. Physician Assistant
This blog will be brief, as was my trip to Laos.
When I heard that American physician assistants were volunteering in Laos, I had to visit since Indochina is where the first PAs got their experience during the Vietnam War.
I wasn't able to schedule a stop on my way around the world, so I made a special trip back to meet with Reba McIntyre and Khampho Ohno of Health Leadership International (HLI), a Seattle-based NGO which holds training sessions for Laotian advanced practice healthcare workers in regional cities like Luang Prabang, Vientiane, and Savannakhet.
There are explosions, and people are hurt
According to McIntyre, executive director, HLI got its start in the country by offering training in emergency medicine to address the high number of injuries from unexploded ordinance dropped by American planes.
"Because we know that there's a lot of unexploded ordinances that remain in Laos that was dropped by the U.S. military," she said in an interview at their hotel, we know that that ordinance does … there are explosions and people are hurt. [i]"
There are a lot of disabilities caused by those explosions. So it's the idea of working and training people to be first responders to manage patients after accidents. This is the program that we are rolling out at the colleges of health science and then also at the district hospital level.
As I walked through the displays at the COPE Visitor Centre, the Centre of Medical Rehabilitation, Vientiane, I got the sense that now much of the ordinance is being more or less safely cleaned up by the Laos government with the help of NGOs and foreign aid, rather than by scavengers or accidental encounters. And HLI has expanded its training, with government approval, into areas such as ultrasound and mental health and was aiming at the time to negotiate a new memorandum of understanding to offer more general advanced level practitioner training.
Laos Advanced Practice Providers
Ohno, a Laos native who has worked for the National Unexploded Ordnance training program, was educated as a U.S. PA in Washington State and now lives with her family on Guam. She explained the Laos advanced practice healthcare provider's duties:
"The medical assistant, or PA in the Laos context [ii] who works in the health dispensaries, needs to be able to do pharmacy, immunization injections, prenatal care, you know, all of this, because…. Basically, there may be three to five of them in one particular health dispensary."
Ohno said that often not all medical assistants are present at one time, and many health dispensaries are quite remote, with roads sometimes not passible by car or motorbike but only on foot. In the bigger cities, like Vientiane, where her family lives, people are beginning to encounter most of the same medical problems associated with modern life, namely obesity, and diabetes. I saw people out jogging and exercising along the Mekong River as they would anywhere else.
Laos seemed, in fact, a very easygoing country and yet has an economy that is quickly growing along with its neighbor's, Vietnam, Thailand, and China. And though much work remains to clean up the ordinance, the bombing of Laos between 1965 and 1975 [iii] is receding into the past.
"During the mid-70s, my father was on Guam as a medical air corpsman and used his 8mm camera to film heavily loaded bombers taking off from Anderson Air Force Base—he had no idea that some were probably headed to Laos, an unofficial, if not secret target at the time."
Casualties of War
Laos remains the most heavily bombed country per capita in history, making the country a de facto ammo dump rather than a strategic target. Steve Turnipseed, who graduated as a PA from the MEDEX program in Seattle in 1969, was a CIA civilian insurgent in northern Thailand, southern Laos, and parts of Cambodia during the early years of the bombing campaign. I talked with him over the phone but used excerpts from an interview he gave with his alma mater.
"My mission there [iv] was public health and psychological warfare and preparing the people of the rural areas not to be infiltrated with the Communist regime," he recalled. "It was an interesting assignment because basically when I got there, I found no Communist influence in Laos, Cambodia, and that area of northern Thailand. The only influence was with the opium traders—and the opium trails were … they ran the country. So it was an interesting encounter that I had to live with through there."
The Future of The PA Profession in Laos
As I leave off where the PA story began, Laos begs some lingering questions:
What is the impetus behind the larger U.S. effort to spread the physician assistant model around the world?
Is it goodwill? Is it to extend the reach of pharmaceutical and medical device companies? Is it some strategy of defense and security? Is it part of international efforts to meet World Health Organization goals?
Whatever the answers may be, in the end, access to quality health care is a human right. But that said, when I think of equal health, I think first of addressing the equality of infrastructure, food and water, and education. Many health problems would be solved through economic parity—at least that is my lasting impression from Kenya, when I went there in June 2019 to film the clinical officer, another PA-like practitioner. I will cover Kenya's CO in one final bonus blog.
Videos from this post
About the Author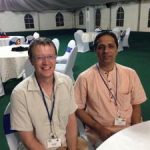 Be Notified of The Next Post