Worried You'll Never Have Financial Freedom?
Say goodbye to your student loan debt in record time.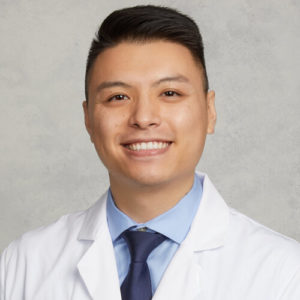 Our student loan curbside is specifically designed for PAs starting their financial planning journey with substantial amounts of student debt. Together, we will create a thorough debt reduction plan based on your current financial situation and goals.
Who is your consultant?
Wilson Liang, PA-C, MPH
One-Time Fee:
$199
Here's what you'll get:
1-hour planning session
6 months of follow-up questions via email
Scope of Services
Navigate through which repayment plan is best for you and why
Perform a thorough analysis of your cash flow
Determine if consolidation is needed and its implications
Determine if private refinancing is appropriate and assist with the implementation
Answer any questions you have regarding your student loans and the impact on your financial situation
About Wilson Liang, PA-C
Wilson is a practicing physician assistant, founder of The Finance Hospital, and an expert at navigating the student loan repayment process. Using the same techniques (that you will learn to implement during your consultation), he paid off his PA school student loan debt and built a seven-figure investment portfolio in less than 5 years after graduation. He completed his undergraduate degree at the University of California Irvine and his dual master's in physician assistant studies and public health at Touro University California. After PA school, he completed a PA Educator Fellowship at Touro and a Cancer Care Fellowship at Stanford. After finishing his fellowship training, he began working as an inpatient hematology/oncology APP at Stanford Health Care. Additionally, he also works as an assistant professor at Touro University where he enjoys teaching the next generation of PA students. He has a passion for finance and has made it his mission to help others find financial security as soon as possible in their careers.
What our clients have to say
I am a new graduate with a small home worth of loans who felt unprepared to face the realities of loan repayment
Wilson Liang offered me a comprehensive consultation to discuss my options for repayment, refinance, and insurance - and I'm so happy that I took the time to speak with him. He was realistic about goals and timelines and had the knowledge to be flexible and customize his recommendations for my unique situation. He provided written information to take home and offered his continued guidance throughout my application processes. I had utilized other services offered to new graduates that advertised a similar consultation about loan repayment, but none of those consultations were as specific and tailored to my situation as the one that I had with Wilson
I cannot provide enough positive accolades for this service, but one thing that I do know is that every new graduate with student loans should have access to the wealth of knowledge and guidance provided by Wilson, ideally before, but absolutely after, graduation.
— H.M, PA-C
I cannot begin to say how valuable it was to have this financial consultation
I am not financially savvy, especially when it comes to understanding loans, repayment, consolidation, etc. Wilson did a wonderful job of not only explaining the process and the different options I had but took the time to make sure that I was understanding each part before moving on to a new topic.
I found it extremely beneficial to have this type of consultation because Wilson understands what I'm going through, as he went through the same program and has student loans as well, so he understands the tricky situation of working and having to deal with being able to make payments and survive. He had my best interest at heart, listened to my goals and limitations, and kept those in mind when making recommendations.
Now, I have a plan that seems manageable and has given me hope that I can pay off my loans in a timely fashion without becoming completely destitute. Future PA students will benefit from his in-depth research and experience regarding the navigation of student loans and not make them feel like they're going to fail before they even get a job as I did.
— K.T, PA-C