This PANCE and PANRE practice exam is designed to enhance your learning process.
It is 100% free and makes a great review for both the PANCE and PANRE. There are in question answers and hints which provide test takers with immediate feedback. This is an excellent exam for board review and to introduce topics for studying.
I used this exam to prepare for (and pass) my PANRE in combination with:
Take it for a spin and make sure to share if you like it. I am hoping to convert my two other exams to the same format, so any feedback would be great!
You can take the exam online for free here:
Interactive PANCE and PANRE Practice Exam
Here is a screenshot: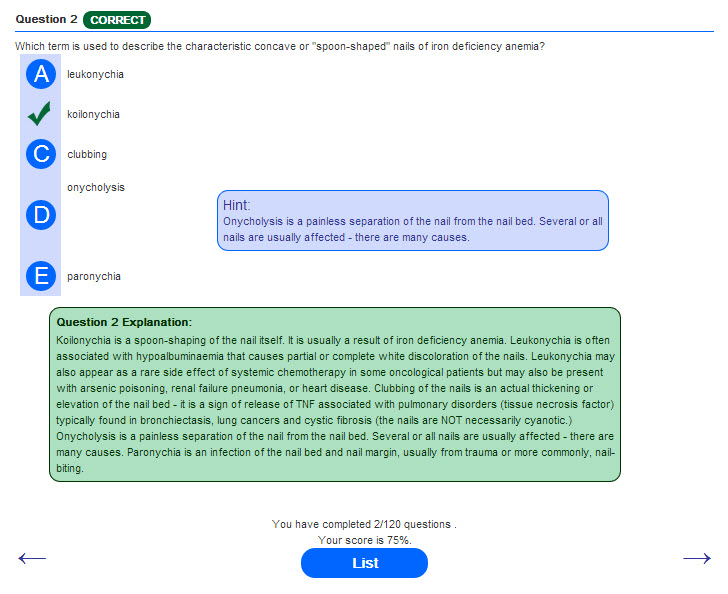 Best of luck on your board!
You may also like -
Podcast Episode 90: Ten PANCE, PANRE, and Rotation Review Questions Welcome to episode 90 of the Audio PANCE and PANRE Physician Assistant/Associate Board Review Podcast. Join me as I cover ten PANCE, PANRE and EOR review questions from the Smarty PANCE Instagram/Facebook page and the […]
PA Programs with a 100% 5-Year PANCE Pass Rate When deciding which PA school to attend, PANCE pass rates often enter the discussion. Although I agree that five-year PANCE pass rates reflect well on a PA program, I don't believe they should be the most important part of your PA […]
Podcast Episode 85: Ten Mixed Multiple Choice QuestionsWelcome to episode 85 of the Audio PANCE and PANRE PA Board Review Podcast. Join me as I cover ten PANCE and PANRE Board review questions from the SMARTYPANCE course content following the NCCPA™ content blueprint (download the FREE […]