Below is a cost comparison table of most Physician Assistant programs in the United States. *This table has been updated, please visit the 2017 PA School Tuition Comparison Table.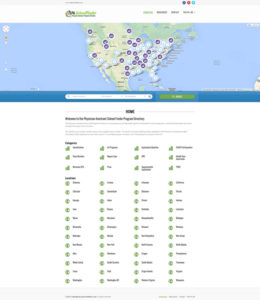 Note
:  If you are looking for the most up-to-date information on every PA school in the United States head over to my new PA School Finder website at 
www.paschoolfinder.com
. The information has been updated for 2017, is interactive with Google Maps, and you can search by location as well as multiple categories.  
PA Program Tuition and Cost Data
Tuition and cost data of resident and nonresident tuition including length/duration of the PA program. Keep in mind that these are estimated costs and variables such as tuition and fees will vary greatly from year to year. Make sure to visit the appropriate PA program website for the most up-to-date tuition, estimated costs, and fees.
| | | | | |
| --- | --- | --- | --- | --- |
|  Program |  State | Resident Tuition | Non Resident Tuition | Months |
| Adventist University of Health Sciences | Florida |  see site |  see site |  27 |
| Albany Medical College | New York |  $53,144 |  $53,144 |  28 |
| Alderson-Broaddus University | West Virginia |  $79,880 |  $79,880 |  27 |
| Anne Arundel Community College | Maryland |  see site |  see site |  25 |
| Arcadia University | Pennsylvania |  $72,000 |  $72,000 |  24 |
| Arizona School of Health Sciences | Arizona |  $73,840 |  $73,840 |  26 |
| Augsburg College | Minnesota |  $80,000 |  $80,000 |  31 |
| Baldwin Wallace University | Ohio |  $72,000 |  $72,000 |  24 |
| Barry University | Florida, Virgin Islands |  $76,600 |  $76,600 |  28 |
| Bay Path College | Massachusetts |  $97,000 |  $97,000 |  24 |
| Baylor College of Medicine | Texas |  see site |  see site |  30 |
| Bethel University | Tennessee |  $75,600 |  $75,600 |  27 |
| Bethel University | Minnesota |  $85,000 |  $85,000 |  27 |
| Boston University | Massachusetts |  $85,800 |  $85,800 |  28 |
| Bryant University | Rhode Island |  $85,000 |  $85,000 |  27 |
| Butler University | Indiana |  $36,000 |  $36,000 |  24 |
| Campbell University | North Carolina |  $70,875 |  $70,875 |  28 |
| Carroll University | Wisconsin |  $61,218 |  $61,218 |  24 |
| CCNY Sophie Davis School of Biomedical Education | New York |  $16,530 |  $41,820 |  28 |
| Central Michigan University | Michigan |  $63,050 |  $99,580 |  27 |
| Chapman University | California |  $96,000 |  $96,000 |  24 |
| Chatham University | Pennsylvania |  $78,870 |  $78,870 |  24 |
| Christian Brothers University | Tennessee |  $79,000 |  $79,000 |  27 |
| Clarkson University | New York |  see site |  see site |  28 |
| Concordia University | Wisconsin |  $76,764 |  $76,764 |  26 |
| Cornell University | New York |  $74,982 |  $74,982 |  26 |
| CUNY York College | New York |  $13,041 |  $22,290 |  24 |
| Cuyahoga Community College/Cleveland State University | Ohio |  $26,908 |  $50,900 |  28 |
| D'youville College | New York |  $23,000 |  $23,000 |  54 |
| Daemen College | New York |  $93,080 |  $93,080 |  33 |
| Des Moines University | Iowa |  $30,420 |  $30,420 |  25 |
| Desales University | Pennsylvania |  $63,000 |  $63,000 |  24 |
| Drexel University | Pennsylvania |  $79,326 |  $79,326 |  27 |
| Duke University Medical Center | North Carolina |  $76,190 |  $76,190 |  24 |
| Duquesne University | Pennsylvania |  $94,000 |  $94,000 |  27 |
| East Carolina University | North Carolina |  $30,581 |  $71,963 |  27 |
| Eastern Michigan University | Michigan |  $61,020 |  $107,474 |  24 |
| Eastern Virginia Medical School | Virginia |  $69,356 |  $76,573 |  28 |
| Elon University | North Carolina |  $78,030 |  $78,030 |  27 |
| Emory University | Georgia |  $94,731 |  $94,731 |  29 |
| Franklin Pierce University | New Hampshire |  $86,562 |  $86,562 |  27 |
| Gannon University | Pennsylvania |  see site |  see site |  24 |
| Gardner Webb University | North Carolina |  $71,132 |  $71,132 |  28 |
| George Washington University | District of Columbia |  $78,288 |  $78,288 |  24 |
| Georgia Regents University | Georgia |  $46,473 |  $95,732 |  27 |
| Grand Valley State University | Michigan |  $56,341 |  $75,190 |  28 |
| Harding University | Arkansas |  $71,778 |  $71,778 |  28 |
| Herbert Wertheim College of Medicine (FIU) | Florida |  $62,997 |  $62,997 |  27 |
| Heritage University | Washington |  $71,000 |  $71,000 |  24 |
| High Point University | North Carolina |  $71,000 |  $71,000 |  27 |
| Hofstra University | New York |  $86,900 |  $86,900 |  28 |
| Howard University | District of Columbia |  see site |  see site |  33 |
| Idaho State University | Idaho |  $61,272 |  $102,708 |  24 |
| Indiana State University | Indiana |  $39,843 |  $78,800 |  29 |
| Indiana University School of Health and Rehabilitation Sciences | Indiana |  $56,584 |  $84,875 |  27 |
| Interservice | Texas |  see site |  see site |  29 |
| James Madison University | Virginia |  $40,016 |  $86,428 |  28 |
| Jefferson College of Health Sciences | Virginia |  $72,720 |  $72,720 |  27 |
| Johnson & Wales University | Rhode Island |  $79,872 |  $79,872 |  24 |
| Keiser University | Florida |  $68,976 |  $68,976 |  24 |
| Kettering College | Ohio |  $74,550 |  $74,550 |  27 |
| King's College | Pennsylvania |  $37,500 |  $37,500 |  24 |
| Lake Erie College | Ohio |  $70,000 |  $70,000 |  27 |
| Le Moyne College | New York |  $77,162 |  $77,162 |  24 |
| Lenoir-Rhyne University | North Carolina |  see site |  see site |  27 |
| Lincoln Memorial | Tennessee |  $90,290 |  $90,290 |  27 |
| Lock Haven University | Pennsylvania |  $26,789 |  $38,275 |  24 |
| Loma Linda University | California |  $81,500 |  $81,500 |  24 |
| Long Island University | New York |  $106,000 |  $106,000 |  28 |
| Louisiana State University - New Orleans | Louisiana |  $43,632 |  $92,321 |  29 |
| Louisiana State University - Shreveport | Louisiana |  $30,000 |  $44,000 |  27 |
| Lynchburg College | Virginia |  $77,000 |  $77,000 |  27 |
| Marietta College | Ohio |  $71,656 |  $71,656 |  26 |
| Marist College | New York |  $85,500 |  $85,500 |  24 |
| Marquette University | Wisconsin |  $102,600 |  $102,600 |  33 |
| Marshall B. Ketchum University | California |  $89,775 |  $89,775 |  27 |
| Mary Baldwin College | Virginia |  see site |  see site |  27 |
| Marywood University | Pennsylvania |  $57,275 |  $57,275 |  27 |
| MCPHS University (Boston) | Massachusetts |  see site |  see site |  30 |
| MCPHS University (Manchester/Worcester) | New Hampshire |  $81,900 |  $81,900 |  24 |
| MCPHS University (Manchester/Worcester) | Massachusetts |  $81,900 |  $81,900 |  24 |
| Medical University of South Carolina | South Carolina |  $22,941 |  $32,865 |  27 |
| Mercer University | Georgia |  $65,478 |  $65,478 |  28 |
| Mercy College | New York |  $83,250 |  $83,250 |  27 |
| Mercyhurst University | Pennsylvania |  $75,185 |  $75,185 |  24 |
| Methodist University | North Carolina |  $73,430 |  $73,430 |  27 |
| MGH Institute of Health Professions | Massachusetts |  see site |  see site |  25 |
| Miami-Dade College | Florida |  $25,000 |  $45,000 |  27 |
| Midwestern University (Downers Grove) | Illinois |  $90,254 |  $90,254 |  27 |
| Midwestern University (Glendale) | Arizona |  $95,193 |  $95,193 |  27 |
| Misericordia University | Pennsylvania |  $76,800 |  $76,800 |  24 |
| Mississippi College | Mississippi |  $67,080 |  $67,080 |  30 |
| Missouri State University | Missouri |  $35,240 |  $56,073 |  24 |
| Monmouth University | New Jersey |  $102,265 |  $102,265 |  31 |
| New York Institute of Technology | New York |  $102,900 |  $102,900 |  30 |
| Northeastern University | Massachusetts |  $69,000 |  $69,000 |  24 |
| Northern Arizona University | Arizona |  see site |  see site |  24 |
| Northwestern University | Illinois |  $80,082 |  $80,082 |  24 |
| Nova Southeastern University, Fort Lauderdale | Florida |  see site |  see site |  27 |
| Nova Southeastern University, Jacksonville | Florida |  see site |  see site |  27 |
| Nova Southeastern University, Orlando | Florida |   $28,960 |   $28,960 |  27 |
| Nova Southeastern University, Southwest Florida | Florida |  $70,953 |  $70,953 |  27 |
| Ohio Dominican University | Ohio |  $71,370 |  $71,370 |  27 |
| Oregon Health & Science University | Oregon |  $78,408 |  $78,408 |  26 |
| Our Lady of the Lake College | Florida |  $92,000 |  $92,000 |  28 |
| Pace University | New York |  $84,588 |  $84,588 |  27 |
| Pacific University | Oregon |  $73,374 |  $73,374 |  28 |
| Penn State University | Pennsylvania |  $70,000 |  $70,000 |  24 |
| Pennsylvania College of Technology | Pennsylvania |  $44,850 |  $56,982 |  24 |
| Philadelphia College of Osteopathic Medicine | Pennsylvania |  $66,000 |  $66,000 |  26 |
| Phladelphia University | Pennsylvania |  $76,000 |  $76,000 |  25 |
| Quinnipiac University | Connecticut |  $84,991 |  $84,991 |  27 |
| Red Rocks Community College | Colorado |  see site |  see site |  25 |
| Riverside Community College | California |  $4,623 |  $18,134 |  24 |
| Rochester Institute of Technology | New York |  $76,500 |  $76,500 |  30 |
| Rocky Mountain College | Montana |  $93,861 |  $93,846 |  26 |
| Rocky Mountain University | Utah |  $88,500 |  $88,500 |  31 |
| Rosalind Franklin Univ of Medicine | Illinois |  $63,176 |  $63,176 |  24 |
| Rush University | Illinois |  $93,150 |  $93,150 |  33 |
| Rutgers University | New Jersey |  see site |  see site |  30 |
| Saint Catherine University | Minnesota |  $73,920 |  $73,920 |  28 |
| Saint Francis University | Pennsylvania |  $86,900 |  $86,900 |  24 |
| Saint Louis University | Missouri |  $75,550 |  $75,550 |  27 |
| Salus University | Pennsylvania |  $63,175 |  $63,175 |  25 |
| Samuel Merritt College | California |  $88,000 |  $88,000 |  27 |
| San Joaquin Valley College | California |  see site |  see site |  see site |
| Seton Hall University | New Jersey |  $102,336 |  $102,336 |  33 |
| Seton Hill University | Pennsylvania |  see site |  see site |  27 |
| Shenandoah University | Virginia |  $68,714 |  $68,714 |  30 |
| South College | Tennessee |  see site |  see site |  27 |
| South University | Georgia |  $68,535 |  $68,535 |  27 |
| South University, Tampa | Florida |  see site |  see site |  26 |
| Southern Illinois University | Illinois |  $69,210 |  $103,815 |  26 |
| Springfield College | Massachusetts |  see site |  see site |  see site |
| St. Ambrose University | Iowa |  $87,000 |  $87,000 |  29 |
| St. John's University | New York |  $72,900 |  $72,900 |  24 |
| Stanford University | California |  $53,042 |  $63,581 |  21 |
| Stony Brook University | New York |  $22,500 |  $36,000 |  24 |
| Sullivan University | Kentucky |  see site |  see site |  24 |
| SUNY Downstate Medical Center | New York |  see site |  see site |  see site |
| SUNY Upstate Medical Center | New York |  see site |  see site |  see site |
| Texas Tech University Health Sciences Center | Texas |  $32,392 |  $78,460 |  27 |
| Thomas Jefferson University | Pennsylvania |  see site |  see site |  27 |
| Touro College (Bay Shore) | New York |  $73,200 |  $73,200 |  24 |
| Touro College (Manhattan) | New York |  see site |  see site |  32 |
| Touro University - California | California |  $59 |  $59 |  33 |
| Touro University Las Vegas | Nevada |  $36,150 |  see site |  28 |
| Towson University CCBC - Essex | Maryland |  $24,000 |  $51,000 |  26 |
| Trevecca Nazarene University | Tennessee |  $78,532 |  $78,532 |  27 |
| Tufts University School of Medicine | Massachusetts |  $71,050 |  $71,050 |  25 |
| Union College | Nebraska |  $108,160 |  $108,160 |  33 |
| University of Alabama at Birmingham | Alabama |  $77,535 |  $146,959 |  27 |
| University of Arkansas | Arkansas |  $42,000 |  $70,000 |  28 |
| University of Bridgeport | Connecticut |  $75,000 |  $75,000 |  28 |
| University of California-Davis | California |  see site |  see site |  27 |
| University of Charleston | West Virginia |  $78,634 |  $78,634 |  28 |
| University of Colorado | Colorado |  $53,550 |  $115,950 |  36 |
| University of Dayton | Ohio |  $75,500 |  $75,500 |  27 |
| University of Detroit/Mercy | Michigan |  $89,988 |  $89,988 |  24 |
| University of Findlay | Ohio |  $85,057 |  $85,057 |  28 |
| University of Florida | Florida |  $54,080 |  $120,754 |  24 |
| University of Iowa | Iowa |  $45,290 |  $91,142 |  28 |
| University of Kentucky | Kentucky |  $41,300 |  $84,900 |  29 |
| University of Maryland Eastern Shore | Maryland |  $39,320 |  $66,109 |  28 |
| University of Missouri - Kansas City | Missouri |  $65,075 |  $78,090 |  27 |
| University of Mount Union | Ohio |  $66,325 |  $66,325 |  27 |
| University of Nebraska | Nebraska |  $35,055 |  $104,511 |  28 |
| University of New England | Maine |  $88,000 |  $88,000 |  24 |
| University of New Mexico | New Mexico |  $28,902 |  $51,926 |  27 |
| University of North Carolina | North Carolina |  see site |  see site |  24 |
| University of North Dakota | North Dakota |  $34,287 |  $34,287 |  24 |
| University of North Texas HS Center Ft Worth | Texas |  $33,260 |  $89,285 |  34 |
| University Of Oklahoma, Oklahoma City | Oklahoma |  $30,000 |  $60,000 |  30 |
| University of Oklahoma, Tulsa | Oklahoma |  see site |  see site |  30 |
| University of Pittsburgh | Pennsylvania |  $72,601 |  see site |  24 |
| University of South Alabama | Alabama |  $56,335 |  $104,009 |  27 |
| University of South Dakota | South Dakota |  $44,604 |  $86,049 |  24 |
| University of South Florida - Tampa | Florida |  $69,267 |  $111,267 |  24 |
| University of Southern California | California |  $47,562 |  $47,562 |  33 |
| University of St. Francis | New Mexico |  $79,343 |  $79,343 |  27 |
| University of St. Francis (Fort Wayne) | Indiana |  $60,000 |  $60,000 |  27 |
| University of Tennessee Health Science Center | Tennessee |  $100,979 |  $130,979 |  24 |
| University of Texas - HS Center at San Antonio | Texas |  $36,000 |  $76,000 |  24 |
| University of Texas - Medical Branch at Galveston | Texas |  $36,000 |  $74,000 |  25 |
| University of Texas - Pan American | Texas |  $68,000 |  $96,000 |  28 |
| University of Texas - SW School of Health Professions | Texas |  $28,436 |  $69,503 |  30 |
| University of the Cumberlands |  Kentucky |  $79,331 |  $79,331 |  27 |
| University of the Sciences of Philadelphia | Pennsylvania |  see site |  see site |  34 |
| University of Toledo | Ohio |  see site |  see site |  27 |
| University of Utah | Utah |  $59,150 |  $87,970 |  27 |
| University of Washington | Washington |  see site |  see site |  26 |
| University of Wisconsin - La Crosse | Wisconsin |  $42,813 |  $79,671 |  24 |
| University of Wisconsin - Madison | Wisconsin |  $35,031 |  $71,680 |  24 |
| Wagner College | New York |  see site |  see site |  see site |
| Wake Forest University | North Carolina |  $66,662 |  $66,662 |  24 |
| Wayne State University | Michigan |  $36,000 |  $72,000 |  24 |
| West Liberty University | West Virginia |  $48,000 |  $72,000 |  24 |
| Western Michigan University | Michigan |  see site |  see site |  24 |
| Western University of Health Sciences | California |  $71,480 |  $71,480 |  24 |
| Wichita State University | Kansas |  $24,022 |  $55,948 |  26 |
| Wingate University | North Carolina |  $75,000 |  $75,000 |  27 |
| Yale University School of Medicine | Connecticut |  $83,162 |  $83,162 |  27 |