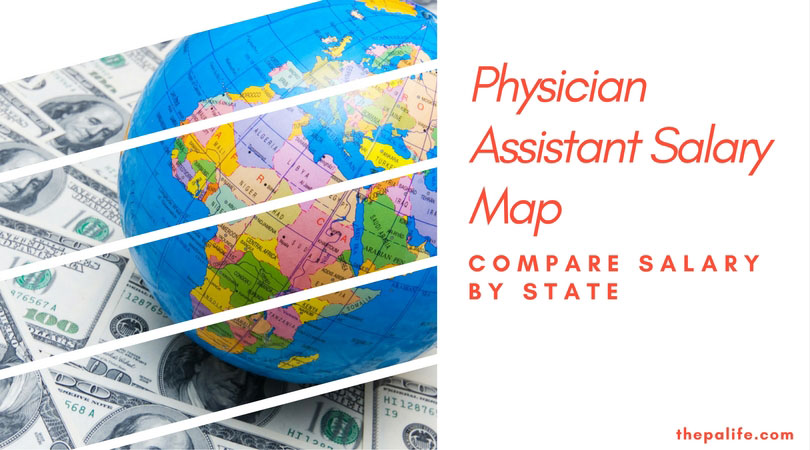 Here at the PA Life, I am always trying to develop tools that make your life (and my life) easier. This might be one of my favorites.
Trying to negotiate a salary is hard enough. This becomes even harder when you have to adjust for the never ending list of variables such as previous salary (if any), years of experience, benefits and job location.
Physician Assistant Salary by State
The map below is configured to give you the base salary for a new graduate Physician Assistant, just hover over the state and the salary profile will show below the map.
For a wonderful analysis of physician assistant salaries with the inclusion of infinite variables just click on your desired state and you will be transferred to the Pay-Scale website for that particular state/region.
Take a moment to register a free Pay-Scale account,  you will be given an extremely detailed analysis of physician assistant salary info specific to your details and region. Your information will be stored for later use and automatically updated.
You can see a full page version of this map here: Physician Assistant Salary Map