Looking for the essential three steps? click here
First of all, let me give you a few truisms:
The PANRE pass rate overall is 97%
Pass rate guaranteed by those costly Exam Review Courses: 97%
No matter how hard you study for the PANRE the consensus is this: When you leave the exam room you will feel like you have failed.
Don't worry if you have been working in a specialty for a while. A study from 2004 proves that this is not a factor (Check it out Here)
Sitting in that sterile, pin drop silent exam room, with fluorescent overhead lighting for five hours is incredibly painful!
When you leave the exam room there is a 97% chance that you will have passed.
You can choose one of three routes
Study extremely hard, take review courses, purchase PANRE specific review books, take a ton of PANRE review tests, take time off of work and away from your family to prepare excessively.
Choose not to study at all and wing it.
Take the middle ground and eliminate the non-essential
The Process
Whether you like it or not the time will come when you have to recertify.
It is a big nuisance.
Unlike before, when you were preparing for the PANCE, you are no longer just a student with a bunch of responsibilities, you are a professional with a lot more responsibilities.
And regardless of the four attempts, we are given to pass this exam, the fear of failure still weighs heavily on the soul.
There is that nagging fear of how a low or failing score may reflect on our proficiency as a PA.  Not to mention,  fear of embarrassment among our colleagues.
Either way now is a great time to be a PA!
In 2016 you have some excellent options that will help you study and ace your exam with ease.
Points to Consider About the Exam
Don't wait until the last minute to register and pay for your exam.
Registration for the PANRE is $350 (probably more by the time you read this) and space may be limited at your preferred testing location. So register early set a date and stick to it.
Let me say that again: SET A DATE NOW, PAY, AND WRITE IT DOWN ON YOUR CALENDAR!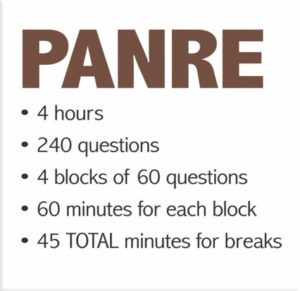 Here is a summary of what you need to know: (Watch the NCCPA video)
The PANRE is a computer-based, multiple-choice exam administered at one of 300 Pearson VUE testing centers
The four-hour PANRE exam includes 240 multiple-choice questions administered in four blocks of 60 questions with 60 minutes to complete each block. There is a total of 45 minutes allotted for breaks between blocks
You have a total of 4 attempts to pass your PANRE

Two attempts in your 5'th year
Two attempts in your 6'th year

The Score is based on the number of questions you get right, not on the number of questions you missed: ANSWER ALL THE QUESTIONS!
Lab values will always be available at the click of a button so don't worry about that.
You will receive your results usually in less than 2 weeks.
Bad Case: you fail and have to wait 90 days to retake the exam.
Worst Case: you did not set a date early enough, have to wait 90 days to retake the exam and lose your certification in the process.
I will say it again so you don't have to worry about this worst case scenario: SET A DATE NOW, PAY AND WRITE IT DOWN ON YOUR CALENDAR!
Take the Middle Ground ELIMINATE THE NON-ESSENTIAL and look for the ZEBRAS
Steve Jobs once said:
You have to deeply understand a product to get rid of what is non-essential.
I think this is true as well in medicine. You have to deeply understand the human body, the physiology, treatment and diagnostic clues. This is what you learn in school and then later on as a practicing PA. After six years you have eliminated a good proportion of the non-essential. Unfortunately, this is what the recertification exam is going to test you on.
So my first pearl of advice is this:
Eliminate the Essentials:  Yes you heard that right. What I mean by this is: Don't waste your time studying things you already have a good working knowledge of. Look for the zebras!
Throughout the test, you are presented with the Zebras and each one has a diagnostic clue. Know the Diagnostic Clue!
Three Steps to Pass your PANRE
Step 1: Purchase 3 essential review books
There are some very good condensed review books out there. These are the four titles I use and recommend.
It's possible that the Lange Q&A book would have been plenty. I like purchasing the Swanson's Family Medicine Review simply because I love the content and it really helps me in my actual medical practice.
I like the Comprehensive Review Book because it is indeed "comprehensive" and gives quick, bite-size summaries of the high-frequency info you need to know (Although PANCE Prep Pearls is quickly becoming my new favorite).
[genesis_column size="one-fourth" position="first"]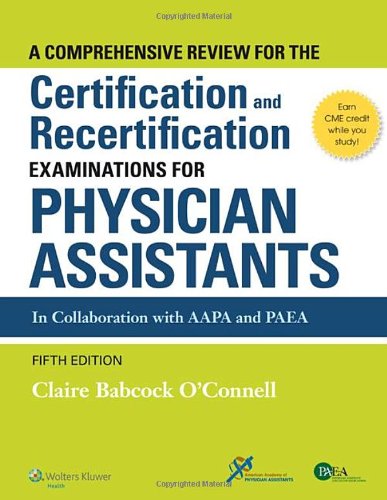 [/genesis_column]
[genesis_column size="one-fourth"]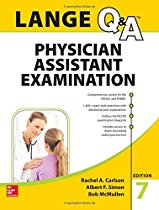 [/genesis_column]
[genesis_column size="one-fourth"]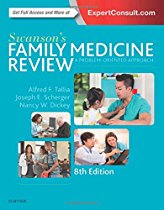 [/genesis_column]
[genesis_column size="one-fourth"]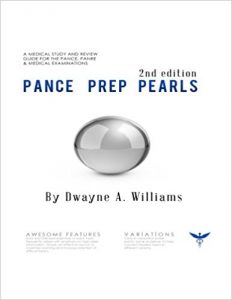 [/genesis_column]
Step 2: Sign Up For my Email Review Series
If you haven't already, you should sign up for my FREE PANCE and PANRE board review email series.
The best part of the email series is not that it has amazing questions (although it does), it's that you get a daily reminder that it is time to study. Not to mention, there is a midterm and final exam as part of the series which is priceless.
Step 3: Take Review tests... Lots of them!
The four books mentioned above have review exams and review questions included, but you need to practice in a computer simulated environment.
The NCCPA offers a viable solution. You can take a review exam for $35 and they offer two PANRE specific exams with 120 questions each.
A better option
Sign up for my PANCE and PANRE Academy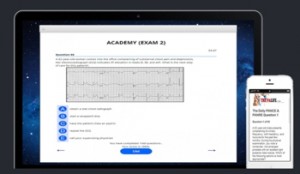 Practice exams like the Physician Assistant Clinical Knowledge Rating and Assessment Tool (PACKRAT) are an excellent predictor of PANCE and PANRE performance.
As part of the Academy, you will receive unlimited access to online exams. Along with review tables, Quizlet flashcard sets, an audio PANRE review course and a whole lot more.
Honestly, this is a great way to augment your studies.
Finish with my four-hour virtual PANRE (Part of the Academy), score in the 70% and you will know that you are ready!
If you do the above 3 steps and you have a dedicated study plan you should do wonderfully.
If you absolutely must have more (Although I don't think you need it)
My professors at Rutgers (formerly UMDNJ) have put together a web-based version of the PANRE/PANCE review course: It is reasonably priced and it is the best "all-inclusive" review course on the market. You can earn up to 27.25 hours of additional CME credit.
Better yet, you can score a 10% discount on the course by applying the coupon code "PALIFE" at checkout.
Rutgers PANCE/PANRE REVIEW COURSE
A great list of all the available PANCE/PANRE review courses can be found here through the AAPA web site. They are offered by more organizations than I have room to list in a single blog post.
Some Other Useful Links
SMARTY PANCE - Content Blueprint Board Review + ReelDX (now included with Academy memberships)
NCCPA on the PANRE
You can sign up to receive updates via RSS or Twitter or chat with me on Facebook.