Labulator isn't your average lab values app!
It's an intersection between medicine and technology and an educational tool to help clinicians, medical students, and healthcare professionals better interpret laboratory data.
Designed by Daniel Johnson PA-C, Labulator is a tool to help expand differential diagnoses via laboratory results.
I created the app while working in an emergency department. In a high-pressure environment such as the ED, I didn't have time to search multiple references to get the most out of the patient's lab results. I needed something quick but succinct.
Labulator was slowly refined through constant use, research, and feedback from my colleagues in the ED.
What came from this experience is a dynamic medical reference tool unlike any other. Don't let the simplicity on the front end fool you!
How it works is simple:
Enter in basic patient information. Age, sex, fever or no fever.
Drag any test or panel of tests from the column on the left to the column on the right and press "Next".
Select whether the test result is high, low, positive, or negative. Press "Evaluate".
Disease results will be ranked from most likely to least likely. Select a disease for more information. Additional recommendations to further narrow your diagnosis are given in this area. Pressing the name of the condition links to additional information and pressing the relevant test name cites the reference.
Click the images below to enlarge:
What people had to say
"Love this thing!"

"This app has saved me a ton of time. I've used a few apps like this from 9.99 all the way up to 19.99 and this app blows them away. The compiled data is way more extensive and the user interface is simple and clean. I've already recommend this to a few student buddies of mine and they were really impressed with the app."

"I highly recommend this app to anyone who wants to save some time and check their accuracy while also dotting their I's and crossing their T's just to be safe."

"I'm sure many people will find Labulator to be useful and easy to navigate just as I did. Simple easy, a differential tool using labs. It helped me wade through my own lab work, I couldn't believe it was spot on."
Download Labulator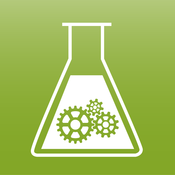 Labulator is currently on sale through iTunes and is designed for both the iPhone and iPad.
It is a must have app for clinicians and students in all practice settings!
Click here to not only get a wonderful app but also support the wonderful PA who made it: Download Labulator on iTunes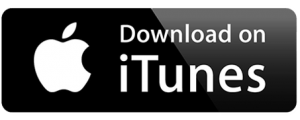 Are you a PA who has made something cool and amazing?
If so let me know and I will happily feature it in my "made by PA" blog series. Just email me at [email protected] with the details or leave a note in the comments section below.