Over at Inside PA Training Paul wrote a wonderful blog post about the common pitfalls that many PA school applicants fall victim to while composing their PA school essay's.
Common Physician Assistant Essay Pitfall's
Clichés
Lack of Specificity
Weak Conclusion
No Theme
Boring Introduction
This is an excellent list because 8 years ago while I was applying to PA school I proved how adhering to each one of these elements was a guaranteed formula for failure.
I wrote a blog post a while back about how to get into the PA school of your choice. Part of my recommendation was to throw caution into the wind and apply with your heart and not your mind.
Every one of the above pitfalls is what happens when you think too much.
The Six Hundred Words or Less that Changed my Life Forever
I applied to five PA schools in 2001 (prior to CASPA).
For the first four applications I used an essay that I thought gave the review committee everything they would need to see that I was a stellar applicant. It showed my strengths, brown nosed a bit, and proved that I had the pedigree to be a wonderful health care provider.
But, as you will see, it lacked heart, honesty, passion and grit.
I received my fourth rejection letter as I was compiling my application for the University of Medicine and Dentistry (UMDNJ) and I was demoralized.
That night I sat down at my computer and composed what would become the 600 words that changed my life forever. I had not read them for over 11 years until this morning.
I had never taken the time to go back and see what made the difference. What had made the essay I sent to UMDNJ different from the previous four flops? I was thinking about this list of essay pitfalls this morning and decided to go back and see if I could find my original essays. I was delighted to find all of them, they brought back strong feelings and wonderful memories.
I am going to share with you both essays. The one that worked, the one that didn't work and I want you to guess the winner. Avoid the urge to reveal the answer, I think going through both essays will help you quite a bit as you sit down to write your application.
When I applied to UMDNJ I was 0.1 points below the minimum GPA requirement to even consider sending an application. The fact that they opened my application was a miracle. Yet, I was admitted almost on the spot, while other 4.0 Ivy leager's were placed on the waiting list.
I am not saying this to brag, but I want to point out that the essay may be the single most important thing you do. I believe it is the reason I was accepted to PA school.
Two PA School Applications Essay's: Why Do You Want To Be a PA-C?
PA School Application Essay # 1
PA School Essay #2
Which essay is the one that worked?
The difference: One is written from the heart, the other is full of clichés, lacks specificity, has no theme, has a boring introduction and a weak conclusion!
Final Thoughts
As you sit down to write your PA school application essay remember this example.
In life almost nothing ever goes to those who try to blend into the crowd. Your PA School application essay should be different, reflect who you really are and not pander to what you think other people want to hear. This is a rule of thumb not just for your essay and for applying to PA school but for life in general.
As you write dig deep, don't hold back, believe in your words. Set your mind aside and try to find that place inside your head where your heart resides. This is where you will separate yourself from the crowd, this is where your journey to PA both begins and ends!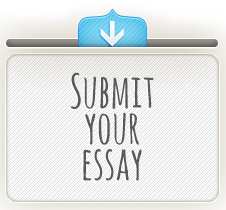 Are you struggling to write your physician assistant personal statement? Are you dreading a second, third or fourth application cycle?